How Normal, Ordinary, Everyday People Are Making At Least
6-Figures Teaching Guitar Part Time
- And What You Can Do Today To Become One Of Them -
Even If You've Never Taught Before
January 15, 2022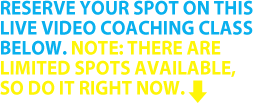 Enter Your Name And Email Address To Participate:
By submitting your info, you agree to send it to Tom Hess Music Corporation who will process and use it according to their privacy policy.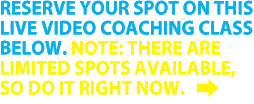 Tom Hess
The Teacher Of Teachers


How Normal, Ordinary, Everyday People Are Making At Least 6-Figures Teaching Guitar Part Time - And What You Can Do Today To Become One Of Them - Even If You've Never Taught Before
Join us for a free live video coaching class on Saturday, January 15, 2022, 10:00 am, CST (Chicago time).
During this LIVE video coaching class, you'll discover:
How earning 6-figures is NOT about being better, different or special than other guitar teachers - instead, it's about thinking, learning and doing things differently. I show you exactly what these things are and how to do them.

There are only 3 reasons why you're not already earning (at least) 6-figures teaching guitar less than 20 hours per week and loving what you do:

You don't yet know exactly what to do differently, or ...
You don't know exactly how to do it, or ...
You don't know where (or how) to start.

I'll show you all three.

5 game-changing secrets I used to earn 8-figures teaching guitar. Anyone can copy these to attract students like a magnet and keep them for years and years.

Secret 1: Mindset - successful people do things differently because they learn to think differently. They are not better, smarter or more special than you. But they do think differently. That's why they achieve extraordinary results and have the lifestyle they want - while most everyone else wastes valuable life time going to a job they dislike (and for mediocre pay).
Secret 2: Model - This is the BIG one that 95% of all guitar teachers get wrong. If you teach the way these people teach, you'll be just as stuck as they are. Instead, I show you a far better model to building your local offline teaching business.
Secret 3: Marketing - You'll learn how successful teachers market themselves differently than everyone else who struggles.
Secret 4: Training - Teaching guitar is not exactly what the top guitar "teachers" do. They do some teaching, and a lot more training. I'll show you how and why this works way better.
Secret 5: Systems - Most teachers do everything manually ... which means they don't get a lot done since there are only 24 hours in a day. The most successful teachers use systems that do most of the work for them. This makes it much easier and faster to grow their incomes and provide far greater value to their students. I'll reveal what these are and how they work.
Who is this for?:
Guitar teachers living anywhere in the world teaching guitar in their local area.

All experience levels (pro teachers and beginning teachers).

Aspiring guitar teachers who haven't yet started to teach.
What you need to bring to the class:
Paper and pens to take notes
Technical requirements: Webcam or smartphone
Reserve your spot on this live video coaching class below. NOTE: There are limited spots available, so do it right now.
By submitting your info, you agree to send it to Tom Hess Music Corporation who will process and use it according to their privacy policy.