Account Registration Help
---
If you try to create an account and you get an error message saying that your email address is already registered, it means that you already created an account on tomhess.net in the past and don't need to create one now.
Instead of creating a new account, log in to your EXISTING account, by entering your email address and password into the "Login To Your Tomhess.net Account" section.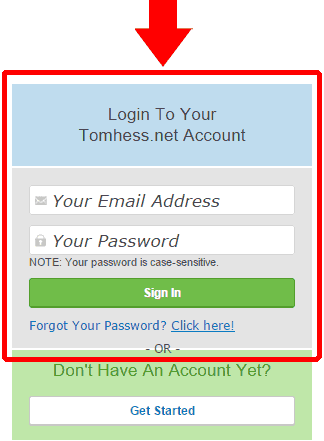 If you do not remember your password, click here to get a new password.