Well... I'm impressed! Because you are willing to do the things that most guitar teachers don't do... that puts you in a special group of people who actually care enough about their guitar teaching skills, business and students to make changes now. There will never be a better time to work on your guitar teaching business. Something will always hold you back. Considering that you only need to get 2 new students to cover the entire investment for this program, it would be a huge mistake to not participate in my Elite Guitar Teachers Inner Circle.
Remember when I said that you can block your competitors from joining this program? Well guess what, if one of your competitors joins before you do, they will automatically block YOU from ever being able to gain access to my guitar teaching success secrets. Instead, you can begin now and transform your guitar teaching skills, build a highly successful teaching business, and attract all the ideal students, money, fun and freedom you want!
"Tom Hess has changed my life. He has helped me teach my guitar students better, and helping me get over the fact that I don't need tons and tons of material to teach… I need concepts, and I need to teach the student rather than teaching a class. I would say that that is the single most important thing."
Honestly, I wasn't seeking help, it came to me. A friend of mine sent me this sweep picking video of Tom, he was like check out this guy he is crazy good. I was like wow this is really good, and at the bottom of the YouTube video it said do you want to make 6-figures a year teaching guitar, I said yes, so I clicked. I didn't think it was possible to have a full time teaching business, so it had never occurred to me until that point and then I made the decision that that was going to be my career.
I sent an email to a few people who had testimonials on Tom's sales page, and one of them emailed me back and said he was a 6 week paid vacation from teaching on the beach in the south of France, and that I needed to sign up right away.
My confidence level in teaching has gone way up. Also I can teach groups now, I only taught private lessons at first and Tom showed the benefits and the value of actually teaching in groups, and how it is more effective than teaching in private lessons, and that alone has made a huge difference in my business.
Let's talk about how Tom Hess is making me rich. When I started out, I was making like 10 -20 thousand dollars a year teaching. And now, not only is my business running much better than it was… there's a lot of work to do, it's running a lot better than it was… but now, I'm in the 6-figure club. I set a goal when I joined the Elite Guitar Teachers Inner Circle to make $100,000 a year, and Tom Hess helped me get there. And now, we're on the way to the 7-figure mark, and I have no doubt that he will make it happen. I mean, I have to obviously do the work, but he will help me make it happen.
My life has more flexibility now because of the Elite Guitar Teachers Inner Circle. I have more money to be able to do things that I need to do for the business, and for the family. If you have $200, or if you don't, sell your car, and invest the $200 and you will make it back. If you do everything… for me what happened is I said "alright we'll give Tom Hess one month and we'll see if he can really help me", and within that month I already had made my money back.
Tom Hess has changed my life.
Eric Bourassa, Ft.Worth, Texas, USA

This is How It Works:
You and the other members of the Elite Guitar Teachers Inner Circle will join me in intensive group teleconference calls where we will work directly on your teaching methods, materials, and overall effectiveness. In addition, I will teach you how to grow your guitar teaching business in a step-by-step, real world format and answer your questions directly during the sessions.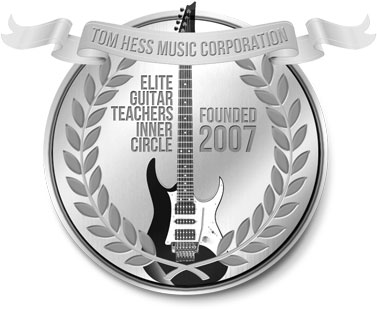 Where and How Will the Sessions Take Place? 

You will be able to speak to me directly during the sessions via telephone. Once you sign up I will send you the secure access code to get into the live call sessions and download the recordings. If you cannot attend the live event, don't worry. All your sessions will be recorded and made available for download in a secure "Members Only" section of the website.
What Are the Benefits of Becoming a Platinum Member?
1. Implementation Support! 2. Implementation Support!! 3. Implementation Support!!!!
As a Platinum Member, you will get one-on-one personal implementation support sessions with me. I will take you beyond the core of the program, beyond the strategies and the tools and all the proven systems. You will get my personal attention to HELP YOU ACTUALLY IMPLEMENT THE STRATEGIES AND SYSTEMS YOU WILL BE LEARNING! In other words, you will get my help to ACTUALLY FOLLOW THROUGH. I'm going to PERSONALLY answer your questions, offer more in depth advice and analysis to you and your specific situation!!!
4. Mastermind Support Group! In addition to all the support you will receive directly from me, you will meet and connect with BOTH highly successful teachers and other like-minded people in the process of growing their guitar teaching skills/businesses. This instant support will help you evaluate opportunities, address challenges and help you to keep moving forward. This is a very powerful Platinum Member benefit.

Choose Your Level of Success Now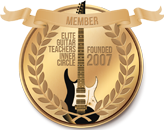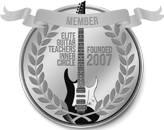 Monthly Teaching
Business Coaching
Sessions
GOLD MEMBERSHIP
PLATINUM MEMBERSHIP
Monthly Teaching
Skills Coaching
Sessions
GOLD MEMBERSHIP
PLATINUM MEMBERSHIP
Exclusive
Mastermind
Support Forum
GOLD MEMBERSHIP
PLATINUM MEMBERSHIP
Journals
GOLD MEMBERSHIP
PLATINUM MEMBERSHIP
1-1 Call
Recordings
Of Other
Teachers
GOLD MEMBERSHIP
PLATINUM MEMBERSHIP
1-1 Live Calls
With Tom Hess
GOLD MEMBERSHIP
PLATINUM MEMBERSHIP
Additional
Q & A Support
GOLD MEMBERSHIP
PLATINUM MEMBERSHIP
Block Your
Competitors
GOLD MEMBERSHIP
PLATINUM MEMBERSHIP
BONUS: How To
Teach Guitar Better
Than Most Pros...
Even If You're Just
Starting Out - $250
Value
GOLD MEMBERSHIP
PLATINUM MEMBERSHIP

$197/month
*

$297/month
*
* If you are currently a guitar student of me (or an MCMP member), you automatically get a $50 discount (your Platinum membership = $247/month, a Gold membership = $147/month).
This may seem like a lot of money to you, but it will cost you more in lost opportunities over the next 90 days alone if you chose not to join now. Remember, if you only got 2 new students from implementing the strategies in this program your actual cost would still be ZERO, right?
"Not long ago, I was new to teaching guitar. I didn't know what to do or where to start."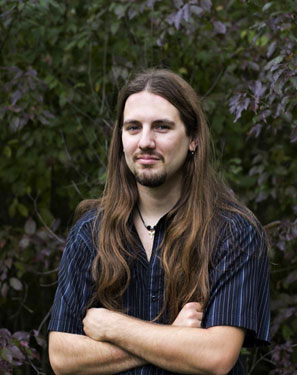 I knew many of the original members who first joined the Elite Guitar Teachers Inner Circle. I watched them using Tom's methods as they began attracting new students like crazy and becoming way better guitar teachers.
I realized it was time to get off my ass and begin learning from Tom too! I'm glad I did - because now I know 'how' to teach and earn good money doing it. I wish I would have joined earlier.
Dan Weiler, Illinois, USA
Choose your membership option above and I will guide you through each step so you can stop wasting your time with the failed trial and error approach and start becoming the best guitar teacher (with the best business) in your area now!
| | |
| --- | --- |
| Tom Hess | |
P.S. The sooner you get your hands on this information, the sooner your guitar teaching skills and business will really take off. Many teachers want to have their own successful teaching business, but few are willing to do what it takes. Honestly, it's so much easier than you can imagine. Join Now!
P.P.S. Since you are still reading, it's obvious that you WANT to reach your true potential as a teacher, get more students, gain more respect and become my next success story! So, choose your membership option now.
P.P.P.S. Hmmm...still not sure? Here is a fact you should know... New people join this program all the time. If you don't join now, one of your competitors may join before you do. When that happens you are blocked from being able to join yourself. So the secrets in this program can help you (when you join) or it can hurt you (when your competitor joins first!).