Tom Hess's Music
On this page, you can hear clips of my music in neoclassical, heavy metal and progressive rock guitar styles.
Opus 1 Samples
Opus 2 Samples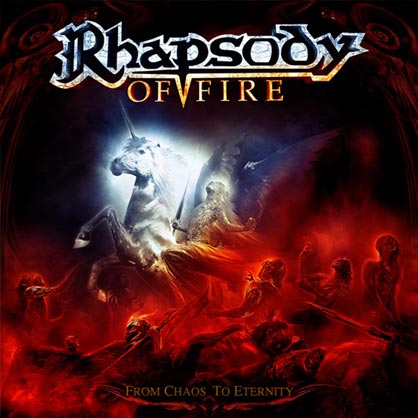 The first HESS album (Opus 1) was released in year 2000. I wrote the music between 1995 and 1998. Other members of the HESS band (besides me) are:

Mark Carozza - Bass
Mike Walsh - Guitar
Scott Hess – Drums (Although Scott did not play on Opus 1. The drummer on Opus 1 album was Chris Dowgun.)

Opus 1 was heavily influenced by: Yngwie Malmsteen, George Bellas, Jason Becker, Marty Friedman, Andy LaRocque (from King Diamond), King Diamond, Dream Theater, Fabio Lione (singer from Rhapsody), Gustav Mahler, J.S. Bach, Johannes Brahms and Fryderyk Chopin. Opus 1 is about 1/2 neo-classical and 1/2 progressive.

I composed all the music for all the tunes on the record. However, Mike Walsh (the other guitar player) also contributed many ideas for his guitar solos. His guitar playing style is very different from mine (which is one reason he and I work so well together).

To record my parts for Opus 1, I used one of my Carvin V220 guitars for all the distorted rhythm guitar parts and for all of my solos.

I used a 1970s Washburn acoustic and a Takamine classical guitar for the clean guitar parts.

The electric guitars went through my T3 preamp, BBE sonic maximizer, Tubeworks Mosvalve power amp and into a 4x12 cab loaded with 75 watt celestians. The mic was a SM57. We recorded the CD with ADATs, and a digital Yamaha console.

Opus 2 was released in 2004 and it was a "more extreme" version of Opus 1 in every way. Its Neoclassical parts became even more neoclassical. Progressive parts – even more progressive. The virtuosic guitar parts were even more over the top virtuosic.

In 2011 I joined the epic metal band Rhapsody of Fire and recorded all rhythm guitar parts (and several solos) for the album "From Chaos to Eternity". I toured with Rhapsody Of Fire at the festivals that took place in the summer of 2011.

"From Chaos to Eternity" was listed in the top 100 album charts in many countries around the world, such as Japan, Italy, Switzerland, German, France and many others.

Many people ask me how I write music for the HESS band.

The answer is:

I don't write the same way all the time.

I use many different compositional processes not just one or two.

This helps each recording to sound different than the others and to express what I want to express most completely.

Here is a very rough breakdown of how Opus 1 and Opus 2 were written:

Sometimes I'd pick up a guitar (or sometimes a bass) and improvise until I find something that I think is worthy enough to keep.

Sometimes, I'd write music at the piano or a keyboard. (You don't need to be a great piano player to do this.)

Sometimes I'd begin with a rhythmic idea (this usually happens only on the progressive tracks) and compose music around that.

Occasionally, I'd get a melodic idea in my head and begin there.

Other times, I'd work out some contrapuntal sections on paper or sometimes in my head.

And sometimes, I'd hear chord progressions in my mind and carefully work out some cool modulations.

That was a really rough and general breakdown. There are sometimes other methods used also from time to time.

I try not to rely too heavily on guitar for the compositional process. I think the various processes of composing is, in part, the reason why the Hess sound is unique.

If you want me to teach you all the compositional processes I use in full detail, check out Breakthrough Guitar Lessons.