How to Become a Highly Successful Guitar Teacher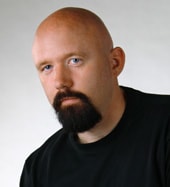 Is it difficult for you to fill your teaching schedule (and keep it full) with serious students who are enthusiastic and truly committed to learning from you? Are you unhappy with how slow some of your students are improving their guitar playing? Is it sometimes hard for you to keep all of your guitar students motivated to practice consistently?
Do some of your students quit taking lessons from you after less than 1 year? Are you not living the life you really want to live because you do not earn enough money teaching guitar? Does your bank account suffer during the holidays and summertime because your students don't attend their lessons and pay you in these times? And are you not able to take any time off from teaching without losing a lot of money?
Every day guitar teachers just like you tell me how frustrated and discouraged they are by getting mediocre or little results from all their efforts. They make comments like...
I wish I had a consistent way to get new guitar students who are actually serious about learning to play guitar.

I try my best to teach my guitar students well, but some of them still don't make good progress.

I can't find (or develop) proven guitar teaching methods and materials to use for different types of students.

I struggle to keep students motivated to practice every day.

Many of my students are not staying with me for very long.

I want to be charging more money for my lessons, but I'm afraid that students may not be willing to pay more.

Other guitar teachers seem to make money effortlessly, they teach group classes, workshops, clinics, private lessons to serious students and seem to become known for what they do... Meanwhile, I'm struggling to earn a good living as a guitar teacher.

I sometimes want to take time off from teaching guitar, but I can't because I am not paid for these days.
You probably are ambitious and passionate about your guitar teaching, but haven't been able to solve all these problems and become the highly successful guitar teacher that you can be. There are many guitar teachers out there who struggle with the exact same things (including myself in the past).

Fact is, many guitar teachers don't know where to find proven solutions nor how to implement them into both their guitar teaching and their guitar teaching business. Most teachers try to solve these problems through experimenting with the 'trial and error' approach... spending years trying and hoping to 'get things right'.
Sometimes guitar teachers copy what other teachers do. The problem with this approach is that many of those 'other teachers' may also have unresolved problems of their own. In addition, many other guitar teachers in your local area won't tell you the better things they might know, because you are their competitor. It's not in their interest to help you at all.
A few guitar teachers look for guitar teaching tips online or in books, but those types of resources are generally unreliable, out of date or not relevant enough to your specific situation. You might discover some decent tips out there, but 'tips' alone won't help you to develop comprehensive guitar teaching materials, methods and strategies to become a successful guitar teacher and build a successful teaching business.
But the most common piece of advice given to guitar teachers is basically that they are supposed to just go out there and teach and get experience along the way. The problem is to gain that experience through trial and error alone is a long and painful process (for both you and your students).
Fortunately, I found a solution that enabled me to transform my passion for helping other guitar players into a highly successful teaching business (and a long list of highly advanced students). Today I mentor other guitar teachers using the same solutions to dramatically improve their teaching skills and develop highly successful guitar teaching businesses.

"Within 7 months, I stopped working my day job and started teaching guitar full time. I have noticed a 200% increase in income, enjoyed 100% better quality of life and my financial and day job related problems have disappeared."
The bottom line is that
Tom's strategy WORKS
. I would have never thought of looking at all the business related factors that can go into making a guitar teaching business. Before I made enough to live from guitar teaching but needed a day job to support myself and my wife. Now I'm earning more than I ever thought possible doing something that's so much fun. I can't believe I'm getting paid for it!
Jonathan Vipond, Professional Musician and Guitar Teacher, Bradford, UK

What if I gave you the right training, methods, tools and a proven step-by-step system so that you can:
Earn More Money While Actually Working Less Hours
And you'll become a much better guitar teacher, gain prestige and recognition, differentiate yourself from competitors, make your ideal students come to you, experience greater fulfillment from teaching guitar, and gain more free time (while still getting paid). If this sounds too unbelievable for you right now, I know how you feel. I too used to be very skeptical and didn't believe this is possible. Not only is it possible, but it is in fact a reality for me and for many guitar teachers I mentor. And it can be true for you too.

"Tom Hess has changed my life. He has helped me teach my guitar students better, and helping me get over the fact that I don't need tons and tons of material to teach… I need concepts, and I need to teach the student rather than teaching a class. I would say that that is the single most important thing."
Honestly, I wasn't seeking help, it came to me. A friend of mine sent me this sweep picking video of Tom, he was like check out this guy he is crazy good. I was like wow this is really good, and at the bottom of the YouTube video it said do you want to make 6-figures a year teaching guitar, I said yes, so I clicked. I didn't think it was possible to have a full time teaching business, so it had never occurred to me until that point and then I made the decision that that was going to be my career.
I sent an email to a few people who had testimonials on Tom's sales page, and one of them emailed me back and said he was a 6 week paid vacation from teaching on the beach in the south of France, and that I needed to sign up right away.
My confidence level in teaching has gone way up. Also I can teach groups now, I only taught private lessons at first and Tom showed the benefits and the value of actually teaching in groups, and how it is more effective than teaching in private lessons, and that alone has made a huge difference in my business.
Let's talk about how Tom Hess is making me rich. When I started out, I was making like 10 -20 thousand dollars a year teaching. And now, not only is my business running much better than it was… there's a lot of work to do, it's running a lot better than it was… but now, I'm in the 6-figure club. I set a goal when I joined the Elite Guitar Teachers Inner Circle to make $100,000 a year, and Tom Hess helped me get there. And now, we're on the way to the 7-figure mark, and I have no doubt that he will make it happen. I mean, I have to obviously do the work, but he will help me make it happen.
My life has more flexibility now because of the Elite Guitar Teachers Inner Circle. I have more money to be able to do things that I need to do for the business, and for the family. If you have $200, or if you don't, sell your car, and invest the $200 and you will make it back. If you do everything… for me what happened is I said "alright we'll give Tom Hess one month and we'll see if he can really help me", and within that month I already had made my money back.
The forum is amazing value. To not be in the Platinum group and not have access to the forum is the craziest thing I've ever heard. Because the forum is such a valuable support system of people where you provide value and you receive value from others, we help each other work through questions and a lot of the times we don't even need Tom to help us solve our issues. Granted, there are times when we do, but on the forum a lot of those things can get solved so that when we do have our phone calls with him we don't have to focus on those minute details, we can focus on the big picture.
Sometimes just working through my frustrations with my students or the way my business is running, I'll get on the forum and post that question or frustration, and immediately get 10 responses that say I've been there, I know exactly how you feel, and I'm like ok, I'm not crazy. You know, everybody can relate to me.
Tom Hess has changed my life.
Eric Bourassa, Ft.Worth, Texas, USA
The secret to becoming a highly successful guitar teacher with a thriving guitar teaching business is to have both




EFFECTIVE TEACHING SYSTEMS AND PROVEN GUITAR TEACHING BUSINESS MODELS, plus an easy way to implement them
Most guitar teachers don't have any of these important pieces. They don't have truly effective guitar teaching systems and methods for all of their students. They are limited to out dated guitar teaching business models which keeps them from earning big money. And they don't have easy ways to implement these things.
You need all 3 of those things. You need effective guitar teaching methods and systems so that you can help all of your students to play guitar much better, have a lot more fun, and establish for yourself a high reputation as the best guitar teacher around! You need proven guitar teaching business models so that you can earn a lot more money while actually working less hours each week, get paid for time off, and avoid the feeling of burn out that so many teachers experience over time.
And most importantly, you need an easy way to implement it all, because if you don't have an easy way to implement this, you either won't do it at all, or it will take you a very long time to do so... maybe several years.
You want to have all 3 components working together for you.... this is the key to your success.

Learn How To...
1. Easily Attract More Students with powerful, innovative and proven promotional tools and systems (that not only bring you more students, but more serious students).
2. Make Your Lesson Inquiries A Winner. Know exactly what to say (and what NOT to say) to potential students who contact you so that they choose YOU as their new teacher and not a competitor.
3. Effectively Teach And Train Your Guitar Students by using both customized guitar teaching materials AND enhanced training methods.
4. Successfully Create and Teach Group Classes and Rotating Formats. Use specific (and proven) group teaching materials, methods and activities (which work even if your students are at different skill levels). The huge results your students will get will make them want to do group classes with you.
5. Motivate and Inspire Your Students to want to practice on a consistent basis. When students are not inspired, they don't practice. When they don't practice, they don't get better and quit lessons. I will show you innovative ways to inspire your students and keep them motivated.
6. Teach More Students While Working Less Hours. Besides teaching group classes, there are other proven innovative teaching models which enable you to help more people without working full time.
7. Make More Money. Earn 3, 4, or even 5 times more money compared to what typical guitar teachers earn.
8. Keep Your Students Wanting To Study With You For Years. Student retention is a key to success for both you and your students.
9. Easily Get Referrals by using effective referral systems that make your existing students WANT to tell all their friends about you.
10. Create More Time For Yourself. Take more time off from teaching guitar while continuing to earn money.
11. Become The Dominant Number 1 Guitar Teacher In Your Area. Gain more respect as your teaching schedule gets and remains full of serious and committed students.
"Before I started to work with Tom in the Elite Guitar Teachers Inner Circle, I had 2 guitar students, I now have over 50 students and my phone doesn't stop ringing!"
I managed to gain full control over my finances (earning 4 times more than before) and my guitar teaching skills have improved a lot so that my students can be certain that they gonna get great results faster. For the first time in my life I feel independent.
The program paid off after 3 months and the investment I made is nothing compared to the huge results I got in the long term. Thanks to Tom I managed to build a really strong reputation in a very competitive city and gained a lot of satisfaction from my new life.
Greg X, Professional Musician and Guitar Teacher, London, UK
13 years ago I was struggling to support myself as a guitar teacher. I was very frustrated by all the typical problems most guitar teachers have. I thought there must be a solution and started to look for ways to transform my passion for teaching guitar into a serious business from my home. After many wasted years of trial and error, I eventually developed, tested and refined my methods, materials, and strategies. Soon things started to change and I built a great guitar teaching business in a relatively short amount of time. After awhile many of my close personal friends and advanced guitar students were coming to me to help them develop their guitar teaching skills and businesses... This is why I developed the Elite Guitar Teachers Inner Circle.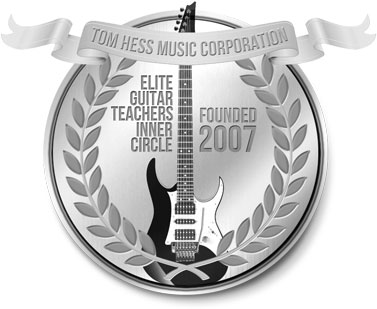 From the moment you enter the Inner Circle you'll start to realize that things are going to be different.
I will personally teach, train, coach and mentor you to become the DOMINATING Guitar Teacher in your local area. I've done this for guitar teachers all over the world. I will share with you step by step my PROVEN systems that I've developed through years of teaching experience.
You'll discover the same methods, materials, strategies and the tools which I successfully used to establish myself as the Number 1 guitar teacher and trainer in my area.
I'll show you exactly what to do, how to do it, when to do it and where to do it. And most importantly, I'm actually going to help you implement it all. I'll be here for you when you have questions along the way.
"My students are happy, they are progressing fast (a couple of them actually surprised me) thanks to the teaching techniques described by Tom."
Before I began working with Tom I had no guitar students (I was not teaching guitar). The Elite Guitar Teachers Inner Circle was instrumental in having my business started. This was no small feat, giving the amount of competition in my zone (I have 2 music schools within 2 blocks from me). The techniques that Tom gave me totally bypassed this problem, and I never had any difficulty in showing the students that I was their best choice. My roster is totally full, and I have a waiting list too.
Tommaso Zillio, Professional Musician and Guitar Teacher,
Edmonton, Canada
www.tommasozillio.com
"The Elite Guitar Teachers Inner Circle has helped me develop my teaching schedule to minimize the amount of hours I have to teach guitar, maximize my students success, and maximize my income."
Tom enabled me to teach less hours and still maintaining financial success for the first time in one year. My lessons are 100% better and my time problems have disappeared.
Zack Uidl, Illinois, USA, Professional Guitarist, Guitar Teacher and Composer
"Tom's Elite Guitar Teachers Inner Circle enabled me to make the transition from teaching guitar at a music store (and giving the store a big piece of my income) to starting my own teaching studio."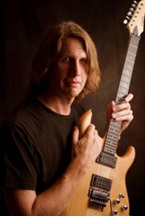 The methods Tom lays out for acquiring, obtaining and retaining students work extremely well--there is no other teacher in my area doing things the way I am-- both in the way I teach and the way I acquire students.
The increase in my income from teaching guitar, the convenience of teaching out of my own studio and being able to build a guitar teaching business that greatly benefits my students (and me) has been more worth the investment I made in the course. This is great stuff.
Paul Kleff, Professional Music Teacher, Michigan, USA
www.paulkleffmusic.com
You'll Master All These Key Elements of a Highly Successful Guitar Teaching Business
How to Attract a Lot of Guitar Students
How to market yourself and your guitar teaching business: Discover and implement promotional and marketing strategies that work.

Attract a lot of high quality students to fill your teaching schedule.

Discover effective conversion strategies so that potential new students choose YOU as their new teacher and not a competitor.

How to build a great website that works. Find out why most other websites suck and how to avoid the common mistakes that are made.

Discover Insider Secrets Of Successful Guitar Teachers
Understand why successful teachers are successful and how that can be duplicated by anyone. (including you!!!)

Discover the difference between what the most successful guitar teachers do compared to what all the other teachers do.

Develop the right mindset for success. Becoming a highly successful guitar teacher has more to do with having the right mindset and right guitar teaching models than it does with having advanced guitar skills.

How to shift your focus from only working 'in' your business to working more 'on' your business.

Learn the big secrets about how to easily create MULTIPLE streams of guitar teaching income.

How to maximize each student's lesson time by using new highly innovative and effective teaching formats.

Understand the difference between 'strategies' and 'tactics' and how to successfully implement each into your business.

How to Earn More Money Working Less Hours
How to set very specific guitar teaching goals for yourself and your students. This will enable you to accomplish more in less time.

Work from a specialized success blueprint that will enable you and your students to always move forward instead of moving sideways.

Learn how to phase out your day job and start teaching guitar full time.

How to charge more for what you offer.... and get it!

Establish and spread your good reputation in your local area.

Understand how, when and why to change your lesson policies.

Discover how to quickly build leveraged guitar teaching income.

How to earn more money working less hours through innovative teaching models.

Learn how to implement powerful referral systems to bring you more and more high quality students.

How to build your guitar teaching business using geometric growth versus linear growth.

Know when and how to raise your rates.

Discover how to get more free time (while still getting paid).

How To Effectively Teach Guitar And Maximize The Benefits ALL Your Students Receive From You
Become an elite guitar teacher by optimizing your guitar teaching skills, methods and materials.

How to motivate and inspire your students to want to practice on a consistent basis.

Discover new and powerful innovative guitar teaching formats and learn how to use them.

Understand how to select the right materials, approach and lesson format for each type of student and skill level.

Learn how to effectively teach guitar to group classes using proven group teaching materials, methods and activities, many of these specifically designed for group classes which contain students of different skill levels and rates of progress.

How to best deal with problems and issues that come up in and out of your lessons with students, parents of students, etc.

Learn how to overcome the specific challenges of each type of student and meet their individual needs in order to maximize their results.

Discover how to keep your students excited and engaged in the process of learning from you so that they continue to take lessons from you for years to come.

Learn the simple things you can do to have a big advantage over the competition and become the number one guitar teacher in your area.


And Most Importantly, You Will Get:
Additional Implementation Support Telephone Calls. You and I will speak one-on-one on the telephone for about one hour. I will help you to take what you learn and actually apply it all into your own teaching business. (Platinum members only) This is a $250 per session value you can take advantage of at no extra cost. (Yes... people really do pay this much to personally consult with me)

Constant feedback about your ideas, problems, challenges and goals. When you do things alone, you may not always know if you are doing things right. Hearing other 'informed' opinions and suggestions will make it a lot easier for you to take the right actions. (Platinum members only)

Step by step teaching and business templates that will eliminate trial and error and enable you to easily get started right away using the right strategies, right methods and right ideas the first time.

Detailed analysis of your teaching methods, materials, website, ideas, etc. in your implementation support sessions. (Platinum members only)

You will meet and connect with BOTH highly successful teachers and other like-minded people in the process of growing their guitar teaching skills/businesses. This instant support will help you evaluate opportunities, address challenges and help you to keep moving forward. (Platinum members only)

Group Q & A Mastermind Sessions. You will make more progress when you get your questions answered on the group calls. We'll invest as much time as needed to resolve your question. Other members may have the same or similar questions as you do. So by helping you I'll be helping others on the call.

Massive amounts of personal fulfillment from your guitar teaching. It's more than making a lot of money and helping others. It's also about a very unique and special feeling you'll experience on a daily basis each time you think about how life has positively transformed itself for you and your students because of the things you will now be able to do.

You will get detailed step-by-step guitar teaching business maps. These maps show you where you currently are in your guitar teaching business and also show exactly what you need to do next, each step of the way. I won't only give you the theory and ideas, no, you will also get the exact maps showing you the steps to take in order to actually implement everything.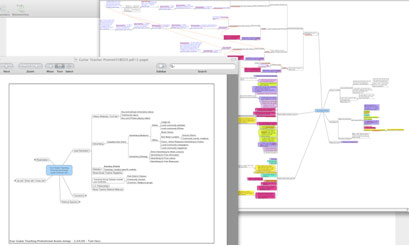 "Tom's taught me how to really inspire my students, motivate my students and push them to achieve more than I would've been able to on my own. When I first started teaching I failed a couple of times. I even had my own studio before, and messed everything up, and had to go back to a regular job. And then, you know I was looking on the internet and I found Tom. And I decided to join because I was looking for a mentor who could help me achieve a teaching business that really supported the life that I wanted."
Since joining the Elite Guitar Teachers Inner Circle, my guitar teaching skills have dramatically improved. My guitar teaching business went from complete crap to extremely well-off. Not only did it create a paradigm shift in my mind, you know it gave me every step I needed to for every problem I had. Every little frustration, anything from the financial side of things, to the marketing side, it gave me exactly what I needed to know… and from this, it's just helped me get through every road block that I could've possibly come up against with ease, I didn't even have to struggle.
This program has made a massive impact on my life. I went from barely making any money, in debt… you know struggling to get by to earning well over 6-figures and actually now into double 6-figures. It's really made a huge difference on the quality of life. You know, instead of struggling and being scared of how to pay the bills every month to having so much more money each month than the average person makes in a year.
Literally Tom delivers to you so much value in this program that the amount of money you'd invest in the first month would be made back almost immediately. If you put in the effort and take action on what he tells you to do, within the first month you'll definitely already make your money back. Within the first couple months I gained 30 students from this program… so it way exceeded my expectation.
It's really inspiring to be in this program with other teachers who are also trying to accomplish the same goals. It really helps in the fact that you can talk to other people who are trying to do the same things as you, that are business-minded and are going through the same things that you are and you can actually talk to them, and use each other to figure out solutions to the problems you run into as a music teacher. It's you know, extremely motivating because you'll be more inspired to grow your business because you'll be with other people who are trying to do the same thing and you'll want to live up to that expectation too.
Jacob Melling, Richland, Washington
Imagine how great you will feel when you begin confidently teaching as many students as you want, working part time hours and earning 3, 4 or even 5 times more money than other guitar teachers in your local area.
Sounds too good to be true?
It does to a lot of people. But they're simply wrong. People who say things like... "just start teaching guitar, do a good job, and word-of-mouth will eventually bring you more students" or "You can only teach a limited number of students per week" or "You can't earn $100,000 per year teaching guitar working part time!" or "This can only be done with group lessons, but students prefer private lessons, so it doesn't work." These people have absolutely no idea what they're talking about. That type of ignorant thinking is exactly why those people do not (and will never) have a highly successful guitar teaching business! Don't settle for a struggling guitar teaching business. You deserve better... your students also deserve better.
. . . but . . . will your program work for me?
Taking your guitar teaching business to the next level is actually not very hard. Once you know exactly what needs to be done, you can move forward quickly. If you doubt whether YOU are really capable of becoming a highly successful teacher... you are not alone! I've coached both guitar players with little or not teaching experience and seasoned teachers with tons of experience to become ELITE guitar teachers and build hugely thriving guitar teaching businesses.
You DON'T need to be a highly advanced guitar player. You'll meet some members of my program who are not yet 'great guitar players' but they teach more than 100 students per week working part time hours!
You don't need a lot of teaching experience in order to build your guitar teaching business. Your teaching skills will massively improve as you and I work together.
You don't need to have a location to teach guitar students before working with me. I will show you several low cost or free locations in your local area where you can teach students in private or group classes.
You don't need to invest huge amounts of time and money to learn and begin implementing the strategies I'll be giving you to become a successful guitar teacher with a thriving guitar teaching business.

"Before I joined the Elite Guitar Teachers Inner Circle, it took me a few years to recruit as many students as I did in the last couple of months, so all in all Thanks Tom for the great teachings..."

I'm making more money now and my students receive better teaching, because the program not only explains how to attract more students, but also how to give them more value for what they pay you.

Chris Martins, Professional Musician and Guitar Teacher,

Paris, France

"Tom's ability to generate innovative ideas that are highly effective and yet simple to implement never ceases to amaze me!"

The things that I have learned in the Elite Guitar Teachers Inner Circle completely transformed my approach to teaching, both on the educational and business side.

Mike Philippov, Professional Musician and Guitar Teacher, Indiana, USA
www.mikephilippov.com

So now the real question you need to ask is this:

"Are you serious about becoming a highly successful guitar teacher with an equally successful teaching business or do you just like to talk about it?"

If you just answered yes, I invite you to join my Elite Guitar Teachers Inner Circle NOW and begin TODAY to easily attract more students, effectively teach and train your students, successfully create and teach group classes, motivate and inspire your students, teach more students while working less hours, make more money teaching guitar, keep your students wanting to study with you for years, easily get referrals, create more time for yourself, become the dominant number 1 guitar teacher in your area.
You Want to Become a GREAT Guitar Teacher With a Highly Successful Teaching Business . . . What Is It Worth to You?
You might be thinking right now that a program this great must cost a fortune. Relax, the fee is less than you probably expect. What you really need to be thinking about is how much it is costing you and your guitar teaching business not to take advantage of this great opportunity. That's actually the much higher price.
Also, how can you expect your students to continuously invest money into guitar lessons with you unless you invest something into your own teaching skills and business? As a teacher myself, I saw it as my personal obligation to learn from the best mentor I could find. I made the necessary financial and time investments needed to grow as a teacher (even during times when I had little money starting out)... and you know what? ... My students always greatly appreciated this, because they knew that ultimately it is THEY (my students) who benefit most from all the knowledge, wisdom and innovation that I know and apply for their benefit as well as my own.
So I bet you're still wondering how much this investment is... in fact, if you are like most people, at some point during reading this page, you probably skipped to the end to see what the price actually is. In my program I will show you exactly how to set your price and when to reveal it to your potential students. I will show you why not revealing the price too early makes a huge difference in attracting more new serious students.
You Don't Want to Miss These VERY POWERFUL Bonuses!
Bonus #1
You will have the opportunity to block any potential competitors in your local area from joining this program! This means I am offering you exclusive rights to this training in your local area so that ONLY YOU WILL HAVE MY SYSTEMS, TOOLS and STRATEGIES! I WANT YOU TO DOMINATE IN YOUR LOCAL AREA! This is a very powerful competitive advantage for you!
Bonus #2
My How To Get A LOT of New Guitar Students eCourse ($97 value!) as a special gift for you! You will learn step-by-step how to immediately begin to attract new guitar students by using bulletproof student attraction strategies. You will also discover innovative ways to attract new students, how to avoid the damaging mistakes that most guitar teachers make with their ads, and much more.
Ready to learn more?