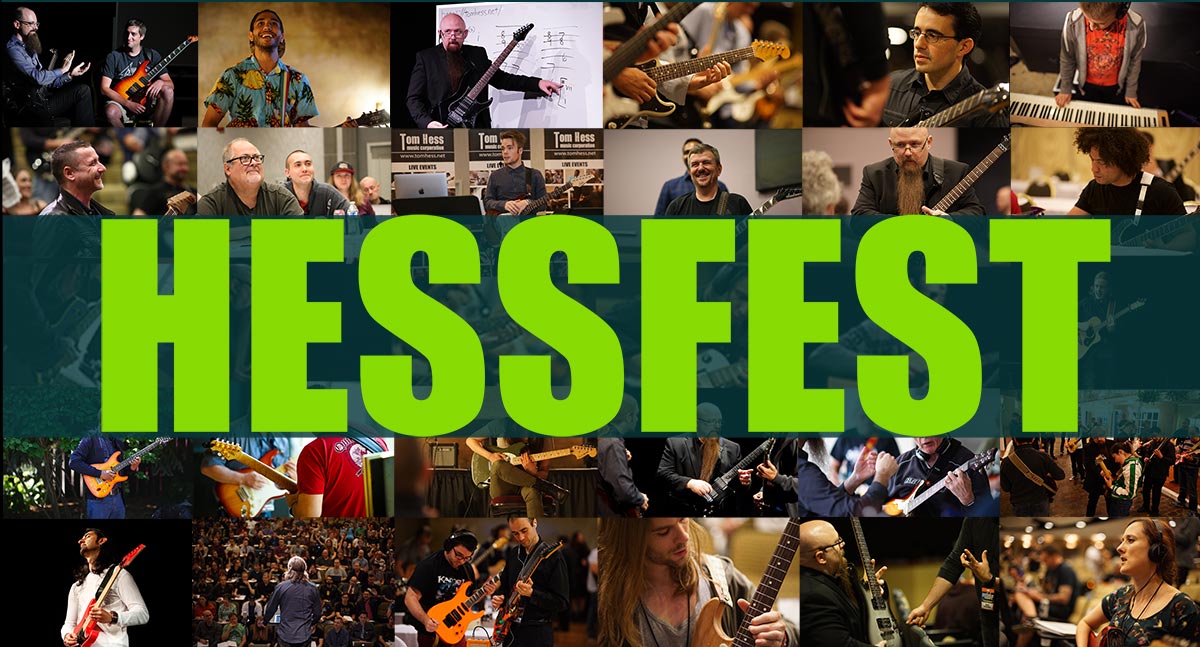 HESSFEST – A 4-Day/4-Night Guitar & Music Event Jam Packed With The Best Master Classes, Seminars, Lessons, Jamming, Performances, And Hanging Out With More Than 200 Other Musicians Just Like You Who Have Traveled From All Over The Planet To Be There
Have you ever had a time in your life when all you did was learn super exclusive knowledge and insider secrets about music & guitar from the world's leading guitar teacher?
4 Days and 4 Nights of nonstop music learning, guitar playing, jamming, master classes, lessons, seminars, performances, hanging out, having fun day and night. There is only one event on Earth where you can be, do and have all of that: HESSFEST.

Here Is Why You Are Going To Love HESSFEST
You Get One-On-One Guitar Lessons With Me. You may have one guitar lesson with me on a topic of your choice so that you overcome your biggest challenge and make immediate breakthroughs in your guitar playing. Like a good doctor, I'll quickly diagnose the root cause of whatever is holding you back and give you the cure.

You Experience The Latest And Greatest Master Classes and Seminars Every Day – These innovative, exclusive and powerful master classes are filled with strategies, tactics and insights you will not find anywhere else. With this secret sauce of guitar mastery, you leap forward, become a better musician, remove frustrations and feel confident as you play.

You Get One-On-One Lessons With Up To SEVEN More World Class Guitar Teaching Masters. These 7 master teachers travel all over the world to be with you and specialize in rock, metal, blues, acoustic and music theory. All these personal guitar lessons alone are worth much more than the entire ticket price for the entire event!

You Meet & Spend Time With Some Of The Most Passionate Musicians And Students From Literally All Over The World. If you have been to one of my live events before, then you already know exactly what I'm talking about and you know how massively life changing it is! These people are the best friends you can find. They, unlike most friends at home, support you, are very positive, encouraging, above average and share your passion for guitar and music.

You Learn From & Jam With Other Cool Musicians Who Are As Serious, Dedicated And Passionate About Music As You Are… and the best part is, they are all very cool people who are easy to talk to, are very open, welcoming and approachable – so even if you are a shy person or feel insecure about your guitar playing, you'll feel comfortable right away.

You WILL Leave HESSFEST A Better Musician Compared To When You Arrive! You get a massive injection of musical steroids. How? You become totally inspired and on fire with motivation to practice & improve your music skills. This causes you to make better choices, take better actions and use better tools… all of which leads to greater results and makes you become better faster.

Massive Amounts Of Fun! Coming to HESSFEST is like going to Disney World or Las Vegas. It's the ultimate fun for musicians. You experience moments that you remember and smile about forever. This is why people come back every year!

Great Hotel At Affordable Rates: In addition to all the master classes, 1-1 lessons, performances, jamming and other music fun, you will be staying at a comfortable (but not expensive thanks to our low special group discount rate!) hotel with large lounge areas, restaurants, bars and a swimming pool. Plus, free local bus shuttles to area shopping. And of course lots and lots of music fun with cool people!

Ironclad 100% Money Back Satisfaction Guarantee! You will be very happy you attended – guaranteed! If you are not 100% satisfied by the end of the first day of the event… I'll gladly refund 100% of your tuition! (Please note that refunds can only be given under this condition).
If you watched the video above, then you already know that you DEFINITELY want to attend HESSFEST… How do I know that? I know because EVERYONE wants to come to HESSFEST, and everyone who has ever been to HESSFEST loves it – and you will too.
Look How Far People Travel To Come To HESSFEST!
| | | | | |
| --- | --- | --- | --- | --- |
| Canada | Mexico | England | Ireland | Germany |
| Holland | Belgium | Sweden | Norway | Finland |
| Denmark | Poland | Russia | Malta | Italy |
| France | Estonia | Greece | Slovenia | Croatia |
| Austria | Switzerland | Spain | Lebanon | Israel |
| South Africa | New Zealand | Australia | South Korea | India |
| Singapore | Czech Republic | Argentina | Japan | Syria |
| China | Malaysia | Ukraine | United States | Brazil |
| Paraguay | Lithuania | Hong Kong | Sri Lanka | Vietnam |
| El Salvador | United Arab Emirates | Bangladesh | Chile | Scotland |

WHAT PEOPLE SAY | REVIEWS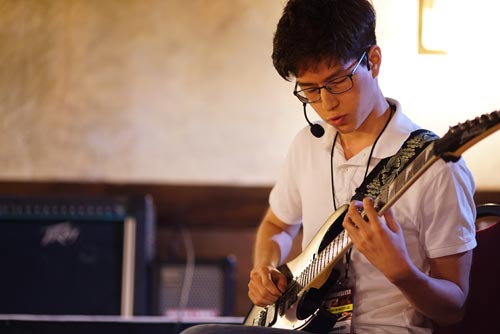 "The wisdom, knowledge and joy I got from this event was incomparable to any other activities I've had in my life."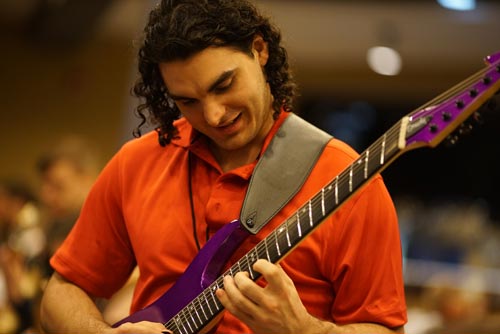 "The THMC live events are the highlight of my year and I fly all the way from Australia for them. They will dramatically improve your guitar playing!"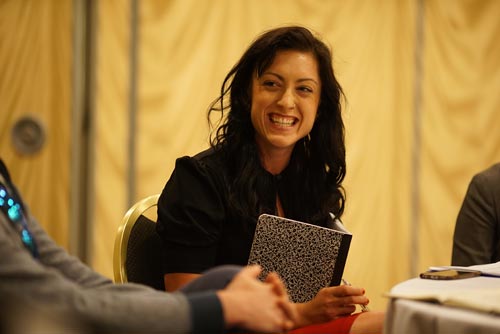 "The THMC events always go above and beyond any of my expectations - heaps and heaps of value!… The whole thing is a ton of fun and you go home a way better musician."
"It's so worth it. I'm so incredibly thankful, so incredibly grateful that this whole thing exists. The value I'm getting out of it is worthy way more than what I paid."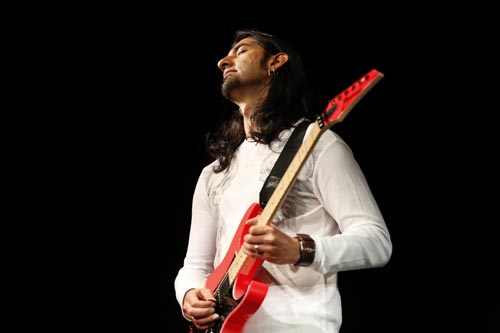 "All these people here at Hessfest. Meeting all these great guitar players and just drawing inspiration from all of them… it's just massive for me."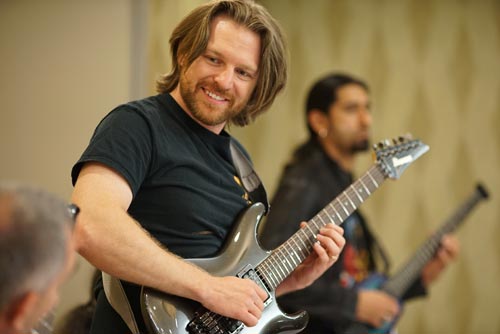 "Hessfest is probably one of the best places I've ever been to get together with a group of musicians."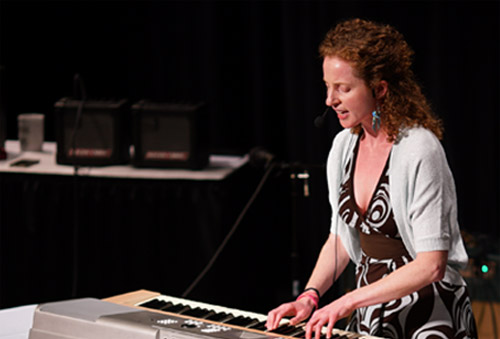 "HESSFEST is a wild combination of awe-inspiring experiences... it almost feels like "Whoa! It was so good I can't handle it!" It just blew my mind..."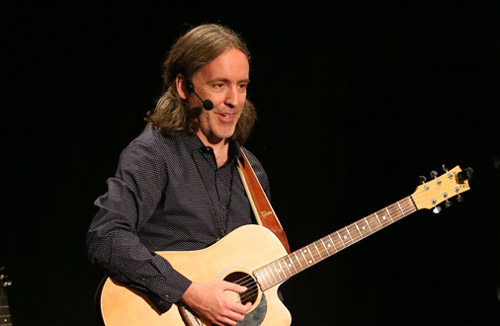 "The events are amazing to say the least!… The people you meet and form connections with is life changing! You won't meet better people on the planet!"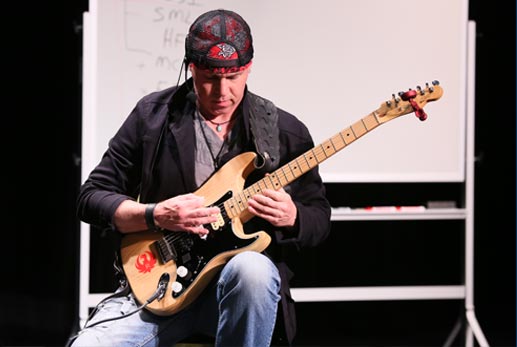 "The master classes are absolutely incredible. The content that's provided is like no other content that I've ever been exposed to. The camaradery amongst all the musicians is fantastic."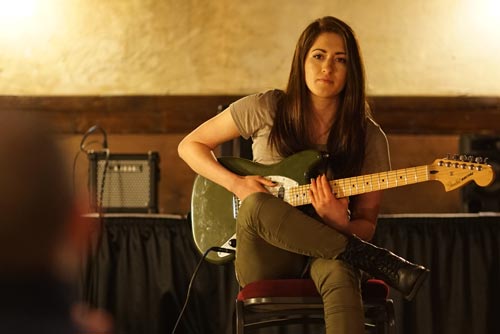 "HESSFEST is one of the single best experiences I've ever had as a musician and as a teacher."
"My mind was actually blown before the event even started…Amazing experience and I'm definitely going to come back."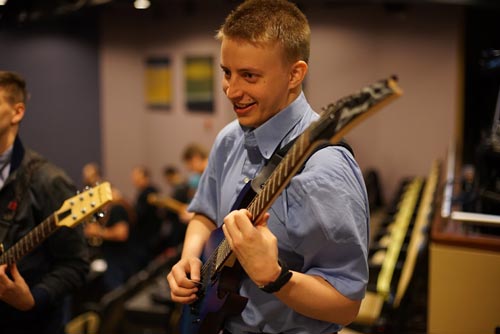 "HESSFEST is one of the highlights of my year… Coming here is worth every penny that you have to pay."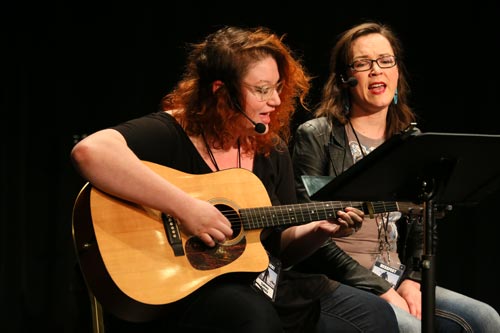 "The stuff that you gain here in the training, the masterclasses, and from the people you talk to.. you can't put a price on it. It's absolutely worth every penny."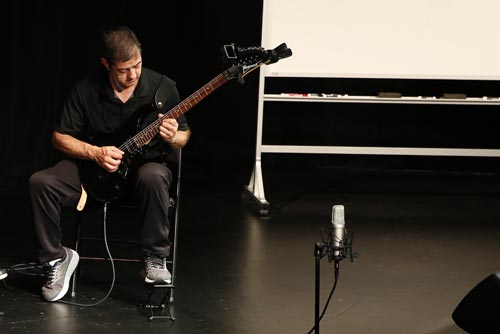 "Wow! What an amazing experience start to finish... Extremely refreshing, massively enlightening and unequivocally the most badass event going!!!"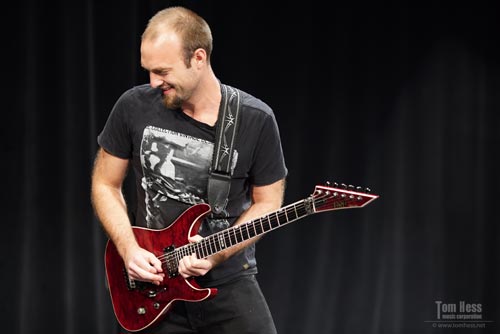 "Thank you for the amazing events! It was incredible on multiple levels and I feel a great transformation in myself. Already missing everyone!"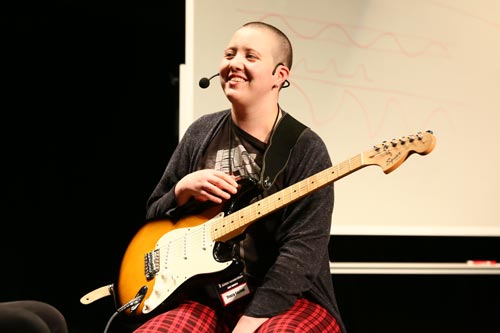 "I can't thank all of you wonderful people enough. Thank you for the best ever year of events. Thank you to everyone at THMC. Thank you Tom Hess."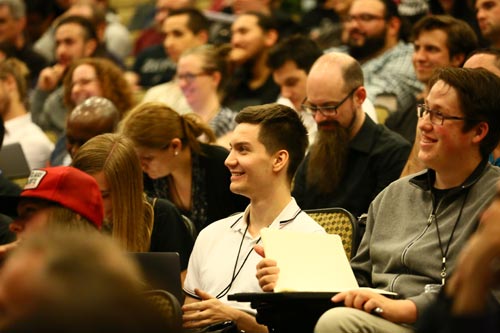 "Being around so many like-minded people and taking part in the different events is definitely the best time of year for me, and I miss everyone already."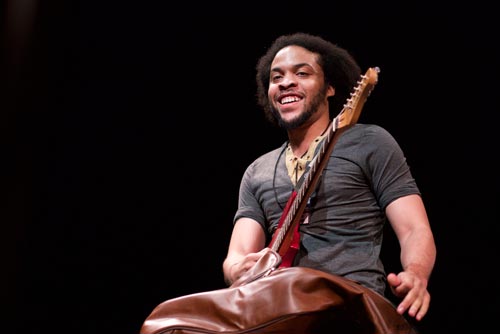 "HESSFEST has definitely been a life-changing experience and I made some really good friendships here these past 4 days."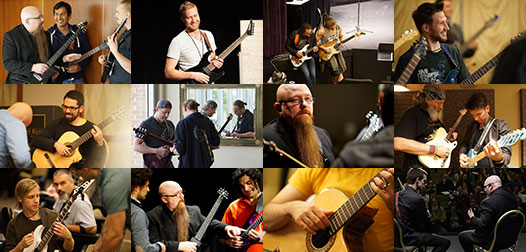 HESSFEST
July 8-11, 2021
in Crystal Lake, Illinois

Tickets are limited and HESSFEST sells out every year. 2021 will be no different. Get your ticket before someone else gets your ticket!
You Also Get This Very Special FREE Bonus: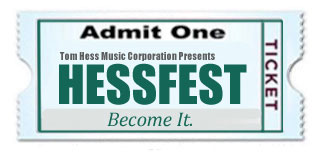 Big Bonus Gift:
FREE HESSFEST Ticket For Your Friend* To Attend HESSFEST With You
– The event will be even more fun when you bring a friend. Plus, YOU will be the BIG HERO in your friend's mind when he/she has an amazing musical and life-changing experience at HESSFEST! *You can give your free ticket to any friend you want over the age of 18 who is also not a current or former client/student of mine.
How much are people paying to attend my other live events? 3 years ago, I offered my Total Guitar Mastery Training event for $1,997… it sold out in 48 seconds!!!… All my prevous live events have ALWAYS sold out VERY FAST - usually within minutes, I assure you these events will also sell out very quickly... Get your HESSFEST ticket for only $997.

Here is what I want you to do now:
Scroll down.
Click on the orange button that says: "Add To Cart"
Then, on the next page, follow the very simple instructions (it's very easy and fast to do)
Do it right now.
Once that is done, I'll show you exactly how to book your hotel room (at our special low $99 discount rate) and then book your airplane tickets (you will get easy step-by-step instructions once your payment is processed).


Yes! Tom Hess, I want to get in.
Please enroll me in your upcoming

HESSFEST 2021

July 8-11, 2021
In Crystal Lake, Illinois, USA

$997

Plus I also want:
Big Bonus Gift: 1 FREE HESSFEST Ticket For A Friend



| | |
| --- | --- |
| Tom Hess | |
PS: Don't be intimidated! If you are feeling intimidated or afraid to attend this event, please don't be afraid. Let me explain why: Although there are many truly amazing guitar players & other musicians who come to this event every year, there are also many other players who are not advanced guitar players yet. They were afraid too the first time they attended HESSFEST, but once they got here, they immediately felt relaxed, comfortable and realize that everyone is here to help you… NOT to compete with you, not to judge you and not to try to be 'better' than you. I hear new people say what they fear most is being 'the worst musician in the room' or 'too old' or 'too young' or 'too stupid' or 'into the wrong style' or 'afraid of this' or 'afraid of that'. Here's my advice to you if you feel this way:
DON'T LET FEAR STOP YOU FROM BECOMING A BETTER GUITAR PLAYER!
Let's deal with all the irrational fears that people in the past have had about coming to this event so that we can eliminate them once and for all... right here and right now.
List of irrational fears:
Fear of being the worst guitar player in the room.
Fear of not being ready for an event like this.
Fear of not being 'qualified' to be here
Fear of other people hearing you play poorly.
Fear of people at the event judging you as a musician (or as a person).
Fear of me (Tom Hess) thinking you are not as good of a musician as you want me to think you are.
.... the list is endless.
If you feel this way now or in the future, STOP it!
NOBODY cares who the best or worst player in the room is.
NOBODY is going to judge you one way or the other.
NOBODY cares how well you play guitar when you come to the event.
... We ONLY care about one thing and one thing only… MAKING YOU A MASSIVELY BETTER GUITAR PLAYER than you are right now! This is the only thing we focus on… (plus we focus on having a LOT of fun in the process!)
We are with you, we support you and we all understand what I feels like to be afraid sometimes or insecure about our playing. You will definitely not be alone in this.
So don't let fear get in your way. This event WILL CHANGE YOUR LIFE in more ways than you can probably imagine right now reading this!

PPS: We KNOW your story! When you are at home, nobody else really is like you. Nobody else around your home city thinks and feels like you do. You are special. You are the only one that you know who is as passionate about music as you are... You often feel isolated where you live... you feel like an island... you feel that others (even other musicians) around you simply cannot understand you, relate to you or think and feel like you do. You often ask yourself, "am I the only person in this world who thinks, feels and believes the way I do?" It's a lonely feeling... I know... I've felt this in the past too for many years, just as you do now.
Right now you know that you WANT to come to this event, but are not sure if you have the courage to actually do it. It can be a little scary to travel around the world to a place you've never been to - surrounded by people you've never actually met.
Next, you arrive at the hotel and you feel strange, awkward and nervous... you don't know what to expect, what to say, what to do or how to act... maybe you feel afraid and wonder if you made the right decision to really come to this event...
Then the events begin, all of your negative feelings and thoughts begin to melt away. You realize quickly that everyone else here is JUST LIKE YOU! You realize that EVERYONE in the room is ultra special. They are NOTHING like the musicians/people you know back in your city. You realize that these events are a collection of all the 'people like you' in the world who all traveled to the same place, at the same time, to do the same things... and it feels AMAZING... almost 'unreal'.
And then the best part comes... you begin to realize that everyone else feels the same way about YOU as you feel towards them!!!
You realize that other special people value you. They feel good simply talking to you... they want to be around you. They want to spend time with you… why? Because they see that you understand them, can relate to them, are as passionate about music as they are… and that is just as rare in their hometown as it is in yours.
You leave the event knowing you have just spent the last several days with the people you've wanted to surround yourself with your whole life but could never find them in your hometown... and you know in your mind, your heart and in your bones that they feel exactly the same way about YOU!!!!!
Trust me... if you don't think you are 'special', it doesn't matter... Why? Because everyone else here at these events DOES think (and know) that you are special to them... and you'll feel that in a very big way... because it's REAL.
When we say this is life changing... it truly is, on so many levels.

PPPS: This Event SELLS OUT Every Year, and the chance of this event selling out again this year is 100%.

PPPPS: Remember, you also get our Ironclad 100% Money Back Satisfaction Guarantee! You will be very happy you attended – guaranteed! If you are not 100% satisfied by the end of the first day of the event… I'll gladly refund 100% of your tuition! (Please note that refunds can only be given under this condition).

What Attendees Say
See for yourself what attendees from all over the world say about the HESSFEST.
"Coming to HESSFEST is just life changing. It's just so freaking awesome being with all these people."
Matteo Miller | California, USA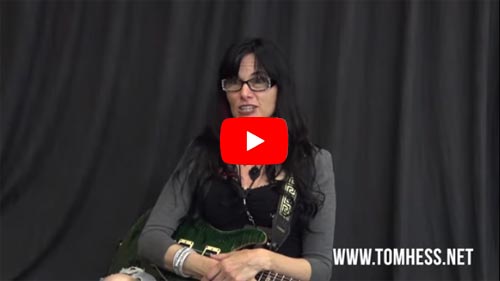 "HESSFEST is a huge opportunity to meet like-minded people face to face… It's so worth it. I'm so incredible thankful that this thing exists."
Annette Bzdawka | Wisconsin, USA
"It's been pretty much amazing… I flew like 5,000 miles just to be here… It was really cool and worth every penny."
Mohamed Karim Koleilat | Lebanon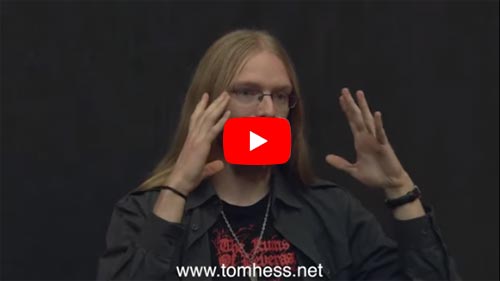 "It's been incredible. It's been eye-opening, incredibly informative… the master class were phenomenal."
Ryan Mueller | Canada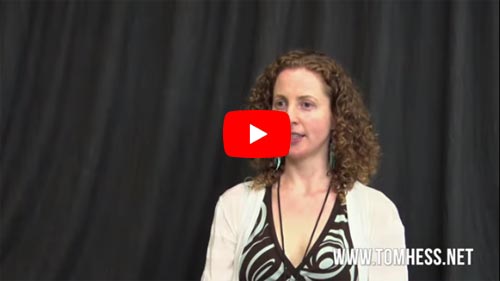 "HESSFEST is a wild combination of awe-inspiring experiences… it almost feels like "Whoa! It was so good I can't handle it!" It just blew my mind!"
Carolyn Arnold | California, USA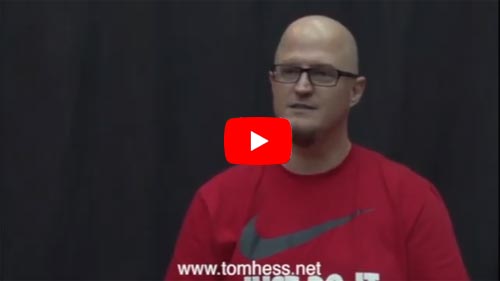 "Love HESSFEST! It's a place where all kinds of guitar fanatics get together."
Ty Morgan | Arizona, USA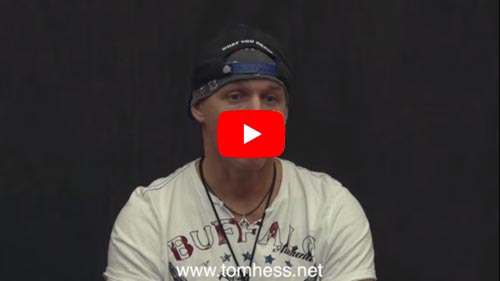 "Absolutely best value for your dollar. Ever. Ever. Ever. It's nonstop 110% guitar orientated goodness."
Mark Turko | Connecticut, USA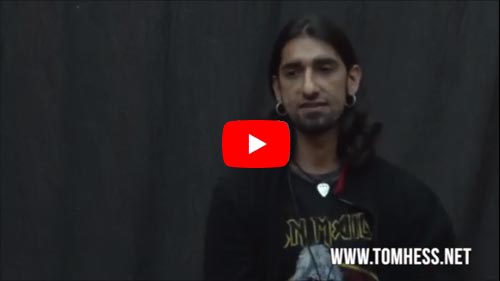 "This is my life… all these people here at HESSFEST. Meeting them and just drawing inspiration from all of them… it's just massive for me."
Vishaal Kapoor | Malaysia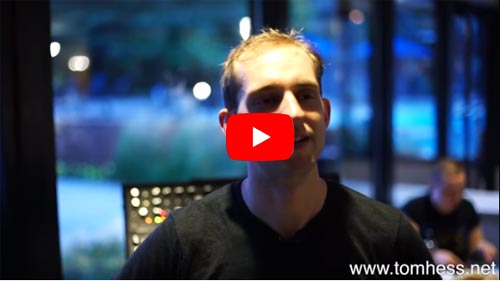 "I love the event… it was awesome!"
Wiebe Ophorst | Illinois, USA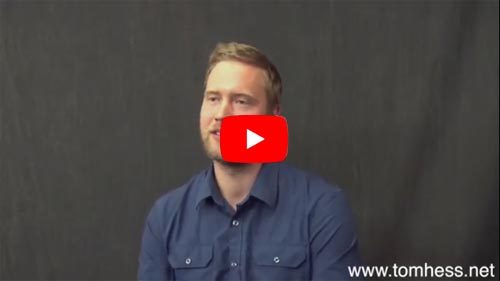 "HESSFEST was really worth it, I already paid for next year's HESSFEST event!"
Fredrik Trangbjork | Sweden
"HESSFEST is probably one of the best places I've ever been to… I always walk away from every day feeling great."
Andrew Tintle | California, USA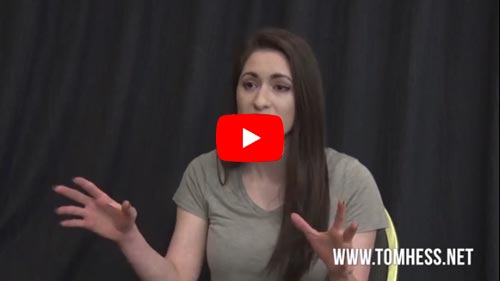 "HESSFEST is one of the single best experiences I've ever had as a musician and as a teacher. It has been amazing."
Crystal Reyes | Utah, USA


Yes! Tom Hess, I want to get in.
Please enroll me in your upcoming

HESSFEST 2021

July 8-11, 2021
In Crystal Lake, Illinois, USA

$997

Plus I also want:
Big Bonus Gift: 1 FREE HESSFEST Ticket For A Friend