Are you not fully expressing yourself in your guitar solos?
Are you sick of only being able to copy cool licks of other guitar players? Do you want to create your OWN music, your OWN solos, but don't really know how to do it?
Guitar phrasing is one of the most important skills you need to develop in order to express yourself on the guitar. Fact is, guitar phrasing is something which is rarely taught and very rarely taught well. As a result, it happens to be one of the least developed skills most guitar players have today. Most guitar players just don't know how to express themselves. After all, how fun is music and guitar playing if you aren't expressing yourself?
In order to change this and help you become a 'more complete' musician, we have put all our experience together and developed the PHRASING CONCEPTS FOR ROCK LEAD GUITAR SOLOING. In this unique guitar phrasing course, you will learn exactly how to develop more creative, expressive and cooler guitar solos! It will not only present you with new knowledge and skills, but will focus heavily on applying what you know (and what you will learn) so that you will be able to better express yourself with your guitar! There is a big difference between playing some cool licks and making real music (Your Music!). This guitar phrasing course will clearly show you the difference, and more importantly, show you how to get there.

We are giving you the tools, skills, and knowledge necessary to improvise and write your own solos, and to be able to tap into your own emotions and feelings and play the music that is inside you.


Guitar Phrasing Concepts for Rock Lead Guitar Soloing For The Advancing Guitarist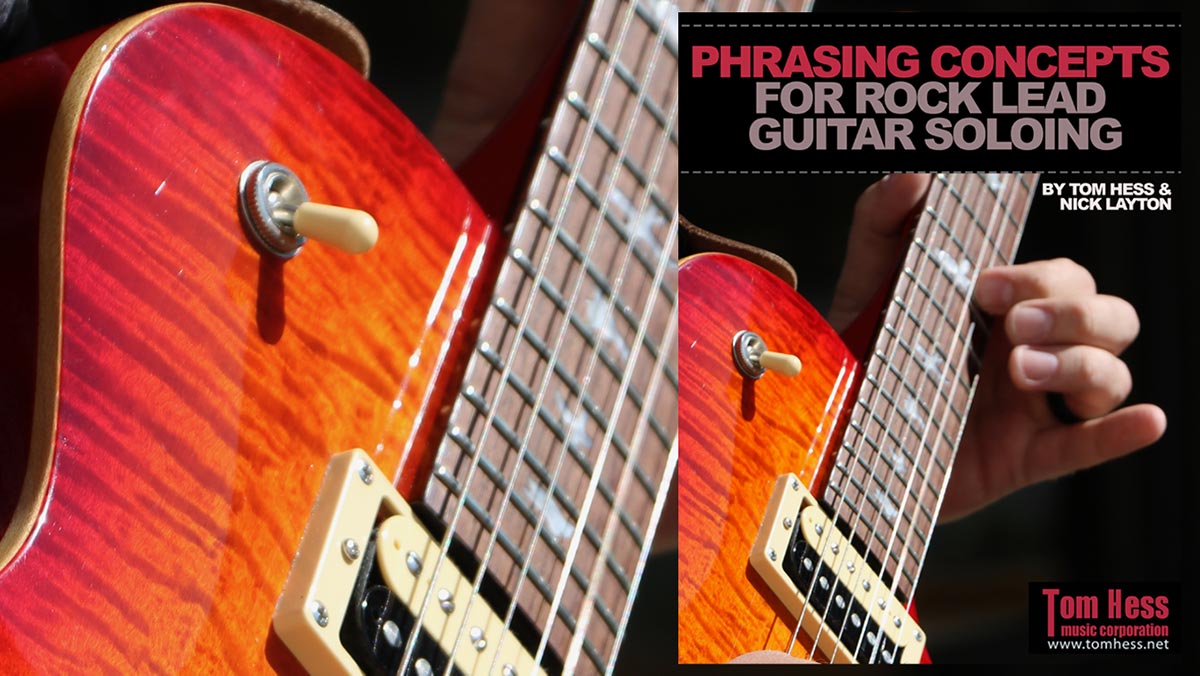 This guitar phrasing course is perfect for you if:
You want to develop a great expressive guitar phrasing style which will help you create and play powerful guitar solos.

You want to understand how to make better note choices when soloing so that your guitar solos come alive!

You want to learn how to apply all of those scales, arpeggios, and techniques, you've been working so hard on, in a personal and expressive way.

You want to express yourself more fully.

This guitar phrasing course will teach and explain to you many topics which contributes to great guitar soloing and awesome phrasing, including:
Rhythmic soloing concepts such as: Even meter guitar phrasing, breathing your phrases, how to use rubato effectively and rhythmic displacement.

Articulation tactics such as: How various articulation techniques factor into great guitar phrasing.

Ornamentation: How to use ornamentation techniques to give your guitar phrasing a greater depth of expressiveness.

Note choice: Learning to choose notes more wisely for more accurate self-expression.

Application training: Entire hands-on sections devoted to applying all of the information, techniques, tactics, and skills, complete with backing tracks.


Listen to the sound of great guitar phrasing:


Several decades of combined experience as professional musicians and guitar teachers have gone into the making of this "one-of-a-kind" guitar course about phrasing. You will receive all content in both audio and written format, complete with real musical examples, exercises, explanations and a lot more! You can spend a lifetime mastering guitar phrasing on your own (as we did) or you can skip all of that unnecessary trial and error and invest in the greatest guitar solo phrasing course ever created.
Invest in your musical goals now.



"Your Phrasing Concepts For Rock Lead Guitar Soloing is the best purchase I have made in years. Your approach will change traditional teaching and learning. I have never found a program or teacher that explains how to express yourself beyond memorizing scales/modes, chords, sequences, arpeggios, licks and effects."
Your program starts with basic guitar phrasing techniques which are the basis for rhythm, feel, and grove. I anxiously await future publications expanding on your ideas.
I now look forward to grabbing my guitar with no tab in front me, knowing that I am NOT going to play scale sequences, rhythm exercises, or someone else's music. I will play my music!
Mike Dawson, Fayetteville, North Carolina, USA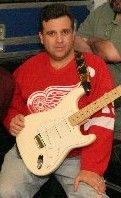 "Of all the subjects for developing musicians, few are as difficult to develop (and teach) as the art of guitar phrasing. Phrasing is simply making the technical "stuff" you learn sound, well, like music which is among everyone's ultimate musical goals (or it should be)."
Unfortunately, guitar phrasing isn't an easy subject to cover in a book. Most who are successful at it pick it up over time through trial and error and by listening to other artists. Now, Phrasing Concepts for Rock Lead Guitar Soloing is a course, that for me, has become a roadmap on subject. It has given me the tools and direction to master phrasing in my own playing. I highly recommend it to anyone who wishes to master this subject. It's an excellent investment!
Keith Boruff, Long Island, New York, USA
"Phrasing Concepts for Rock Lead Guitar Soloing and Innovative Arpeggio Phrasing for Advancing Metal Players are in the top 10% of what is available anywhere."
Why? Because they don't teach you licks, They teach you strategies based on a compilation of easy-to-understand methods.
These two great guides give you a much greater understanding of the fretboard and how to make it come alive through your OWN applications of these concepts.
Lee Gattenby, Professional Musician and Guitar Teacher, Kenai, Alaska
Authors