HESS Opus 1 CD Review By George Bellas
"Tom has recently released his debut instrumental album entitled Hess Opus 1. The album is Progressive and Neoclassical. Very rich in harmony, interesting odd meters, compositionally well thought out and a lot of nice improvisation put together in some very logical and creative forms with some cool counterpoint I might add! Think Romantic harmony with some modern rhythms and meters. There's some nice clean guitar work as well."
Bravo Tom!
~George Bellas~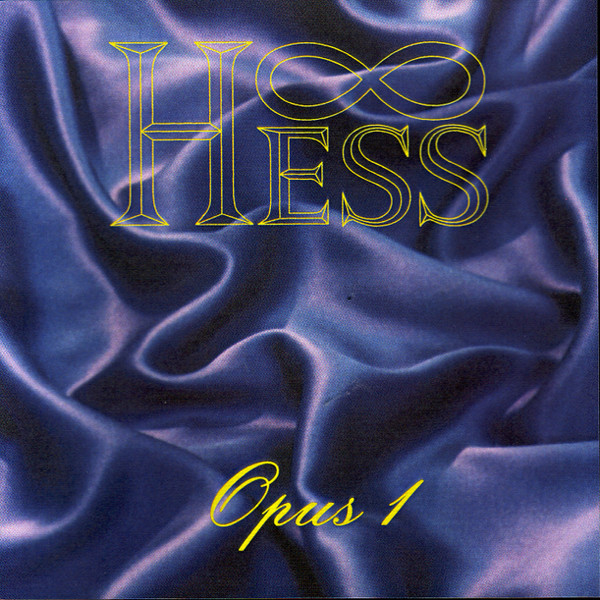 More Opus 1 Reviews:
Hess, a trio of chop-heavy chaps, makes a deadly Neo-Classical drenched launch onto the instrumental guitar scene with their smoking debut, "Opus 1".
Hess consists of Tom Hess and Mike Walsh on guitars, and Scott Hess on drums. Tom Hess also plays keyboards and bass on the CD.
Traces of Yngwie Malmsteen, Dream Theater, and traditional classical composers can be heard as primary influences on the band, and Hess fuses their heavy rock and classical styles in an exciting and well-executed fashion.
Ripping solos and beat bashing grooves are what this CD is about...
Although the boys aren't afraid to bring it down a bit with tunes like "Lydian Speaks", a thoughtful melodic laid back composition. Hess proves themselves as a band to keep on eye on, with this excellent debut release. Looking forward to the next CD!
- Guitar Magazine (USA)

"Opus 1" contains twelve tracks that form a focused, cohesive stretch of music with a high emotional content - you can actually feel the music conveying a story. There are some unconventional moments in the music that don't stray too far from the Neo-progressive model, yet far enough to form an identity that Hess can call their own.
All the requisite Neo-classical influences in the vein of early Vinnie Moore, Tony MacAlpine, and a little touch of a subdued Yngwie J. Malmsteen can be heard. These influences are not copy-cat; rather, imagine someone making their own unique clothing from pre-printed cloth and you'll get an idea of what I'm talking about.
- Rough Edge (USA)

Opus 1 has some great, rocking songs to get you going during those long morning commutes, but it also has a soft side. Overall, a great CD for laying on the couch, with eyes closed and headphones on (or speakers blasting) and recharging the mental batteries. Tom Hess has released a killer debut, and I cannot wait to hear what he comes up with next! Fans of instrumental guitar and of progressive or neoclassical music should definitely buy this one.
- House Of Shred (USA)

Hess skillfully combines the neoclassicism of Yngwie Malmsteen and Jason Becker, and the progressiveness of Dream Theater and George Bellas with the 19'th century Romanticism of composers like Chopin and Brahms. This is easily seen by his stunning yet tasteful use of technical shredding to impassion his music.
- GuitarRock

See more Opus 1 reviews.