HESS Band Opus 1 & 2 CD Reviews
---
This page contains many HESS Opus 1 CD reviews as well as HESS Opus 2 cd reviews. Opus 1 & 2 contain virtuosic instrumental guitar shred created by HESS band members Tom Hess, Scott Hess, Mike Walsh and Mark Carozza.
Read the HESS CD reviews below to learn more about how the music sounds and why you should check it out:

Hess ~ Opus 1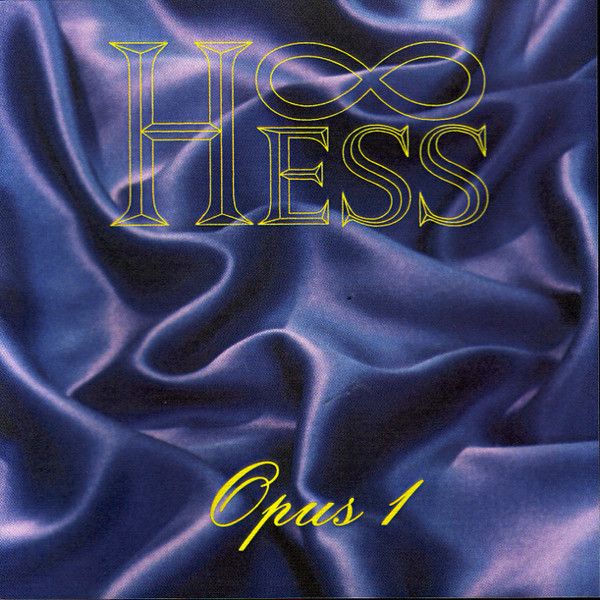 Since the first tones of "Explorations" I have known that his music would appeal to me. Hess' and Walsh's progressive lead guitars, atmospheric interludes, electric-acoustic fragments and a musical portrait of "revitalizing nature" leave no doubts. The heaviest track is turned to be "On The Brink" that is stuffed with progressive riffs by both guitarists. But my favorite composition is the most melodic one - "Lydian Speaks". As far as "Empire" goes, all these furious accelerations and emotional retardations following them act on senses very intensely. As an interesting fact, I can mention that "Queen Of Me" was composed during one day only! This track isn't worse than the rest ones as regards artistic level, and it just goes to show that all Hess' musicians are professionals. Read the entire review.
"Hats off Gentlemen! a genius!" This is how the German composer/pianist Robert Schumann introduced Frederic Chopin, (virtuoso pianist and composer) to Germany in the 1800's, in his music paper. And although I don't claim to be Robert Schumann, or that Tom Hess is simply Chopin reincarnate, I think the saying applies to him too. Check out the full review on this page.
On Opus 1 there are 12 instrumental guitar compositions. This trio features 2 guitarists ; Tom Hess and Mike Walsh. All the songs are composed and produced by Tom Hess. As influences Tom mentions George Bellas, Yngwie Malmsteen, J.S. Bach, J.Becker, M.Friedman, J.Brahms, Dream Theater but especially F.Chopin. Probably now you can imagine which style they play. Yes ; instrumental Neo-classical metal, with a progressive rock touch and mixed with the emotion of 19th Century romanticism. As main influences I personally mention Bellas, Becker, Friedman, Lanvall, Byrd and the well-known classical composers. Read the full Metal Coven review.
The CD showcases the bands virtuoso chops and song writing versatility. All three musicians have total command of their respective instruments and are not afraid to step outside the box with creative composition. Hess has crafted an independent release that takes you on a journey through the intellectual minds of these three gifted musicians. The twelve tracks contained on the CD range in style from Neo-classical to progressive. Tom and Mike fly through intricate passages reminiscent of players like YJM, Marty Friedman, and George Bellas. There are also some nice classical variations thrown in for good measure. All the tracks demonstrate the advanced musicianship and interplay between all three band members. Read the rest of the review.
Tom Hess has a very cool way of writing songs. They often have repeating guitar lines, which is a major plus in the instrumental guitar department. His playing is super clean, no fudged recordings here. As far as the other instruments go there all good, I can't complain at all about them. Everything sounds very tight and well rehearsed. Read the entire Shred Zone review here.
Although the boys aren't afraid to bring it down a bit with tunes like "Lydian Speaks", a thoughtful melodic laid back composition. Hess proves themselves as a band to keep on eye on, with this excellent debut release. Looking forward to the next CD! See the full review.
Hess is mixing different elements into his music: prog-metal, virtuoso instrumental, Neo-classical, ... It gives a very modern sounding CD with very fast licks provided by the two guitar players (Tom Hess and Mike Walsh), mainly based on the discourse between guitars and their harmonization, with also wide areas of rest for the melody-addicted listener (Lydian Speaks). Read more on this page.
Very rich in harmony, interesting odd meters, compositionally well thought out and a lot of nice improvisation put together in some very logical and creative forms with some cool counterpoint I might add! Think Romantic harmony with some modern rhythms and meters. Read through the rest of the review.
Opus 1 has some great, rocking songs to get you going during those long morning commutes, but it also has a soft side. Overall, a great CD for laying on the couch, with eyes closed and headphones on (or speakers blasting) and recharging the mental batteries. See the rest of the review on this page.
Oh no, not another Neo-classical guitar album! That was the first thing that crossed my mind when I listened to this "Opus 1" for the first time. But I kept listening and all I can say now is that Tom Hess and Mike Walsh both did a fine job here. Indeed, "Opus" does not feature one, but two guitar virtuosos and it's the contrast between the guitar style of the two of them that makes this album so interesting. See the rest of the review.
Very respected is the production and the guitar layout; both rhythm and lead, to keep this well in hand a great independent release. Chalk up another electoral vote for Illinois and the guitar scene going on there. Here is the entire review.
Hess show adept skills in playing moody pieces with the appropriate light touch as well as the heavier pieces which show off the band's dexterity. No single track really stands out from the others, but rather each piece works within the whole to form a cohesive story. From the aggressive progressive tendencies of "Exploration" to the lyrical "Modes Of Expression," from the dramatic "On The Brink" to the soothing lullaby of "Palette Of Shades," Hess creates a vibrant range of songs. Here is the full review.
His compositions are beautifully crafted and the melodies just flow with thrilling passion and inspiration. Hess' CD "Opus 1" is exquisite. 'Exploration' is a heavy pounding Neo-classical piece ala Vinnie Moore as is the excellent 'Homage' and 'Golden Colloseum' both of which thrive with melody and passion, whilst showing edges of Becker and Marty Friedman's Cacophony is 'Empire' which is a fast instrumental piece is totally captivating. See the whole review on this page.
Twelve well-crafted tunes with a progressive/classical flavor showcasing the impeccable guitar-work of both Tom Hess and Mike Walsh without turning the songs into stale guitar workouts with no substance. Check out the entire review by reading this page.
The era of neo-classical guitar acrobatics never died and this CD, featuring 12 instrumental guitar focused tracks is all the proof anyone needs. Read more here.
A compliment to American's Guitars rock history. A true Instrumental super group of three musicians have come together here and have created a wonderfully detailed, some times quite complicated, but always entertaining album of intelligent Instrumental. All fans of pure and Virtuous Instrumental Guitars and especially those who are into JASON BECKER and GEORGE BELLAS can not miss this record, right ?!! Get this CD a.s.a.p.!!! Check out the review here.
The contrasting moods and styles which the band are capable of delivering are brought to light in 'Phoenix Rising' which, after a hard hitting opening, melts away into a lighter piano section where a hazy relaxed guitar sound comes across perfectly. For those who enjoy the harder and more raucous approach, 'Through Space and Time' is bound to please. Read the rest of the review on this page.

Hess ~ Opus 2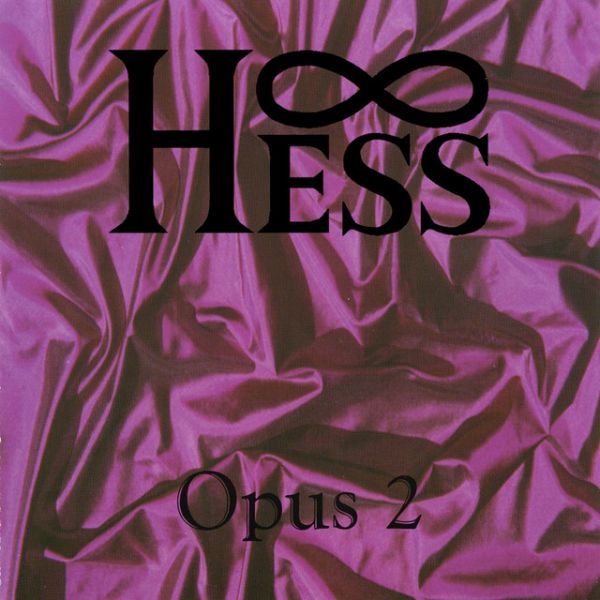 It's enough to play a single "Nexuses" to be convinced how enormous stratums of emotions are included in Hess' music and how expressive could be duet's guitar solos. Neoclassical tradition is preserved by such compositions like "Kingdoms" and my favorite "Through The Trials". A strong feeling of melancholy comes through in ("The Cynic, The Sad, And The Fallen") and romanticism ("What Could Have Been... And What Is Not..."). The latter one reminds me of Jason Becker's "Perpetual Burn". Moreover, I should write that "Opus 2" is of so-called brace structure, and it means that the first and the last track include the same leitmotiv. Read the rest of the Opus 2 review here.
Drawing upon influential aspects of Symphony X, Malmsteen and Dream Theater with Steve Vai to Joe Satriani melodic twists Hess musically charters to places few bands within Progressive/Neo-Classical metal dare to explore. Opus 2 is a technical yet highly complex release utilizing classical ambiance to modern day speedy fretboard imagination. Six string masterminds Tom Hess and Mike Walsh web their thought provoking mastery on tracks Nexuses, Behold and Beyond The Brink. Read more.
The ten songs that comprise Opus 2 are more dialogue than anything else, conversations between the guitars of Tom Hess and musical partner Mike Walsh. Nexuses opens the CD with a jolt, and gives you a pretty good idea that you're in for a fascinating and thrilling ride. The solos start out stately and get blisteringly fast in a hurry. And before you can catch your breath, Kingdoms carries you off on another flurry of guitar lines and driving rhythms. See the entire review here.
Imagine the instrumental sounds of Dream Theater, Symphony X, Jason Becker, George Bellas, Yngwie Malmsteen, The Lord of the Rings movie soundtrack and 19th century classical music. Now imagine a great band with not one, but two guitar virtuosos - each with his own innovative style and tone. This is the concept behind the instrumental outfit led by guitarist Tom Hess and ably backed up by his drummer brother Scott Hess, joint guitar soloist Mike Walsh and bassist Mark Carozza. See more here.
Hess can be described (Tom himself) to be in the league of Batio, MacAlpine and Bellas. Anyone familiar with Vitalij Kuprij's solo efforts as well as Greg Howe's "Ascend" and MacAlpine's "Chromacity" will really dig Tom's style and the music of "Opus 2". The chemistry of these four guys is unique, uncanny as far as the songwriting goes and is a well-oiled machine. Read the full review.
I have not changed my mind, my favorite cuts are those where the instruments are given space to create textures and where acoustic sounds suddenly appear like "The Cynic, The Sad And The Fallen", "What Could Have Been and What Is Not" and the mind-blowing "Beyond the Brink".However, the Yngwie neo-classical style fans will find more than one reason to break down in tears listening to "Kingdoms" and "Through the Trials". A classy instrumental rock record that accomplishes his goal: to surpass his predecessor. Read the rest of this review.
This triumphant guitar CD is packed with ten instrumental masterpieces of guitar magic. Let's take a look at some of the highlight tracks from the CD. 'Nexuses' opens the CD with intense guitar shredding. Hess sucks the life right out of you and won't even let you stop to catch your breath. I found the solos/harmonies to be very intriguing and I'm sure you'll feel the same. Beware of the haunting arpeggios! Read more of Shreddzone's review.
Essentially this album is a must have for all lovers of guitar oriented music. 'Opus 2' is a worthy successor to the band's debut release, and it seems they are already working on 'Opus 3'. Based on current form I am eagerly looking forward to see how the band will move forward from the strong start they have already made. Check them out, or miss out! See the rest of the review here.
If you are looking for a new dose of classically influenced (and perhaps even Spanish guitar influenced) instrumental metal then look no further than Hess's second opus, Opus 2. This is a fabulous album, demonstrating some beautiful guitar playing, whether in speed mode ("Nexuses," "Kingdoms") or in a more lyrical and light mode ("What Could Have Been…And What Is Not," "Beyond The Brink"), where in both I hear a hint of a Steve Howe influence (especially in the first) in some of the fluid lines Mike Walsh, or a track with a little of both (the monster highlight track "The Cynic, The Sad, and The Fallen"). Hess are comprised of the twin lead guitars of Tom Hess and Mike Walsh, bass of Mark Carozza, and drums and percussion of Scott Hess. Proof that this was intended to be a guitar centric album – and it is – comes in the liner notes, where who's playing when is carefully documented. Check out the full review on this page.
Each member of Hess is a true virtuoso in their own right which enables the band to develop musical ideas to the highest echelon. Melodic sensibilities are showcased on all 10 tracks with an intertwining of sheer musical bravado and unique vision. Opus 2 is an intense, melodic mix of intelligent, complex music that is never pretentious. Every note of every composition is placed in exactly the right place, no excessive guitar / drum wanking here, just perfectly constructed songs that take the listener to a unique destination. All tracks feature exceptional musicianship delivered with passion and sensitivity. For all you tone connoisseurs, the entire CD is chock full of superbly crafted musical tones in a nicely produced very good sounding package. Read more.
Opus 2, the long awaited follow-up to Hess's highly acclaimed Opus 1 is finally here. Opus 2 features a slightly altered line-up with Scott Hess taking over the drum throne and Mark Carozza handling bass duties. As with Opus 1, Hess features both Tom Hess and Mike Walsh playing guitar. Both are indisputable electric guitar virtuosos with a style and tone all of their own.
'Hess' is also a very well educated band, so it would seem, they have 6 music degrees between them! They play progressive, instrumental, neo-classical metal/shred, with lots of melody, emotion, and excellent backing musicians and orchestrations. Hess's influences vary from Baroque and Romantic composers like Bach and Chopin to neo-classical shredders such as Yngwie Malmsteen, Jason Becker and Marty Friedman, to the progressive metal giants known as Dream Theater. See the rest of the review here.
What I really enjoy about Hess' songs, is the fact that the music comes first, performance is a side benefit to the bands intricate writing style, which is primarily based around classical music, something that has surely been done before, but Hess has found not only a unique approach to present this style of music, but have the extreme musical competence to execute the many carefully calculated changes, measures and harmonic intervals in a way that is seamless and precise. Read the rest of the Proggnosis review here.