HESS - Opus 2 CD Review By Quintessence
by Wayne Klinger, 4-1-2004
---
The sophomore installment from another Illinois-based guitarist and his brother Scott on drums, Mark Carozza on bass (Berkley grad) and Mike Walsh helping out on more guitars (longtime friend of Tom Hess since college).
Hess can be described (Tom himself) to be in the league of Batio, MacAlpine and Bellas. Anyone familiar with Vitalij Kuprij's solo efforts as well as Greg Howe's "Ascend" and MacAlpine's "Chromacity" will really dig Tom's style and the music of "Opus 2". The chemistry of these four guys is unique, uncanny as far as the songwriting goes and is a well-oiled machine.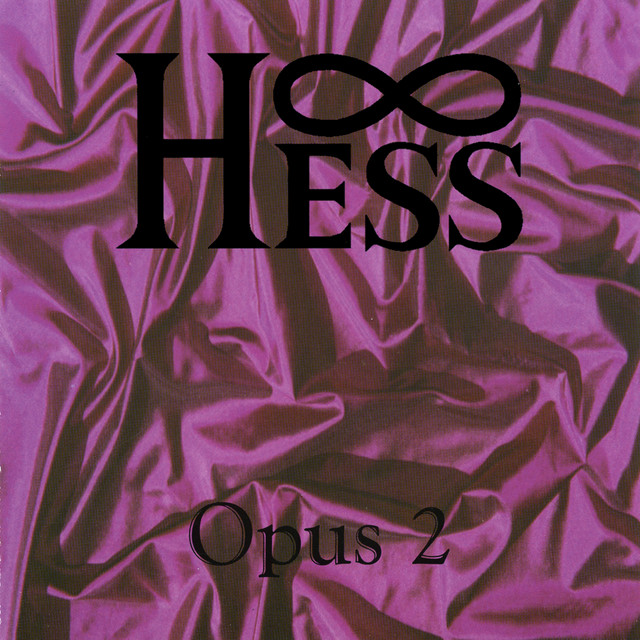 More Opus 2 Reviews:
"Opus 2 by Tom Hess's band, HESS, is quite an achievement. While Tom Hess, in the album's liner notes, talks of the pieces being " autobiographical in their expression of personal thoughts, emotions, ideas, events, regrets and desires…" it's hard not to be in awe of it simply from a technical standpoint. This band can play.

The ten songs that comprise Opus 2 are more dialogue than anything else, conversations between the guitars of Tom Hess and musical partner Mike Walsh. Nexuses opens the CD with a jolt, and gives you a pretty good idea that you're in for a fascinating and thrilling ride. The solos start out stately and get blisteringly fast in a hurry. And before you can catch your breath, Kingdoms carries you off on another flurry of guitar lines and driving rhythms.

And speaking of rhythms, Tom's masterful use of different timings in his compositions is sometimes deliberately jarring, often catching the listener totally off guard. But then, in pieces such as Into The Pinnacle (featuring some incredibly lovely harmony work by Tom and Mike) and The Cynic, The Sad, and The Fallen, he creates marvelous juxtapositions of tone and styles, crunching one moment, lyrically pastoral the next."

- GuitarNoise.com

"Imagine the instrumental sounds of Dream Theater, Symphony X, Jason Becker, George Bellas, Yngwie Malmsteen, The Lord of the Rings movie soundtrack and 19th century classical music. Now imagine a great band with not one, but two guitar virtuosos - each with his own innovative style and tone. This is the concept behind the instrumental outfit led by guitarist Tom Hess and ably backed up by his drummer brother Scott Hess, joint guitar soloist Mike Walsh and bassist Mark Carozza."

- VirtuosityOne.com

"What I really enjoy about Hess' songs, is the fact that the music comes first, performance is a side benefit to the bands intricate writing style, which is primarily based around classical music, something that has surely been done before, but Hess has found not only a unique approach to present this style of music, but have the extreme musical competence to execute the many carefully calculated changes, measures and harmonic intervals in a way that is seamless and precise. Not since last years CD by Australia's Chris Brooks have I heard a neo-classical based instrumental CD that is every bit as balanced compositionally as it is proficiently played."

- Proggnosis.com
See more Opus 2 reviews.