HESS Opus 1 CD Review By Guitar Magazine (USA)
---
Hess, a trio of chop-heavy chaps, makes a deadly Neo-Classical drenched launch onto the instrumental guitar scene with their smoking debut, "Opus 1".
Hess consists of Tom Hess and Mike Walsh on guitars, and Scott Hess on drums. Tom Hess also plays keyboards and bass on the CD.
Traces of Yngwie Malmsteen, Dream Theater, and traditional classical composers can be heard as primary influences on the band, and Hess fuses their heavy rock and classical styles in an exciting and well-executed fashion.
Ripping solos and beat bashing grooves are what this CD is about...
Although the boys aren't afraid to bring it down a bit with tunes like "Lydian Speaks", a thoughtful melodic laid back composition. Hess proves themselves as a band to keep on eye on, with this excellent debut release. Looking forward to the next CD!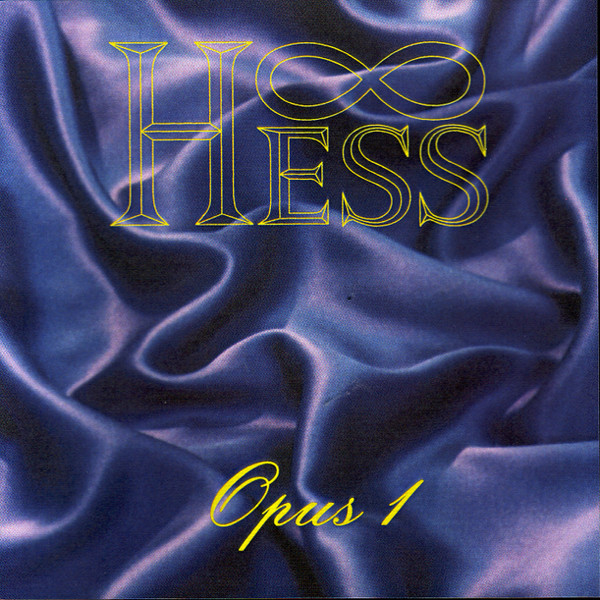 More Opus 1 Reviews:
In brief, we have there a very diverse CD, with very fast players, and some very good songs with a strong Malmsteen influence on the playing and a more eclectic influence on the music (no doubt, those players must like Dream Theater and prog-metal bands). Do not hesitate to go to their site, contact them and listen to mp3 in the mp3 section."
- Guitar Heroes (France)
"Tom Hess has recently released his debut instrumental album entitled Hess Opus 1. The album is Progressive and Neoclassical. Very rich in harmony, interesting odd meters, compositionally well thought out and a lot of nice improvisation put together in some very logical and creative forms with some cool counterpoint I might add! Think Romantic harmony with some modern rhythms and meters. There's some nice clean guitar work as well."
Bravo Tom Hess!
- George Bellas
Opus 1 has some great, rocking songs to get you going during those long morning commutes, but it also has a soft side. Overall, a great CD for laying on the couch, with eyes closed and headphones on (or speakers blasting) and recharging the mental batteries. Tom Hess has released a killer debut, and I cannot wait to hear what he comes up with next! Fans of instrumental guitar and of progressive or neoclassical music should definitely buy this one.
- House Of Shred (USA)
A lot of serious guitarists out of Illinois--Dave Uhrich and Tom Kopyto to just name 2 of the last few years with Kopyto being the newest 7-string phenom. A 3-piece of 2 Hess brothers; Tom on guitar and Scott on drums,and Mike Walsh on guitars as well putting forth this 12-track gem of over an hour's worth of neoclassical,progressive release with some avid romanticism. Well received by George Bellas himself,the trio are influenced by him, Malmsteen and Jason Becker. I agree to a certain extent with my prognosis as Friedman, Yngwie and Dream Theater. Either way you slice it,there's plenty of execution and ideas of their own of keeping this fresh and not another rehashed "run-of-the-mill" release. Very respected is the production and the guitar layout; both rhythm and lead, to keep this well in hand a great independent release. Chalk up another electoral vote for Illinois and the guitar scene going on there.
- Ballbuster Magazine (USA)
See more Opus 1 reviews.