HESS Opus 1 CD Review By Metal Storm (USA)
by Nate Dressel, April 2, 2001
---
The era of neo-classical guitar acrobatics never died and this CD, featuring 12 instrumental guitar focused tracks is all the proof anyone needs.
The guitar tones are mostly distorted while utilizing balanced contrasts and progressive dynamics to give a multi-dimensional aura to the song writing.
The playing is technical perfection incarnate like most neo-classical releases, however, unlike a lot of virtuoso releases, this doesn1t sound like it was played by a robot.
Ultimately, Tom Hess and Mike Walsh have created a guitar orientated masterpiece that is almost scary. Fans of Yngwie Malmsteen, Jason Becker, Dream Theater and progressive music in general need to hear this.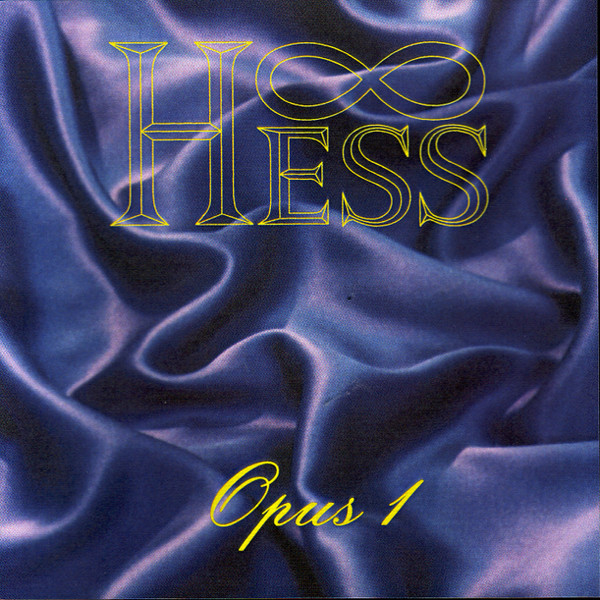 More Opus 1 Reviews:
Hess is one of the finest rock Instrumental bands I've ever heard. I am pretty sure this CD will end up high on the yearly album charts. This is a fantastic Instrumental-album that every guitar fan should have in their collection. I can't find the right words to describe this fabulous CD other than a "classic guitar release".
The three musicians are ultra professional and remind me of the sound of the 80's to 90's. Together they have made a wonderful and pure instrumental guitar record that will easily find it's way to anyone that adores guitarists/bands like MARTY FRIEDMAN, YNGWIE J. MALMSTEEN and DREAM THEATER...
The production of Tom Hess is really massive and huge !!! I really love this production...And I don't have anything further to add about this record other than to say that this HESS record will be one of the top albums of 2002 !!! It's hard to pick favorites, because all 12 songs are favorite tracks of mine. The band is currently playing at Clubs along American in promotion of independent "Opus 1" CD, a impressive self-made disc that is more than the soundtrack to a Virtuoso Guitar party.
- Brazil Connection Promotions

Hess plays neo-classical fusion instrumentals that touch on orchestrated sounds and progressive metal as well. If that last sentence made you think of the late '80s Neo-classical fusion rage you wouldn't be too far off the mark. If I didn't know any better I would have thought that "Opus 1" was an all-but-forgotten gem from that era.

"Opus 1" contains twelve tracks that form a focused, cohesive stretch of music with a high emotional content - you can actually feel the music conveying a story. There are some unconventional moments in the music that don't stray too far from the Neo-progressive model, yet far enough to form an identity that Hess can call their own.
- Rough Edge (USA)

Opus 1 has some great, rocking songs to get you going during those long morning commutes, but it also has a soft side. Overall, a great CD for laying on the couch, with eyes closed and headphones on (or speakers blasting) and recharging the mental batteries. Tom Hess has released a killer debut, and I cannot wait to hear what he comes up with next! Fans of instrumental guitar and of progressive or neoclassical music should definitely buy this one.
- House Of Shred (USA)
See more Opus 1 reviews.