HESS Opus 1 CD Review By Guitar Mania (Canada)
by Mike Sandomirsky, 12/10/2001
---
The first release from the band Hess, titled "Opus 1", is a tour de force guitar extravaganza!

Hess is comprised of Tom Hess - Guitar, Mike Walsh - Guitar, Chris Dowgun - Drums. Since the release of "Opus 1" Chris has left the band and two new members have joined the fold taking Hess into the second stage of its evolution. The two new members are Mark Carozza - Bass and Scott Hess - Drums.

The CD showcases the bands virtuoso chops and song writing versatility. All three musicians have total command of their respective instruments and are not afraid to step outside the box with creative composition. Hess has crafted an independent release that takes you on a journey through the intellectual minds of these three gifted musicians. The twelve tracks contained on the CD range in style from Neo-classical to progressive. Tom and Mike fly through intricate passages reminiscent of players like YJM, Marty Friedman, and George Bellas. There are also some nice classical variations thrown in for good measure. All the tracks demonstrate the advanced musicianship and interplay between all three band members.

Highlights include the tracks, 'Through Space & Time' and 'Exploration'. 'Through Space & Time' is a progressive song that intertwines elements of jazz with some totally cool odd meter interplay. 'Exploration', the CD's opening track, really showcases what Hess is all about. Taking the listener through a smorgasbord journey of prog, fusion and Neo-classical variations.

What really sets this CD apart from others in the Neo-classical vein, is the strong song writing and intelligent guitar playing of Tom Hess and Mike Walsh. All fans of instrumental guitar who really enjoy hearing musicians that have total technical control of the instrument and an in-depth vocabulary to back it up, should seek out 'Opus'.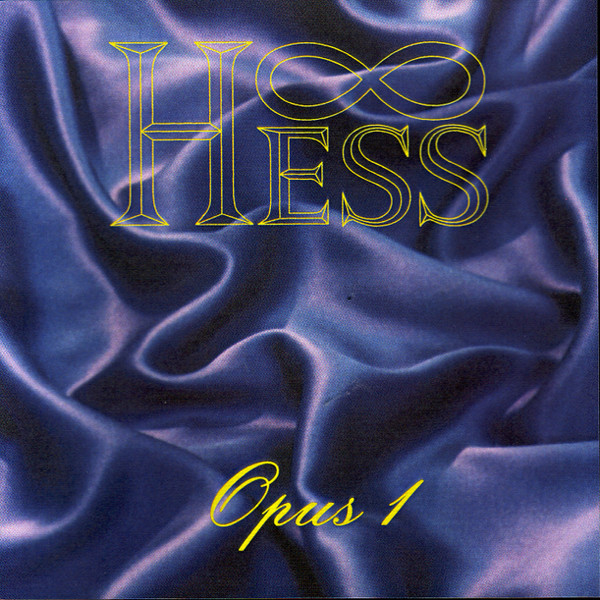 More Opus 1 Reviews:
Hess, a trio of chop-heavy chaps, makes a deadly Neo-Classical drenched launch onto the instrumental guitar scene with their smoking debut, "Opus 1".
Hess consists of Tom Hess and Mike Walsh on guitars, and Scott Hess on drums. Tom Hess also plays keyboards and bass on the CD.
Traces of Yngwie Malmsteen, Dream Theater, and traditional classical composers can be heard as primary influences on the band, and Hess fuses their heavy rock and classical styles in an exciting and well-executed fashion.
Ripping solos and beat bashing grooves are what this CD is about...
Although the boys aren't afraid to bring it down a bit with tunes like "Lydian Speaks", a thoughtful melodic laid back composition. Hess proves themselves as a band to keep on eye on, with this excellent debut release. Looking forward to the next CD!
- Guitar Magazine (USA)

Hess plays neo-classical fusion instrumentals that touch on orchestrated sounds and progressive metal as well. If that last sentence made you think of the late '80s Neo-classical fusion rage you wouldn't be too far off the mark. If I didn't know any better I would have thought that "Opus 1" was an all-but-forgotten gem from that era.

"Opus 1" contains twelve tracks that form a focused, cohesive stretch of music with a high emotional content - you can actually feel the music conveying a story. There are some unconventional moments in the music that don't stray too far from the Neo-progressive model, yet far enough to form an identity that Hess can call their own.
- Rough Edge (USA)

Opus 1 has some great, rocking songs to get you going during those long morning commutes, but it also has a soft side. Overall, a great CD for laying on the couch, with eyes closed and headphones on (or speakers blasting) and recharging the mental batteries. Tom Hess has released a killer debut, and I cannot wait to hear what he comes up with next! Fans of instrumental guitar and of progressive or neoclassical music should definitely buy this one.
- House Of Shred (USA)

See more Opus 1 reviews.