HESS Opus 1 CD Review By Music Korner (USA)
by Geoff Melton
---
Fans of guitar driven instrumentals will find plenty to please on Opus 1, the debut from the Illinois based Hess.
Twelve well-crafted tunes with a progressive/classical flavor showcasing the impeccable guitar-work of both Tom Hess and Mike Walsh without turning the songs into stale guitar workouts with no substance.
A superb disc that would fit perfectly among anything in the Shrapnel catalogue.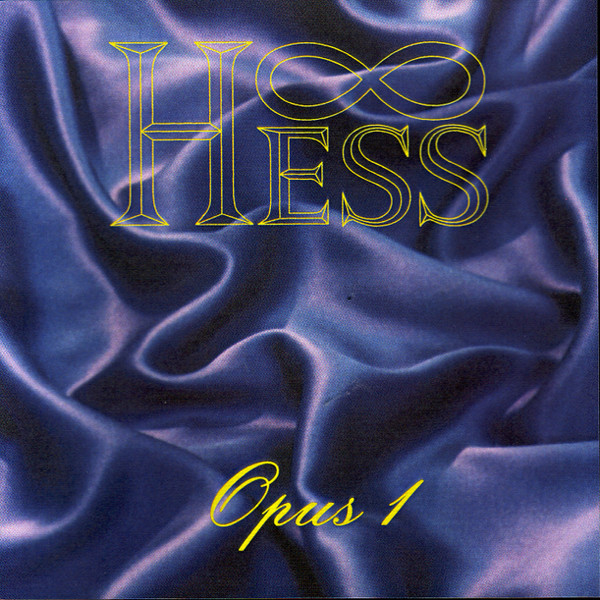 More Opus 1 Reviews:
Hess, a trio of chop-heavy chaps, makes a deadly Neo-Classical drenched launch onto the instrumental guitar scene with their smoking debut, "Opus 1".
Hess consists of Tom Hess and Mike Walsh on guitars, and Scott Hess on drums. Tom Hess also plays keyboards and bass on the CD.
Traces of Yngwie Malmsteen, Dream Theater, and traditional classical composers can be heard as primary influences on the band, and Hess fuses their heavy rock and classical styles in an exciting and well-executed fashion.
Ripping solos and beat bashing grooves are what this CD is about...
Although the boys aren't afraid to bring it down a bit with tunes like "Lydian Speaks", a thoughtful melodic laid back composition. Hess proves themselves as a band to keep on eye on, with this excellent debut release. Looking forward to the next CD!
- Guitar Magazine (USA)
The production of Tom Hess is really massive and huge !!! I really love this production...And I don't have anything further to add about this record other than to say that this HESS record will be one of the top albums of 2002 !!! It's hard to pick favorites, because all 12 songs are favorite tracks of mine. The band is currently playing at Clubs along American in promotion of independent "Opus 1" CD, a impressive self-made disc that is more than the soundtrack to a Virtuoso Guitar party.
A compliment to American's Guitars rock history. A true Instrumental super group of three musicians have come together here and have created a wonderfully detailed, some times quite complicated, but always entertaining album of intelligent Instrumental. All fans of pure and Virtuous Instrumental Guitars and especially those who are into JASON BECKER and GEORGE BELLAS can not miss this record, right ?!! Get this CD a.s.a.p. !!!
- Brazil Connection Promotions (Brazil)
A 3-piece of 2 Hess brothers; Tom on guitar and Scott on drums,and Mike Walsh on guitars as well putting forth this 12-track gem of over an hour's worth of neoclassical,progressive release with some avid romanticism.
Well received by George Bellas himself - the trio are influenced by him, Malmsteen and Jason Becker.
I agree to a certain extent with my prognosis as Friedman, Yngwie and Dream Theater. Either way you slice it, there's plenty of execution and ideas of their own of keeping this fresh and not another rehashed "run-of-the-mill" release.
Very respected is the production and the guitar layout; both rhythm and lead, to keep this well in hand a great independent release. Chalk up another electoral vote for Illinois and the guitar scene going on there.
- Ballbuster Magazine (USA)