Dan Cruzan
---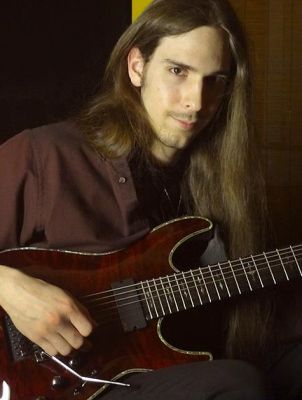 Daniel Cruzan is a guitarist, keyboardist, and composer from Grand Rapids, Michigan.
He started his musical education in the early 2000's with piano lessons, which became the foundation for his knowledge in music theory and songwriting.
In 2005, he became deeply inspired to master electric guitar after listening to many symphonic rock/metal bands such as Nightwish, Trans-Siberian Orchestra, Savatage and Within Temptation.
In early 2013, he started taking guitar lessons from the internationally-acclaimed guitar teacher Tom Hess. Due to Tom's excellent teaching strategy, Daniel made great progress with his technique and songwriting skills.
Daniel is also the guitarist and co-composer for the dark symphonic metal band Aria Flame. Since Aria Flame's first release (A World Of Silence), they have become international performers and their music has received stellar reviews from many different sources.
Daniel continues to write and co-compose for the band, and they plan to release a new album in the coming years.
---
Become a better rock guitarist by taking online electric guitar lessons.