How To Transform Your Guitar Playing Into Totally Awesome, Top-Level Guitar Playing... Even If Your Guitar Playing Is Stuck Right Now
Have you practiced countless hours and still can't play guitar the way you want?
Do you have to fight really hard just to make tiny improvements?

Do you feel like you're playing the same stuff over and over again?

Are you unsure what to learn or what to practice?

Have you taken electric guitar lessons online (or offline), but didn't get the guidance you wanted?

Are you disappointed that you're still not the guitar player you hoped to be?

It's not your fault…

I know how you feel, many guitar players have felt this way. What I found is, everyone (yes, every person) has the potential to become a good guitar player...

I've been where you are...

For years, I felt my guitar playing was stuck in a rut.
Worse, I didn't know how to fix that or even if fixing it was possible. I practiced a lot, but improved at a snail's pace and still couldn't play even close to the way I wanted to.
It was clear that I had absolutely NO natural talent… NONE! Everything was so difficult. I had to fight really hard....
I played the same stuff over and over again. I felt like a broken record. Guitar got boring.
I wasn't even sure what to learn or practice. I had hundreds of licks, knew lots of techniques but I didn't really know what to do with them. I just didn't know how to tie it all together. It felt like I had hundreds of bricks… but was missing the mortar that holds them together… so I couldn't build anything.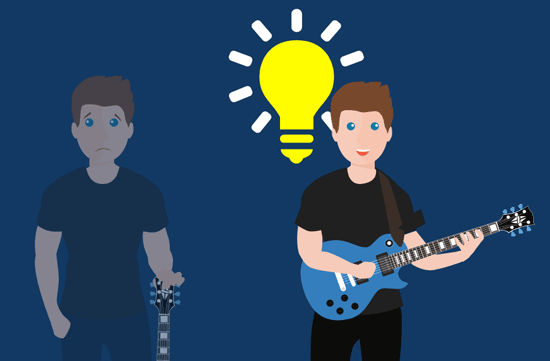 I had many teachers over the years, but there didn't seem to be any real plan to their teaching… I just wasn't getting the help I wanted.

I sucked so bad… and didn't know why. Was it my teacher? Was it me? Was it both? What is my problem? Why did my friends improve twice as fast as I did, while they practice half the time!!
I became so frustrated, so disappointed and so upset to the point of actually being depressed that I seriously considered quitting guitar.
But then, I kept hearing about this guy, Randy, who somehow seemed to take guys with no talent and made them play really freaking awesome.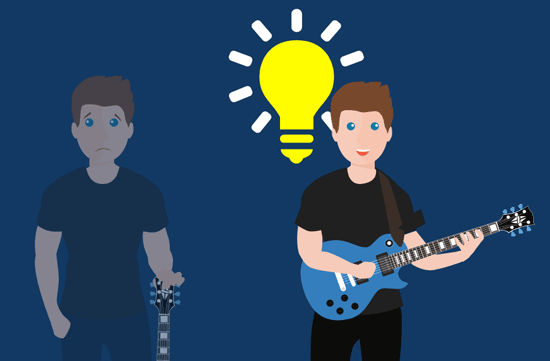 But I still didn't do anything, until one day - I remember it was a Friday night, I met with a friend who had been telling me about his teacher for months. I went to his house that day, he played guitar and my mouth hit the floor!
I asked to borrow his phone (this was before mobile phones were common), and I called his teacher right there to sign up for lessons.
When I got there the following Tuesday, I was blown away and as I quickly began to improve, I remember thinking to myself "Why didn't I do this earlier?"
My guitar playing completely changed. Things started to go through the roof! After 4 months, my picking speed increased from 408 notes per minute to 820 notes per minute. More importantly, it was now clean & accurate.
But it wasn't just my picking that was better, everything was getting better... a lot better.
25 Years Later… I've helped thousands of regular people to become extraordinary guitar players. Here are a few of my champion students.
After all these years of bloodied-nose experience, other guitar teachers asked me to help them improve their guitar teaching.
Today, most of the world's top guitar teachers are trained in the Elite Guitar Teachers Inner Circle – which I founded in 2007. There, they are taught, trained and coached to become the very best guitar teachers on earth.

I don't say this to impress you, I say it to impress upon you that I know how to help people who are really struggling with their guitar playing to bust through every barrier and get their guitar playing to where they want it to be… and beyond.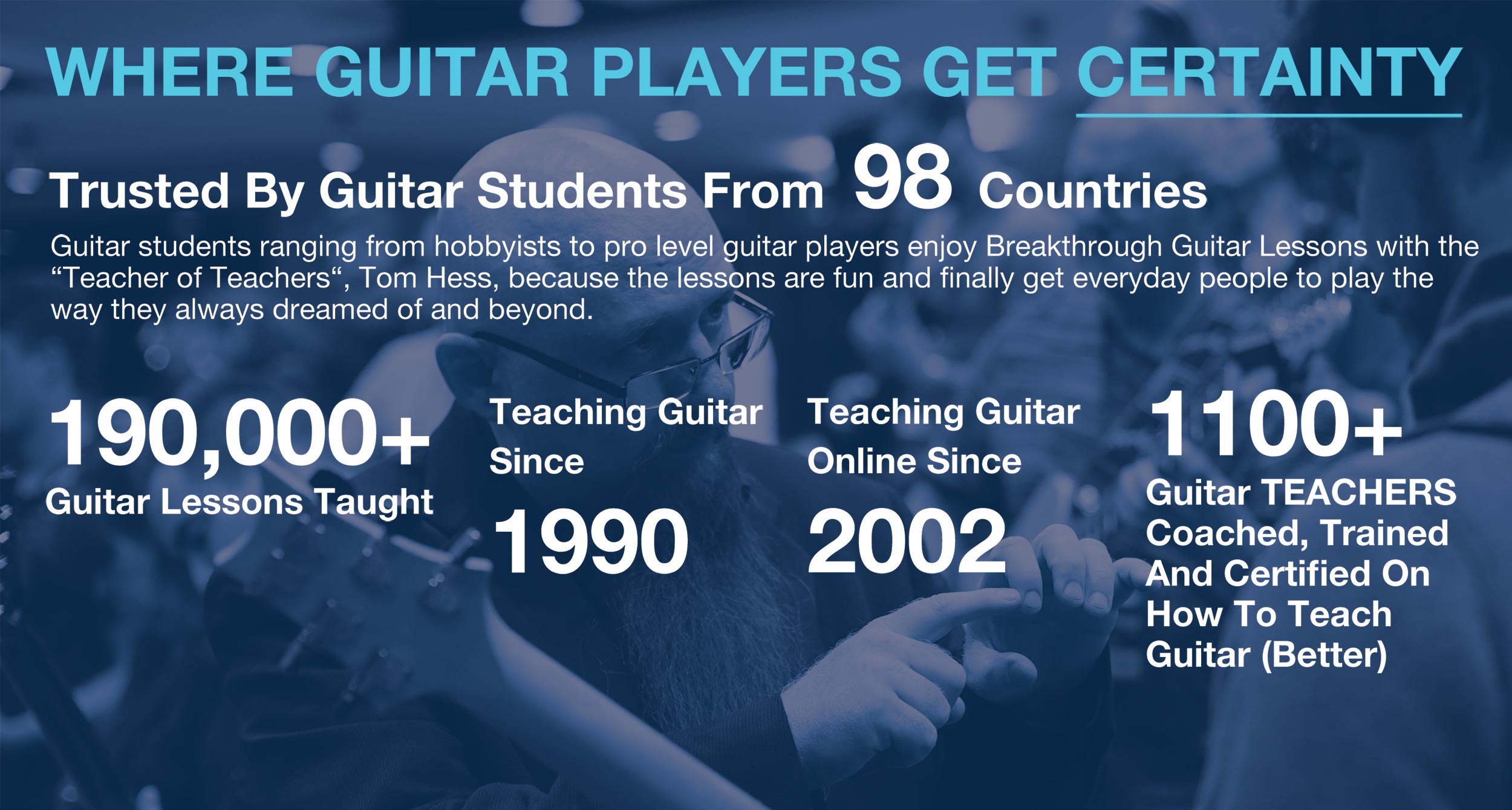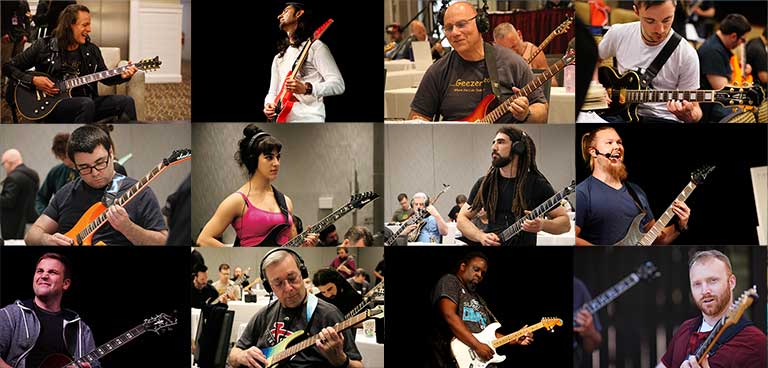 3 Big Mistakes 99% Of Guitar Players Make That Stop Them From Making Big Breakthroughs In Their Guitar Playing, Becoming A Musical Badass & Feeling Great Every Time You Pick Up The Guitar

Mistake #1: Taking lessons from a typical guitar teacher. Most guitar teachers simply are not qualified to teach guitar. They have no training or certifications for teaching guitar (a music degree does not count).
In addition, they don't produce big results for their students. You can only evaluate a teacher by his results. Few teachers can display overwhelming proof of results by showing you the skills of their actual students.

The worst part is they often (unintentionally) cause damage to their students' development. I see this all the time. Their students come to me for help because they've been stuck and want to get on the right track.

Those students often have many bad habits and big holes in their knowledge.

It's a disaster and sad because it doesn't have to be this way.



Mistake #2: Teaching yourself: You just read how much frustration, struggle and even damage typical (and unqualified) guitar teachers can cause you.
These guys teach local or guitar lessons online for a living, you probably don't... so that means the unintended damage, bad habits and problems you may cause yourself may very likely actually be worse.
"Tom Hess taught me 10,000% more in the last 1 and a half years than I had learned in the prior 15 years before that... I'm able to do things now that I thought I'd never be able to do, that were just waaaaaay out of my reach." - Scotty Woodward | Virginia, USA

Mistake #3: Learning guitar from free (or cheap) video guitar lessons online.
These videos are typically created by the same unqualified and uncertified guitar teachers mentioned above... or worse, they are created by people who are not even teachers at all!

Even if those video lessons for guitar were good (which most aren't), you're still basically teaching yourself without a strategy.

How would you know which ones to learn from and which ones to ignore?

Even if you are able to separate the good videos from the bad ones (which is hard for most people to do), you'd only have "pieces" of information. What you need is wisdom, not information.

Pieces of information will not make you the guitar player you want to be... only the right strategy will. A strategy specifically, uniquely and personally designed for you by an actual expert guitar teacher.
Imagine How Much Better Your Guitar Playing Will Become When You Know EXACTLY What TO DO, Exactly How To Practice And Have The Guidance & Roadmap To Get There
I'm going to take you through the exact same proven & personalized process I've created for hundreds of guitar players to transform them from ordinary to extraordinary players...
I don't just teach you what to do. I guide you and hold your hand through the entire process to make each step easy for you.
"The online guitar lessons with Tom Hess are fantastic! I can now play things that I would never have dreamed I would be able to play when I started - and I'm hungry for more! :)" Tommaso Zillio | Canada
The Most Powerful Guitar Lessons Online
· Personal · Coaching · Training ·

Mentoring ·

What Makes These Online Guitar Lessons Different? …

You Don't Simply Get "Lessons", You Get Real Guitar Playing BREAKTHROUGHS!


Unlike other guitar lessons online, you won't get cookie-cutter lessons.

These online guitar lessons are customized for:
You
who you are
what your goals are
what you need
what your challenges are
what your strengths are
what your weaknesses are
what your learning styles are
what your experience is,
what your frustrations are,
what you are struggling with,
what you are already good at
… and who you want to become.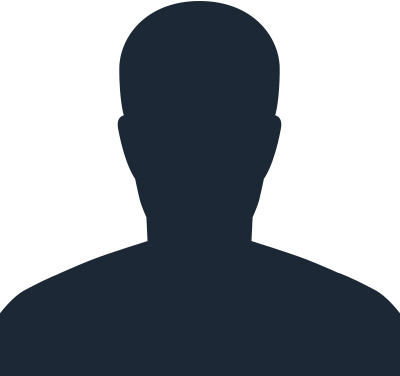 These Lessons REALLY Work For You, Here's How:
| | |
| --- | --- |
| 1 | I get to know you (on the next page, you'll answer some questions for me). |
| 2 | I create a complete strategy to ensure we reach all your specific guitar playing goals. |
3

You get your guitar lessons custom made for you.

4

We communicate together in the following ways: my online forum, feedback on

your playing, email and through occasional bonus live video training sessions.
Here's how it works in detail >>
"Tom Hess is, in my opinion, the best guitar teacher on the planet. It wouldn't be anyone else out there that can train you like he can." - Simon Candy | Melbourne, Australia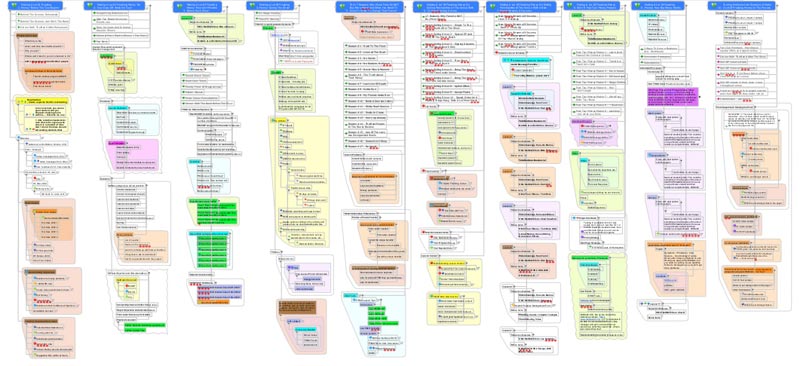 A Perfect Fit Because It's Custom Made For You
You Become A Part Of THE Global Community Of Guitar Players

How is our community different from all the others you may have seen?
You'll feel welcomed, accepted, respected and like you belong. It's like a family… a brotherhood of like-minded musicians sharing the same passions and being on parallel life and music journeys.

QUOTE (Robert Morgan @ Jul 11, 08:58 PM)

Thank for the warm welcome everyone! I will say that I'm a member a a few other forums and I've never seen such positivity and general warmth from an online community. Looking forward to getting to know more of you and developing my skills!
QUOTE (Maurice Richard @ Jul 12, 07:52 PM)

100% correct. No better forum on the planet. I have been a member of many forum and communities as well and nothing comes close to this.
QUOTE (Vishaal Kapoor @ Aug 17, 09:12 PM)

The forum is beyond words. I mean, I ask a question and I get 20 responses or 10 responses from very helpful people. Everybody is trying to help there. Nobody is criticizing like anybody. Everybody is just so helpful. It's like having 20 Tom Hesses. It's like, you know... 20 mentors, 20 people… more than that actually. So I think the forum is awesome for that. Not only because of the information available there, but just because of the people willing to help.


You'll find the level of support, camaraderie and connection between members to be incredibly strong.
How strong? Well, we've had members actually form long-term romantic relationships (yes, we have awesome female guitar players here too)!


See More Reviews About My Online Guitar Lessons. Watch My Students Play.
The fastest way for you to get from where you are now to where you want your guitar playing to be is to join these guitar players and do what they have done ... start your online guitar lessons today.
Play Guitar The Way You've Always Dreamed Of...
Here Is What You Get In Your Breakthrough Guitar Lessons:
Personal online guitar lessons based on a proven & powerful strategy specifically created FOR YOU so that you have the exact blueprint to get where you want to go. Your lessons are a combination of:
video guitar lessons
audio lessons
text lessons
tab lessons
… all easily accessible via your personal student account at my website.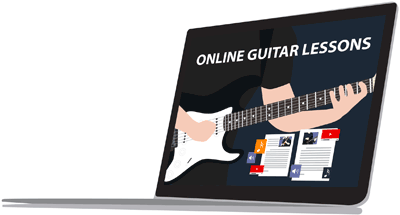 Depending on what you want to learn, I will teach you how to:

Master your guitar speed – actually you should expect to at least double your speed AND make it perfectly clean & accurate.
If playing guitar fast is your goal, I will help you join the ranks of the prestigious 1,000-Notes-Per-Minute Champion Speed Club that so many of my students have earned their way into.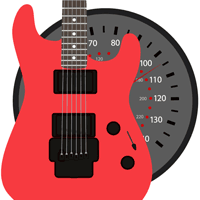 Master your picking so that you start sounding like a pro.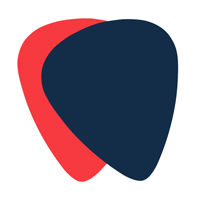 Master the dexterity, speed & accuracy in your fretting hand. You will be able to reliably and consistently play all the hard licks, riffs and chords on guitar that you want.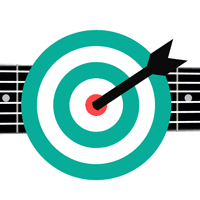 Master your guitar soloing and become more creative. You learn to play and create awesome solos!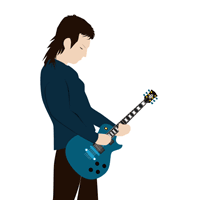 Master your guitar improvisation skills and effortlessly impress your friends, jam with other talented musicians, join a better band and have a lot more fun with your guitar playing.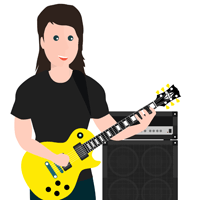 Learn & master songwriting so that it becomes easy to create songs you love and can feel proud of! You'll learn secrets that professional songwriters use to write great songs fast!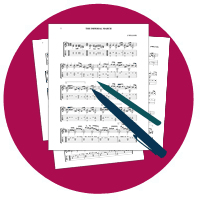 Master your rhythm guitar playing. I'll teach you to make it super tight and more expressive.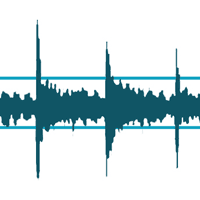 Master ear training so that you learn all aspects of guitar playing faster and stop making mistakes when you play & improvise.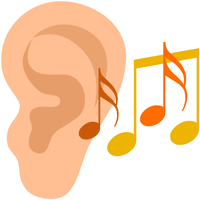 Master music theory even if you've struggled to understand and apply music theory in the past. It's absolutely critical that you learn and master theory so that you vastly (and quickly) improve your guitar soloing, phrasing, improvisation, songwriting, aural skills and actually understand how music works!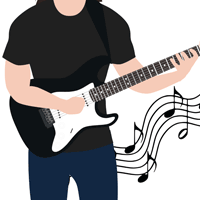 If you take guitar lessons with other teachers, very little is documented. Since humans only remember 20% of what they see & hear, 80% is wasted. You can pay them again to learn the same lesson again, but that's a big waste of time and money.
You don't ever have to worry about forgetting anything I teach you because your online electric guitar lessons are fully documented. You can always refer back to any lesson at zero cost to you – forever.


Guitar Skill Application Training Lessons® - You get critically important training on how to apply everything you learn(ed) on guitar. Until and unless you are actually able to use what you know,
it's all useless!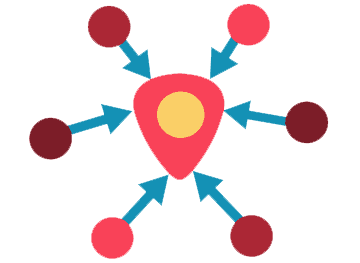 Guitar Skill Integration Training Lessons® - Learn how to integrate your guitar skills together so that you can fluently, effortlessly and quickly play whatever you want. Integration is one of the four pillars to becoming a good guitar player. Without it, you remain stuck in a rut.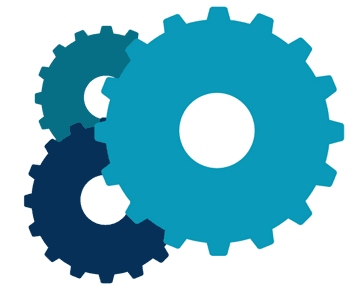 You get my personal feedback on your guitar playing so that you know exactly what to work on next, and I can further customize your next lessons. I also tell you how to fix any problems that I see and hear in your technique.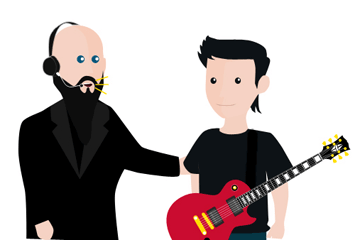 You give me YOUR feedback about every lesson to make 100% sure you and I are always on target with our online guitar lesson strategy.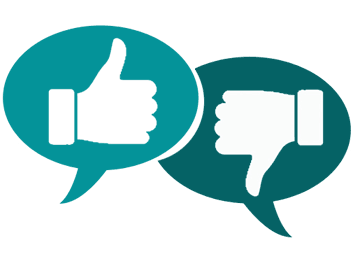 You have the opportunity to get live 1-1 video feedback on your guitar playing from a top expert guitar trainer (Platinum level only) so that you always know exactly what to do and how to do it.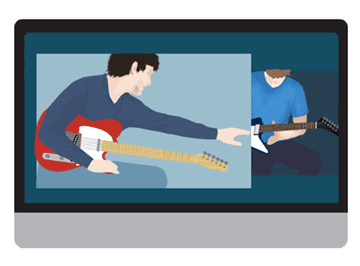 Weekly live video training classes where you get LIVE training (plus, the recordings) that will make you a better guitar player every single time.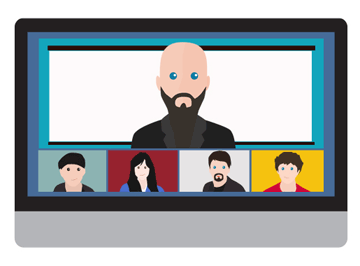 Live video guitar practice sessions with Tom Hess, top guitar teachers and other students just like you from all over the world. These are designed to give you a breakthrough in your guitar playing in every single session.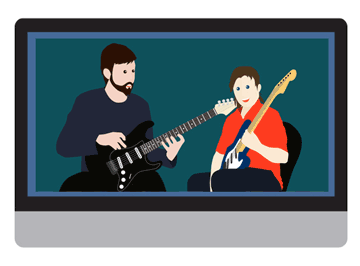 You become a part of the global community of guitar players. Here, you get massive 24/7 support. You won't be just a number. You'll make great friends, connect with me personally, join in on musical collaborations and experience big (musical) life changes.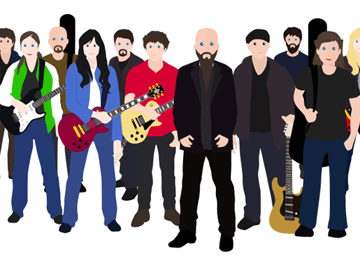 Mountains of motivation... If you're looking for inspiration and motivation to learn and play guitar even more, you've come to the right place! As a part of our online community, you'll be surrounded by highly motivated people… their enthusiasm will rub off on you!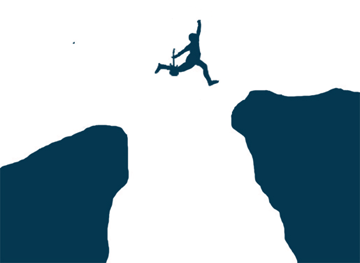 You get more than a guitar teacher, you get a coach, a trainer, a mentor and hand holding through the entire process to make each step easy for you.
In your guitar lessons online, you get the knowledge, skills, motivation, confidence, and guidance you need to learn to reach your goals quickly.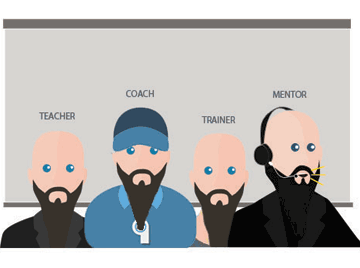 You Also Get:
The one drill that will melt away tension in your shoulders, arms, elbow, wrists, hands and fingers. This allows you to build guitar speed more easily and helps you avoid injury.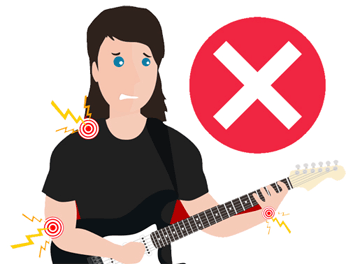 The secret to fast and accurate guitar playing that pro guitar players rely on when they are nervous (in the studio, on stage, etc.).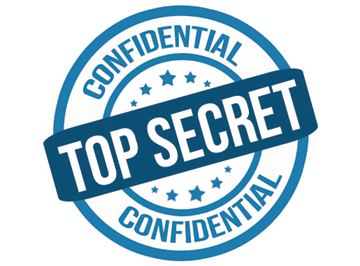 The one tip from a famous Hollywood filmmaker that can immediately make your guitar solos, phrasing, improvisation and songwriting more dramatic, expressive and original.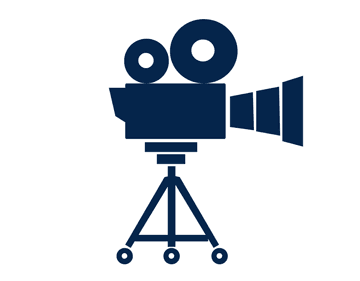 You gain the freedom to:
learn from anywhere in the world
any time of the day or night
without traveling to and from lessons
without being on a rigid lesson appointment schedule
… and without ever leaving your home.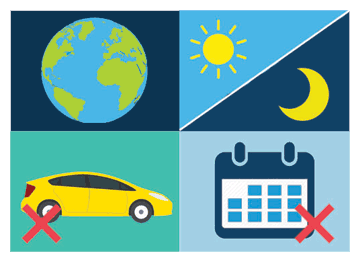 Improve your guitar playing every single time you pick up your guitar – my Guitar Practice Mastery® system helps you do that.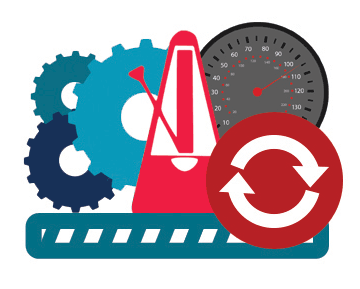 Finally get all the missing pieces you need to put it all together. You no longer get frustrated trying to figure it all out on your own.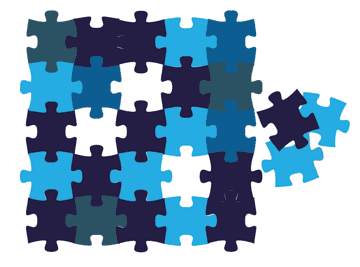 You get RESULTS, RESULTS, RESULTS!!!

We are going to do whatever it takes to break down every obstacle, overcome any challenge and bust through any wall standing between where you are now and where you want to be... a total guitar playing champion!
"There's no feeling in the world like being an awesome player, playing anything you want and being admired by people who hear you play."
BONUSES
Plus, You Get Killer Bonuses... How Many? Not One, Not Two, Not Three... Try SIXTY-FOUR!
But it's not the quantity that makes this offer insane... it's the unparalleled QUALITY that makes guitar players willing to crawl across broken glass on their bare naked knees to get these must have bonuses so powerful they should be illegal!
You choose one of these awesome bonuses with every lesson: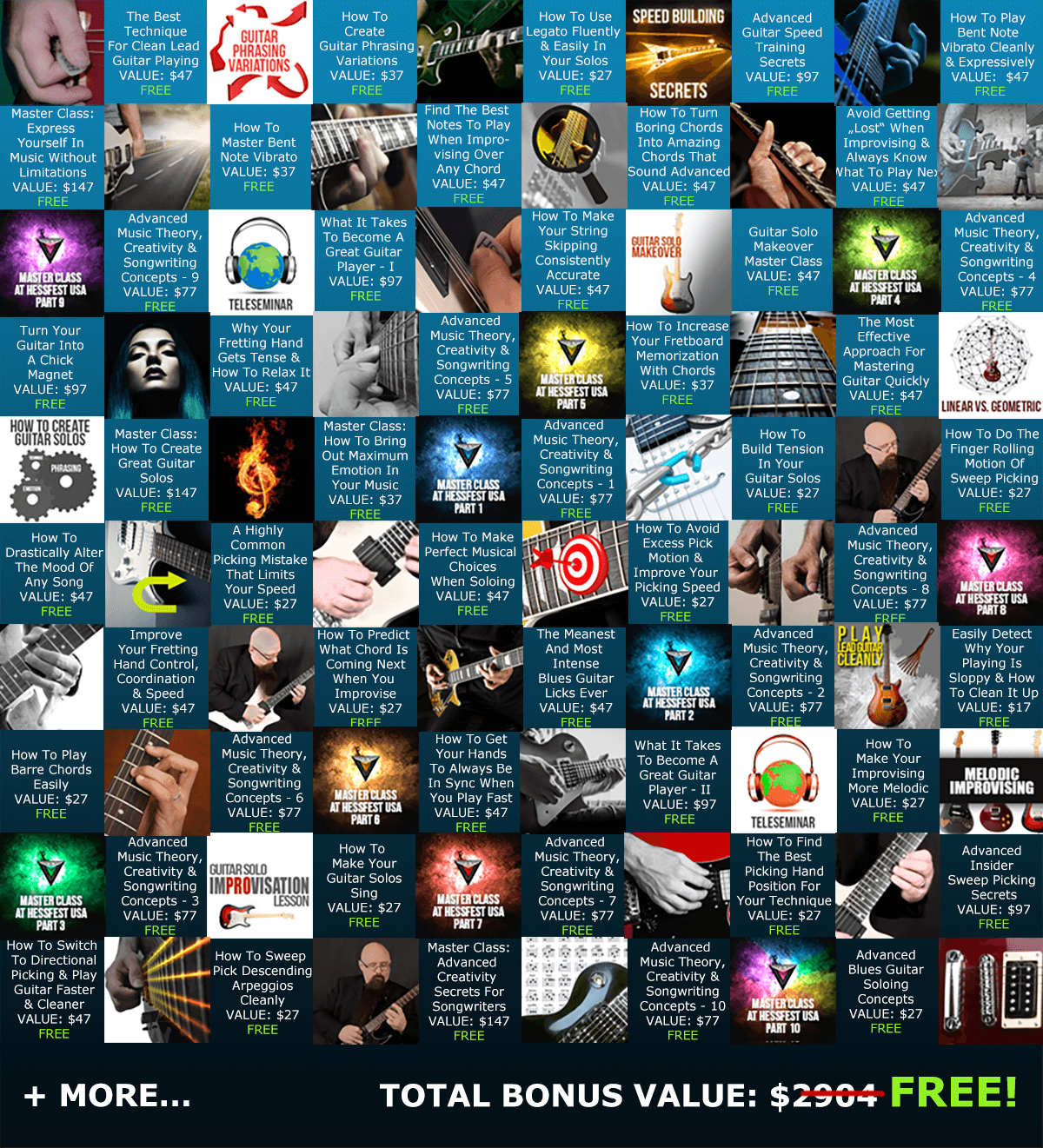 See More Reviews About My Breakthrough Guitar Lessons Online. Watch Videos And Listen To Songs Of My Students Playing.
Put an end to the wishing... the doubting... the un-acted upon dreams. Truth is, you don't have to be stuck in a rut anymore, you can be the awesome guitarist others look up to.
Put an end to the wishing... the doubting... the un-acted upon dreams. Truth is, you don't have to be stuck in a rut anymore, you can be the awesome guitarist others look up to.
Here is what you need to do right now:
| | |
| --- | --- |
| 1 | Scroll down and click on the big yellow button below. |
| 2 | On the next page, tell me about yourself, your musical skills, knowledge, strengths, weaknesses, frustrations, background and guitar playing goals - so that I can build the perfect guitar lesson strategy specifically and uniquely for you. This ensures you advance your guitar playing fast! |
| 3 | Do it right now. |

P.S. Get up to 30% off for a limited time only. You'll see all lesson options & pricing after filling the evaluation form.
Frequently Asked Questions

"What Styles Do You Teach?"
I teach:
- rock guitar lessons
- metal guitar lessons
- progressive styles
- neoclassical & shred
- pop
- indie
- classic rock
- blues styles


"Do You Only Teach Electric Guitar Lessons Online?"
Yes. I teach lessons for electric guitar as well as these topics:
- songwriting
- aural skills
- music theory
- improvisation
- soloing
- phrasing
- etc.
… all lessons are based on electric guitar.


"How Do These Online Guitar Lessons Work?"
Here's how the lessons work.


"Do I Need A Webcam To Learn Guitar Online?"
No, not for the lessons themselves. Here's how the lessons work.
However, if you want to participate in live video training, then you need either a webcam or a smart phone.


"How Big Are Your Online Guitar Lessons?"
Compared to a typical guitar lesson online or offline, about 4-6 times bigger. Your lessons will be large because of the depth we go into each topic. At the same time, they are specifically designed to not overwhelm you with too much.


"Do I Need To Live Or Travel To The USA?"

No. You can take my electric guitar lessons online from anywhere in the world. I have had students from 98 countries around the world.


"I Just Started Playing Guitar A Few Months Ago, Can I Take Your Guitar Lessons Online?"
If you've been playing guitar for less than 6 months, then these lessons are not for you.
Once you've been playing for at least 7 months, you are ready for intermediate guitar lessons and ready to get started learning with me.
I teach intermediate, advanced and virtuoso/pro level guitar lessons.


"How Do I Know If I Need Intermediate Guitar Lessons Or Advanced Guitar Lessons, Which One Do I Choose?"
Based on your answers to the questions in my online guitar lessons evaluation form, I will determine your skill level and know if you need intermediate, advanced or pro-level guitar lessons.


"Can I Take Lessons In More Than One Style, For Example: Progressive Rock Guitar Lessons, Shred Metal Guitar Lessons And Maybe Blues Guitar Lessons Too? How Do I Choose All These Types Of Guitar Lessons?"
Yes, you can take guitar lessons in several different styles at once. When you fill out the online guitar lessons evaluation form, you tell me what specific styles you want to master and I'll build your lessons for those styles.
"How Much Personal Interaction Is There Between You And Me? I'm Kind Of Shy, So I Worry About This."
Yes, there will be personal interaction between us. Here's how:
- through my online forum
- through my feedback on your playing
- through email
- through occasional bonus live video training
sessions.
However, you have nothing to be nervous about. I won't bite, I'm here to help you. :)


"How Much Do Your Online Guitar Lessons Cost?"
That depends on which membership option you choose. Prices range from $77 to $177 per month. You see all lesson options & pricing after filling the evaluation form.


"Can I Cancel At Any Time?"
Yes. You can cancel at any time. A subscription is required, which you can cancel at any time.
Simply log into your student account (or your Paypal account, if you prefer to use Paypal) and follow the simple steps to cancel. If you need any assistance to cancel, you can always reach out to support@tomhess.net to walk you through the simple process.


"Have You Taught Anyone To Become A Pro-Level Guitar Player?"

Yes, many.
Over 100 of my students now play at a professional level. The vast majority of these excellent guitar players started out as just ordinary people.
They weren't gifted with natural talent. Most were nowhere near the advanced guitar playing level when I began teaching them. They were simply normal, average, regular people who followed what I taught, trained and coached them to do. If these guys did it, you can too! Watch them play.
Many of these guys are now among the world's best guitar teachers after being trained by me in the Elite Guitar Teachers Inner Circle.


"I Know You Have Many Pro-level Students, Are Your Breakthrough Online Lessons For Me If I Only Want To Play Guitar As A Hobby And Have No Desire To Play Or Teach Guitar Professionally?"

Absolutely! Our community of students is made up of wide variety of people at various levels, interests, goals, styles, and ages.
Whether you want to play professionally or just for fun, you'll fit right in.


"What Do I Have To Do In Order To Get The Most From Your Breakthrough Online Lessons?"
There are 3 things you can do: 1. Practice your lesson daily. You do not need to practice hours and hours each day. Just work at it daily. 2. Use my online support forum (it's easy and fun to do). 3. Keep an open mind and a positive attitude : )


"Am I Too Old Or Too Young For Your Online Guitar Lessons?"
Whether you are a teenager, in your 80's or anywhere in between, you'll fit right in. Our community of students varies widely in age.
Here is what you need to do right now:
| | |
| --- | --- |
| 1 | Scroll down and click on the big yellow button below. |
| 2 | On the next page, tell me about yourself, your musical skills, knowledge, strengths, weaknesses, frustrations, background and guitar playing goals - so that I can build the perfect guitar lesson strategy specifically and uniquely for you. This ensures you advance your guitar playing fast! |
| 3 | Do it right now. |
By submitting your info, you agree to send it to Tom Hess Music Corporation who will process and use it according to their privacy policy.


P.S. Get up to 30% off for a limited time only. You'll see all lesson options & pricing after filling the evaluation form.
P.P.S. Remember why you wanted to play guitar in the first place? How awesome will it feel when you finally learn to play guitar the way you've always wanted and impress all your friends! Get Started Now.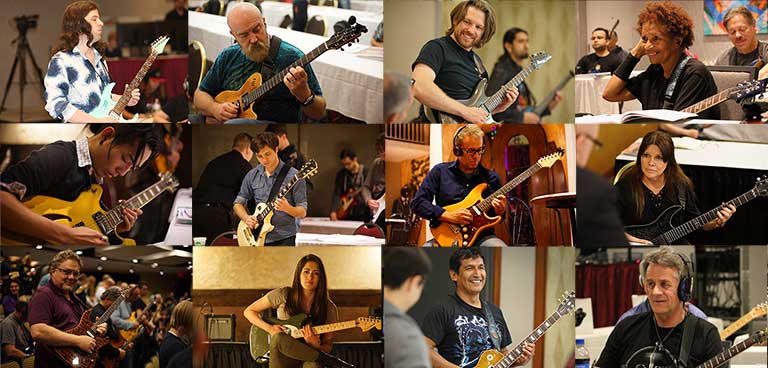 "Our mission is to transform ordinary people into outstanding, world-class, top-level guitar players." - Tom Hess


Tom Hess Music Corporation is the world leader in personalized online guitar lessons, teaching thousands of people (one student at time) from more than 98 countries with unparalleled expertise, success and results.

We have been helping guitar students become great guitar players for more than 25 years.

Our unparalleled success has been built upon our core principle of doing whatever it takes to break down every obstacle, overcome any challenge and bust through any wall standing between where students are and where they want and should be...

Our greatest satisfaction comes from seeing students become greater guitar players than they ever thought possible.