Igor Martynov
---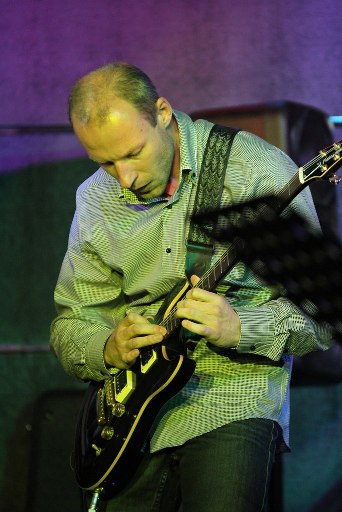 Igor started playing guitar in his first band in 1996. After three years, his band ranked third in the rock fest of his city, taking the audience award and title of 'most melodic group'. For the next five years, Igor played in bands for the genres of rock, heavy metal, folk metal and pop rock. Igor's first solo album was released in 2004 (with all instruments and vocals recorded by himself). Then, in 2006 Igor wrote his second album, which built upon the first album's concept. In 2013, Igor subscribed to correspondence lessons with Tom.
Igor hopes that his music will find a place in people's hearts and make them a little happier.
Recordings Released:

Falling Into Reality
(The Phantom's Scenes
From Moonlight Mysteries)
---
Become a better rock guitarist with online guitar lessons.