Jessa Young
---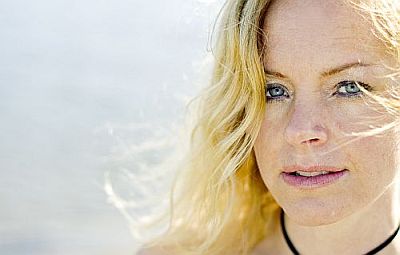 Jessa earned a B.A. in Piano Performance and Vocal Education from Utah State University and studied composition and orchestration at Aspen Music School, a branch of The Julliard School of Music.
Jessa has taught private piano and vocal lessons to individuals of all ages in Colorado's Aspen area since 1999. From fall of 2007 to spring of 2008 Young moved to Seattle, WA to further her career as a recording and performing artist, and taught for MLOW, an organization that teaches the fundamentals of piano to elementary age students.

She works as a contributing artist and teacher in the Jazz Aspen Pays to Play Scholarship Program and taught on the faculty of the Mountain Laurel Music Preparatory from Fall of 2002 to Spring of 2006.

She taught choral education at Basalt High School Roaring Fork High School for two years (1997-1999) and has taught elementary school students through Aesthetic Education and the 3 R's, a national program sponsored through Lincoln Center, New York City. In this program, teaching artists team with school teachers to create workshops to help elementary students open up in a creative way to classroom goals and to works of art, dance, architecture, and music.

Young has been music director and accompanist for numerous high school and community musical theater productions.

Performance And Composition
Young has performed regionally and nationally in the U.S. Her first CD, Orange Roses, released in May (ASCAP) and aired by regional and national radio stations, showcases her originality and considerable talent. Young has an extensive background in traditional, classical and jazz studies and performance.

Her first CD, Orange Roses is primarily acoustic. Her upcoming release featuring Shane Scot of Seattle, WA and his band Holophrase is in the progressive rock/metal genre with acoustic and electronic elements. Young's commissioned works have been performed by theater companies and used as sound tracks for video and DVD productions and in films.

Young is currently in two recording/performance projects: MORPHIA, a tri-regional progressive rock project.... in July of 2009 she and Ilya Makedon (electronic artist) signed with Seattle, WA based indie label Asnazzy Records for their electro-pop project, PRISMALODIC.

Recordings Released:
---
How to work full time doing music as a career.