Nikita Kochulov
---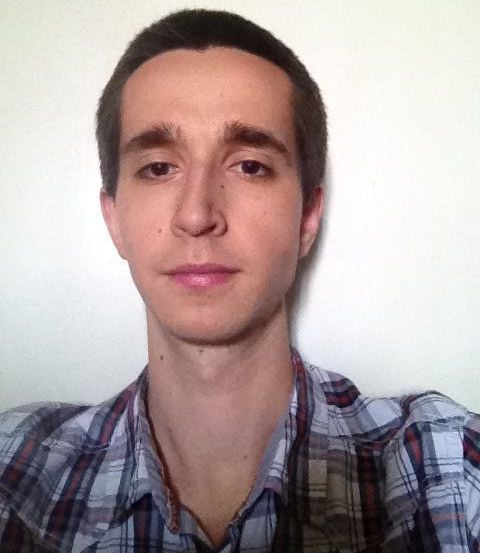 Nikita is a guitar player with goals to achieve virtuoso levels of guitar playing and become a world famous musician. He started playing guitar in 2007. In 2013, he found Tom Hess's Breakthrough Guitar Lessons and dedicated himself fully to music.
"I've been working with Tom Hess for a little bit more than 3 years and thanks to his program plus the support of the Tom Hess forum I reached a level of guitar playing that I never expected. From my experience, I say that by following Tom Hess's programs you're on the way to success and reaching your goals."
Nikita's main influences are Queen, Alter Bridge, Godsmack, Bullet For My Valentine, Metallica, Joe Satriani, Jason Becker, Lamb Of God and Tremonti.

About Taking Online Guitar Lessons With Tom Hess:
Nikita is one of many thousands of guitarists to take lessons and achieve big results with Tom Hess.
Even if you already have decent skills on guitar, working together with a guitar teacher will be a massively important decision to make to get to the next level.
Regardless of which guitar teacher you take lessons with, understand this:
It's practically like using a cheat code to guitar playing progress – A guitar teacher is the perfect tool for helping you to play guitar at shred speeds, improvising creative solos and licks, writing high-quality music and achieving many other musical goals.
When you take lessons from a person like this, you can sit back and trust the process because they've already helped many others do the things you want to do.
So, you might be asking this:
Why exactly does having a guitar teacher make things easier than learning by myself?
There are tons of reasons why, but it all comes down to this:
Having a guitar teacher prevents you from needing to guess about what is or isn't working to help you become a better guitarist… making learning guitar infinitely less frustrating.
Don't know what you should be practicing?
Wish you knew how to fix that one problem that keeps you from playing your favorite lick clean at fast speeds?
Want to play guitar solos that make people stop and listen in awe?
Want to get better at performing live without feeling anxious about making mistakes?
Take guitar lessons now and get all you need to do these things in no time!
Working with a guitar teacher is the #1 way to reach your musical goals as soon as possible. Make the right choice for your guitar playing and get started today.
---
Become an amazing guitarist by taking the number 1 guitar lessons online.