Ralf Schanzel
---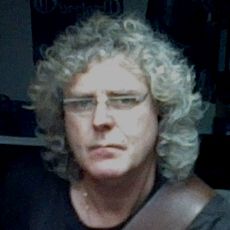 Ralf started guitar playing at the age of 13. His first influences were the famous bands of the 70´s, Black Sabbath, Deep Purple, Led Zeppelin, Aerosmith, Alice Cooper and many more.
Later the more technical guitarists like Yngwie Malmsteen, Steve Vai, Steve Morse, and all the Mike Varney heroes began to fascinate him.
Starting with the school band, Ralf played in many different bands. He is on the road with his current band Overload. They play their fravorite songs from AC/DC, Iron Maiden, Metallica, ZZ-Top, Warlock and more.
Ralf was allways self-taught on guitar until he started taking
electric guitar lessons online
with Tom. He is now learning to increase his guitar speed and technical abilities with Tom´s help and advice.
---