Vesela Hristozova
---
Vesela is a guitarist and guitar teacher from Plovdiv, Bulgaria. She teaches mainly classical guitar as a freelancer to students of all ages. She started to take classical guitar lessons as a teenager and then continued studying the musical instrument as well as other musical disciplines in high school.
During this time, attending guitar festivals and competitions, she fell in love with guitar and music and she continued to study after high school. Vesela received musical education and a degree in Musical Pedagogy with guitar and had participated in master classes of Prof. Joaquin Clerch.
She has participation in several international classical guitar competitions with diplomas won. Here are some examples: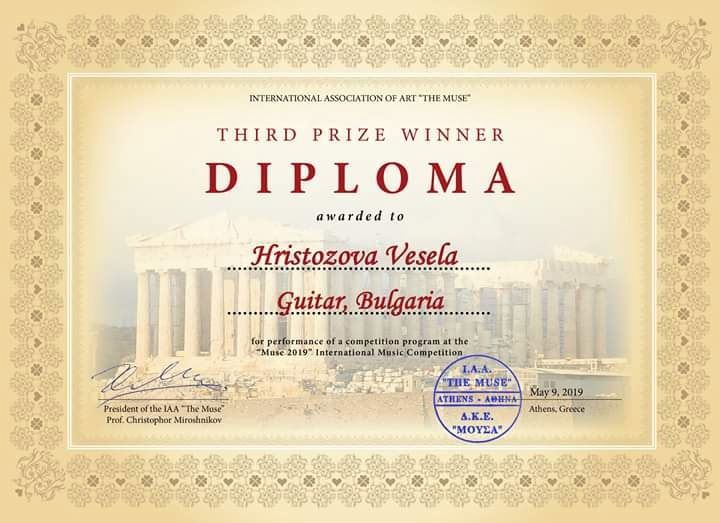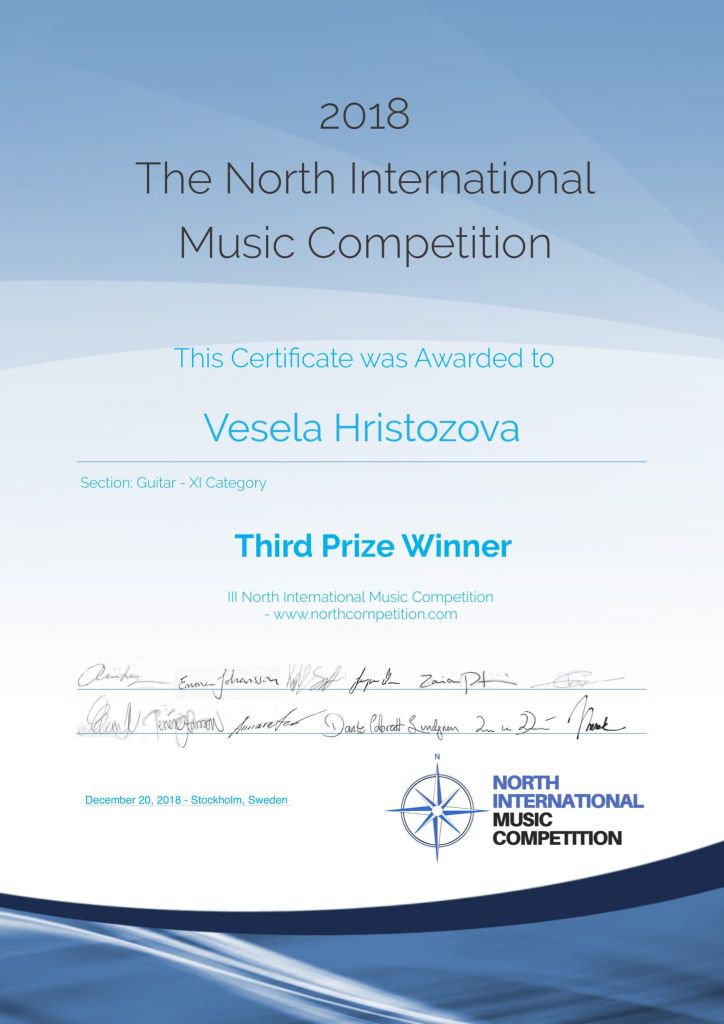 Vesela has broad musical interests and since 2010, she attends as a listener different classical music masterclasses of world reknown musicians every year - for violin, piano, classical singing, etc.; workshops for piano, baroque instruments.
Always having the passion for rock and metal, in the autumn of 2019, Vesela decides to take breakthrough guitar lessons with Tom Hess, as she has always admired him and his students.

How To Play Guitar Better Very Quickly

Great guitar playing doesn't happen overnight...

However:
Your progress massively accelerates when you take guitar lessons with an experienced guitar teacher like Vesela.

Why is this?

When you learn with a guitar teacher, you see mistakes in your playing that you never knew were holding you back. The expertise of a teacher helps you tackle the root causes of your mistakes, so you spend less time being frustrated and more time having fun becoming a great player.

It's amazing how fast guitar players achieve their musical goals with a guitar teacher versus trying to learn everything on their own.

Don't hesitate and let your guitar playing skills slowly progress through a frustrating trial-and-error approach.
---
Make big improvements in your guitar playing in no time by studying with the best online guitar tutor.