Clay Boudreau
---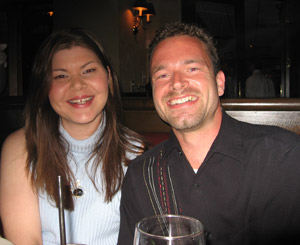 Student
Type:
Private Lessons
Location:
Kenosha, WI
E-mail:
perpetualscream@wi.rr.com
Occupation:
Seasonal swimming pool maintenance
mp3
dusk5mixlow.mp3
Clay has been a student of Tom since 2006, focusing mainly on advanced music composition and improvising. He has played and performed in several bands in the Chicago area.

Clay's musical influences include Jason Becker, John Petrucci, Steve Vai, Tom Hess, Dimebag Darrell and George Bellas.

Clay says this about his experience of studying with Tom: "Tom is a tremendous teacher and I highly recommend him to anyone who wants to seriously improve their musical abilities."

---