Colin and Brian Evans
---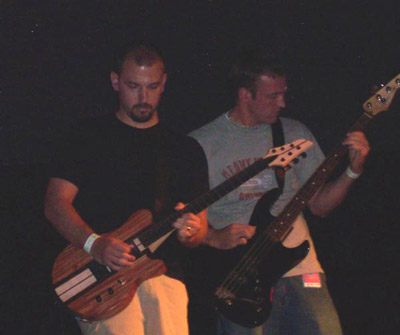 Colin started playing guitar when he was 10 years old. He began playing after taking piano lessons for two years.

He has played in many bands on and off since he was 12 years old and has studied with Tom Hess from 1996-1999.Colin has also taught guitar and worked as a luthier.

His brother Brian (a bass player) also studied with Tom from 1996-1999 and now plays in the WhiskeySin band with Colin and can be heard on that CD as well.
Recordings Released:
Mandate - Prozak
Mandate - Sadistic Bastard
Beg To Differ - Bleak Outlook
HowardFineHoward - HFH
WhiskeySin - WhiskeySin
Colin Evans - Nani
---
Learn to play guitar amazingly well by studying with the best guitar teacher online.