Daniel Faustmann
---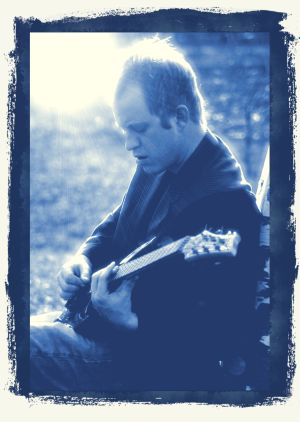 Danny is a rock and metal guitarist from Southeast Wisconsin. His blend of styles has been likened to Buckethead. Danny's other influences include Steve Vai and Joe Satriani, who along with being monstrous musicians, are also fantastic teachers.
Danny owns and operates a guitar instruction studio in Waukesha, WI called Guitar for Life Studio, specializing in rock and metal, The studio is expanding rapidly and Daniel recently added another teacher.

He has been studying with Tom Hess through his excellently run online guitar lessons since 2006. He is currently working on his first full-length disc tentatively titled "Still High".
Danny says: "Without the help and guidance of Tom Hess my dreams would not be turning into reality.
I have focused all my time on Tom's lessons, his correspondence emails, and the Tom Hess Forum.
Not only have my skills improved ten-fold and my first disc is in the works, but I also now run a dream teaching business. Tom makes me work pretty hard, but with a lot of sweat and tears, my life is on track to be everything that I have wanted."

Take Guitar Lessons Like Danny Did To:
Quickly reach your guitar playing goals with the guidance of an expert

Identify the mistakes in your playing you never knew about to quickly overcome plateaus

Learn how to achieve BIG things in your guitar playing that you never knew were possible
---