Mark Manczuk
---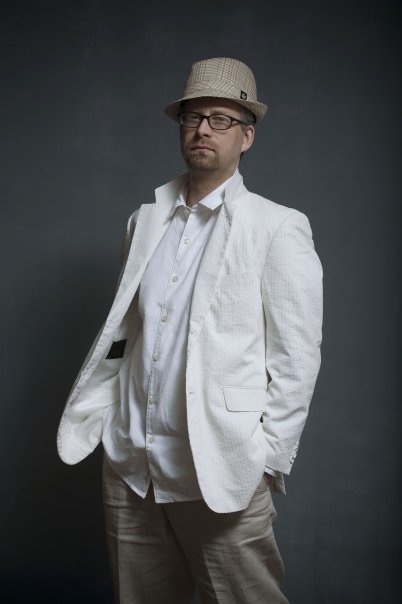 Mark's exposure to music began early in his life. He listened to his father playing the drums at his father's band rehearsals. He began private study under Rob Gottfried as a teenager.
As his skills developed, he began playing professionally at the age of 15. Studying marching, wind ensemble, and jazz, Mark received the Louis Armstrong Jazz Award for excellence in his high school's jazz program. In his senior year he was awarded the drum chair in Connecticut's Northern Regional Jazz Ensemble.
After high school, Mark attended Northeastern University, earning a bachelor's degree in music business. In addition to his studies, he co-founded the Boston based trio, Canine Guru (original groove-based rock).
The group released two self produced LPs, the self titled "Canine Guru," and the follow up, "Agodoga." After departing Canine Guru, Mark then expanded his musical knowledge as a free lance musician, performing with the likes of Chris Loftlin (Brian McKnight), Jeff Lockhart (Brian McKnight, Walter Beasley), Yasko Kubota (New Kids on the Block) and many others. In 1999 Mark began studying tabla with Misha Masud in New York City. In 2004 he joined the Vic Firth education team as a nationally recognized private percussion teacher.
Mark has successfully maintained working in twelve projects, (two steady) over the last 4 years. He held down the drum chair with an internationally touring 9-piece Motown band, (Soul Sound Review). Mark also immersed himself in the world of Gospel, playing on Sundays at Baptist Churches.
The projects covered a variety of musical styles ranging from: Jazz, Fusion, Funk, Rock, Motown, Worldbeat, Brazilian, Gospel, Folk, to playing in orchestra pits for musicals. In this time he has worked with John McCarthy (Independent, Rock House), Doug Wimbish (Living Colour, Mick Jagger), David Ellefson (Megadeth), Skip McDonald (Tackhead, Sugar Hill Gang House Band, Sinead O'Connor), and many others!
Mark returned to New York in 2007 and continues to teach students there. He has also received a Masters in Teaching from Pace University and developed a therapeutic music program for adolescents with moderate to severe autism at The Jim Thorpe School.
Mark also works as a sideman in Soul Sound Revue (Motown, Soul), The Rozz and Val Show (educational/children's songs) Mental Notes (hip-hop/drum n' bass), Fro (fusion/rock), Cal Payne Project (smooth jazz) Pawel Ignatowicz Trio (Jazz), and various other projects! Mark has also joined hard rock/metal act, "The Endless Mile," and is currently the Musical Director for R&B, Soul, Pop artist "TOY."
---