Nancy Hutagalung
---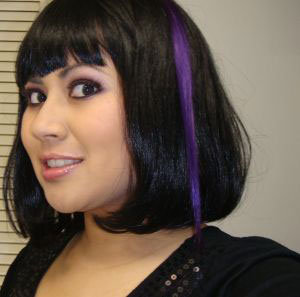 Music has been a part of Nancy's life since her childhood. Though classically trained on the piano, she was raised on a diet of classic rock, prog rock, 80s pop, and much later, 90s alternative rock. From the beginning, she has always been drawn to rock music, which inspired her to take up the guitar in high school. She is currently studying guitar with Karl Johnson, who has replaced renowned guitarist Allan Holdsworth in the LA-based prog rock outfit K2 (myspace.com/k2ken).
As a musician, Nancy enjoys a wide variety of genres, ranging from the mainstream to the underground.
After earning a bachelor's degree in music, Nancy felt that academia was wanting. She sought long and hard for career direction and practical hands-on training in the real world. Her search led to her exciting current involvement in MCMP and EGTIC. Being a part of the wonderful Tom Hess music community is by far the highest point of her musical journey.

Nancy had usually performed in various traditional church and academic settings until late 2006 when she began to immerse herself in contemporary music performance by joining the praise team of a local progressive church and a funk/soul/disco/pop cover band, Silk 'n Soul (silknsoulband.com), providing live entertainment in Southern California.

Aside from performing, Nancy also maintains Sixth Stream Studio (3s.musicteachershelper.com), a private teaching studio, as a keyboard trainer, mentor, and coach. She is an active member of the Music Teachers' Association of California, Redlands Branch (redlandsmtac.com & mtac.org).

Nancy's ultimate professional goal is to have a successful full-time music career by teaching music and forming a band to co-write, record, and release original materials with fellow indie rock fans. Fulfilling her longtime dream of entering the music industry as part of a rock project, she has contributed a track for Sonic Bridges, an MCMP compilation album.
---
Learn how to earn 6 figures and beyond working as a guitar teacher.