Panos Kolias
---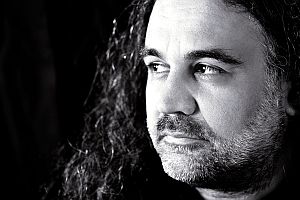 When at age ten Panos Kolias found himself showing his accordion teacher in Arta, Greece, how to transcribe songs, he knew he was destined for a life of music.
He started working as a professional musician by age 16, learning to play several more instruments, and ultimately playing in bands ranging from hard rock to traditional ethnic to classical. Panos's band performed as a support act for artists such as ASIA and Alana Myles.
With deep involvement in the creation of Apple's GarageBand and Logic Pro, Panos also has unusual depth of technical audio and software knowledge.
Through 25 years of diverse performing and recording experience Panos has achieved a wide level of versatility in both performance and composition. His big love remains to be orchestra music with and without folk, ethnic, and rock elements.
How To Become A Professional In The Music Industry
Wish you knew what it takes to begin in the music biz and turn it into your only source of money? The majority of musicians want to determine how to:
- Become a common name
- Quit slaving away at your mindless job and make music
- Get high-paying gigs
- Join headliner bands
- Never have to worry about having money again
Issue:
Everybody would like to know these things, but not many people seek to learn what thoughts, ideas and behaviors keep you from becoming the ideal person to do them!
When you don't have this degree of knowledge, it becomes exceptionally hard to get what you want in this industry.
These are several things to steer clear of in order to make growing a music career much easier:
1. Don't get music success advice from those who haven't really done much for themselves or can offer evidence that they have succeeded themselves.
2. Dont think that having a career in the music business is an inconsistent way to make a living. It's actually very dependable when you understand how to do it.
3. Don't attend college for a music degree unless it is % necessary for your own music career goals.
4. Don't ignore the importance of cultivating a local following of fans as well as growing a database of fans online.
5. Don't gamble on getting lucky to guide the success of your music career.
Developing a music career by yourself is the top way to add risk and doubt into your career. The best answer is to work together with a music career mentor.
What can someone like this do for you?
This gives you the professional experience, training and guidance of an individual who has already accomplished whatever you wanted to in this industry. Having this person on your side gives you the ability to do anything you want in your career without all the guessing.
Additionally:
Getting trained with a mentor helps you know what you need to do, say and have to become the correct person in the music industry for the greatest opportunities. This ensures that you keep motivated every step of the way until you become a massively successful pro musician.
Ready to get going with an excellent music career?
What holds you back?
---
Learn how to become a professional musician in the music industry.