Chris Kalkbrenner
---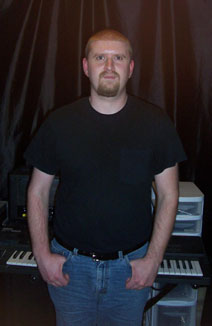 Chris began taking private lessons with Tom Hess when he was 13 and has stayed a student all through his teen years. He also studied classical guitar at Harper College in Palatine, IL. At 16, Chris began teaching guitar and has been doing that nonstop since then.

Chris says: "Tom, you are the one and only reason that I am the musician that I am today. My lessons with you throughout the years were such a huge part of my life and no other teacher could ever have come close to your expertise. My career as a professional musician/teacher is due to all of your help and guidance from the years that I have known you. I appreciate all of the time you have spent with me advancing my career long after our private lessons ended. I cannot thank you enough."


Records Released:
Guitars At An Exhibition - Volume 2 (Compilation CD - 10,000 copies distributed)
---
Get huge results in your guitar playing with the best online guitar instructor.