Gabe Zentner
---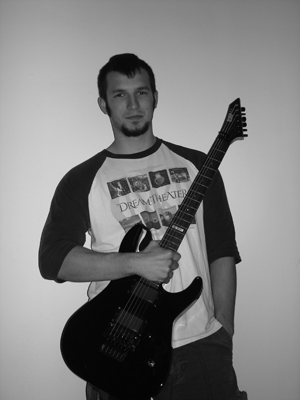 Gabe began playing guitar at age 13, taking lessons at a few local music shops in his hometown of Indianapolis, IN. After about two years of private lessons, several years of self-teaching followed, along with the discovery of bands such as Dream Theater, In Flames, and Symphony X.

These bands inspired Gabe to expand both his musical and technical abilities, eventually leading to Breakthrough Guitar Lessons Online with virtuoso guitar player and pro musician Tom Hess. Gabe's style is a mixture of melodic metal fused with some of the technicality of progressive music.
Gabe is currently a doctoral student at Case Western Reserve University in Cleveland, OH pursuing a PHD in Genetics.

---