What If I Don't Hear From You After Sending My Application?
---
Please give me 48 hours to respond back to you. If you don't hear anything from me after 72 hours, please email me directly at

. I reply to every application whether it's accepted or not.

"As a mentor and teacher, Tom has had a profound influence on my development as a musician and more importantly, my level of fulfillment as a person who is now living their passion."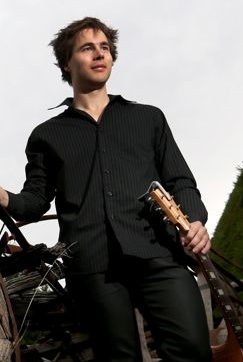 Tom has an exceptional level of knowledge and understanding in music, music business and how to effectively teach music, and he delivers this with a holistic, highly-detailed and goal-oriented approach. Tom's teaching style is bold and powerful, and unlike many teachers, he actually has the credential's to back up what he preaches, having already achieved international success as a touring and recording artist and world-class guitarist.
Chris Ball, singer/guitarist/songwriter
Melbourne, Australia
www.blackfuelband.com
Go back to the Music Careers Mentoring Program page
Go back to the main FAQ page