Ian Hand
---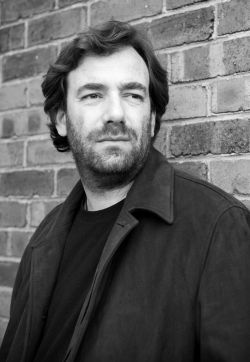 Ian has been playing and writing music for almost 20 years and has been an active part of the music scene in the South of England, opening for several national acts.
He has been involved in many projects both as a solo artist and as a band member with numerous independent record releases and has a film score to his credit. He has also performed an industry showcase at the Rock Garden, Covent Garden.
Ian is presently heading a new project, the SHADOWPLAY COLLECTIVE, in which he brings together a diverse group of musicians, DJ's and poets to create vocal and instrumental music that fuses Contemporary Rock with Electronica, Classical Music and Psychedelia.
Formed in 2007 the SHADOWPLAY COLLECTIVE is currently producing music for local Television and work has begun on their first full length album.
Recordings Released:
2007 Guitars From The Shadows - Compilation CD (Independent Release)
2005 Crossfade - 'White Room Sessions'

EP (Independent Release)
2003 Crossfade - 'Phoenix'

Compilation Album containing track '

Gravity Well

' (Independent Release)

2002 Crossfade - 'Crossfade'

(Independent Release)
1998 Sentinel - 'Sentinel'

EP (Independent Release)
1995 Ecco Bass - 'Deep Space Arbiter'

Single (Independent Release)
1990 Sophist - 'As it Comes'

(Independent Release)
Film and Television:
'Windmills'

Film soundtrack – Composer (2004)

'Vampirology' Composer/performer -multi-media Event (2002)
Ian is a student of guitar virtuoso Tom Hess and is a member of the Tom Hess Music Careers Mentoring Program.

---
Learn how to build a music career blueprint for working in the music industry.