Khris Radke
---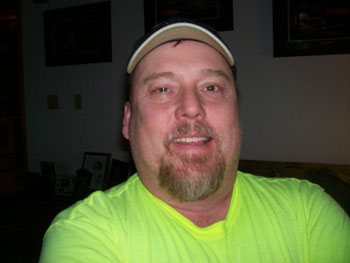 Khris started playing guitar at age 6. He is left handed, but plays the guitar right handed. For most of his life, he was largely self taught with Van Halen being one of his most important early musical influences.

After many years of studying music on his own, Khris started working with Tom Hess to help him push his guitar playing to the next level.

Khris has this to say about his experience with Tom: "My experience with Tom has been excellent. His insight to perfecting technique is spot on, and his lessons are motivating, concise and very useful. My favorite thing about Tom's lessons is really the forum. I don't have a lot of people to judge my playing due to my rural location, so it's always a kick to hear what all the people on the forum have to say. All in all, this has been, by far, my best lesson experience."

---
Get electric guitar online lessons to learn to play guitar the way you always wanted.