Mike Breen
---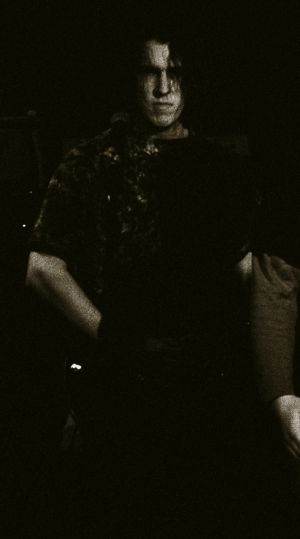 Mike is currently working on a full-length instrumental CD release, teaching electric and acoustic guitar, and has been a steady live performer in Seattle Washington, as well as Tokyo, Japan.
He also worked in production/engineering and songwriting collaborations with many bands in the Seattle, Washington area.
Mike holds a Master Certificate in Music Theory, Harmony and Ear Training from Berklee College of Music in Boston, earned through his hard work in Berklee's extension studies program.
In addition, he completed a certificate program in Jazz performance at the prestigious Kunitachi Music Academy in Tokyo.
He was also chosen to be part of an "academic advisory board" known as Berkleemusic Ambassadors.
As a member of this program Mike is actively involved in representing Berklee College of music's extension school, Berkleemusic.com, at conferences and forums and advises Berkleemusic on the internet based course content and delivery.
Mike has studied with some great teachers over the years. Most notably is international recording artist and guitar virtuoso Tom Hess of the bands Hess and HolyHell.

Want To Make A Great Living Through Guitar Teaching Alone?
Good news:
Making a ton of money by teaching guitar lessons to students (as your only source of income) is entirely possible and not as hard as you might think.
Mike worked together with Tom Hess as his guitar teacher trainer to take his teaching business to a higher level. He also had access to a forum full of like-minded guitarists and musicians who were there to support him the whole way.
What exactly can you achieve with a guitar teacher trainer?
Check this out:
Teachers who worked with Tom Hess have earned up to 6-figures alone from teaching guitar. They have massively increased the amount of students they have, improved their teaching abilities, dominated their market and changed the musical lives of their students.
This is serious stuff!
This is all possible when you work together with an experienced trainer to refine your teaching skills and achieve the things that most teachers never do.
Sound good?
Thought so!
You get rid of all the guesswork and frustration most guitar teachers face when you work together with someone who can tell you exactly what you need to know in order to get started, get better and become the #1 teacher around.
Don't spend another year at your day job wishing you could make money with music instead...
---
...Get started making a living with teaching guitar by learning how to find students for guitar lessons.