Music Career Mentoring Program Student Feedback
---
Professional musicians from all over the world give feedback about the results they got from working with Tom in the Music Careers Mentoring Program. Watch their videos below and scroll down the page to read additional comments.
"I've done what's in the Music Careers Mentoring Program and made some great advances and hope to make many many more. I'm a full time musician, I'm part of a band called FireWolfe with another member of Tom's Music Careers Mentoring Program - Nick Layton. We put out an album and signed a record deal with a Japanese label, Rubicon Music, we've made many contacts, many steps in the industry where we are going to continue to move forward in other parts of the world."
That's been the biggest thing I've got from the Music Careers Mentoring Program: Being able to do something on a level where I've always wanted to do that, thought about that, above and beyond just trying to be a local guitar hero, trying to get things out to that next level, and continue to go to the next level from there.
The time and money that I've invested into the Music Careers Mentoring Program has definitely been worth it. I'm making my living as a full time musician, so anything I've invested I've gotten back and beyond.
It has made it possible for me to have a schedule and a life that allows me to do what I want to do.
Paul Kleff, Grand Rapids, MI, USA
"I joined the Music Careers Mentoring Program when I was 17 years old and I think it's been a great experience, it's been very life changing for me."
I went out of school and started my own business as a producer and as a musician, and I've been doing great since. Currently I am producing for semi-big Danish artists, and in addition, I'm playing in 3 bands. One of them is very exciting artistically for me, one is having amazing success, we've just been signed to a management with Sony Music Denmark, and the last one is making good money, so I can live off that.
Daniel Rothmann, Aarhus, Denmark
"Thanks to your program, I formulated a 10-year plan and although I don't consider myself to have been a model student by any means, I have practically hit all the goals of my 10-year plan. Some of the goals included becoming the best gypsy jazz guitar player in my country of Italy (or if anything the most active and visible, as well as best paid), as well as be a successful touring artist with my project in my own name and being considered one of the best players in this style worldwide, all of which are now a reality."
As I regroup and look back, I enrolled in MCMP in 2009 as an absolute nobody, both musically (at least in my eyes, although I already was relatively proficient as a jazz player) and from a music career standpoint, having only gigged locally and occasionally... As I prepare to formulate my next 10 year plan and push even stronger and harder than ever, I have started listening to the MCMP classes again...which brought me back to my confused and directionless self of 10 years ago. I don't want to drown you with words but although my path has taken a different direction, I wanted you to know how much I value your work and your information.
Dario Napoli, Professional Musician, Italy
"Tom has done so much for my career... working with him has given me a big kick in the butt. There are so many things I'm pursuing now that I didn't know how to pursue and it's just been great. I would recommend it to anybody."
Just all the connections, not just with Tom but all the friends I have on the Tom Hess forum have really been supportive, motivational and really helped me to stay on track. Now I'm actually a professional musician, all my income comes from music and that was my dream! It's just getting better, there'll be more CDs, more bands that I'm playing in, hopefully some tours... I'm doing what I want to do now and I'll keep moving from here.
Nick Layton, Vancouver, WA, USA
"The Music Careers Mentoring Program is absolutely incredible, the changes that it has made - it's hard not to smile while I'm saying this because I'm so enthused about it. It has just completely changed my life."
Getting rid of debt, having freedom of time, freedom of money... I'm looking forward to creating a lifestyle for myself as a musician that's something beyond anything I would have ever dreamed. I'm the captain of my ship, I can go wherever I wanna go with it. Tom has exceeded my expectations in everything I've been involved with him.
Paul Tauterouff, Binghamton, NY, USA
"It's been a very good experience for me, not only in terms of the content of the program itself which obviously is an excellent mix of outright knowledge, but also mentoring and getting yourself round mentally. It also opened me up to some great new people, some great new ways of working, some great opportunities which I'm taking advantage of."
The Music Careers Mentoring Program was ideally aimed at me in terms of what I needed to transform something which was a very enjoyable hobby into something I could truly do for a living.

It has been truly transformative in many ways.
James Scott, Professional Musician , UK
"The Music Careers Mentoring Program has been totally life-changing."
Really what has stood out for me the most is the mental training. For me it's kind of been like the missing ingredient to start realizing my potential, not even just as a musician, as a human being really in terms of growing into the person I want to be. I used to be your stereotypical musician with a really negative attitude and almost all the stereotypes you can read about from any of Tom's articles or some of the articles you can come across through the program or website. "You have to be in the right place at the right time, only the lucky ones make it, you gotta have some gimmick if you want to make it in music"… I had all of those thoughts. Especially the early sessions really helped me turn that kind of thinking around. Long story short - I went from all this "I can't. I can't. I can't" to not only writing a song and completing it, doing it professionally, recording it, figuring it out myself with Tom's guidance, and putting it on a CD that we've printed 5,000 copies of so far and I mean just taking a step back looking at it… going from the person I was to the way I think and act now…. It's mind-blowing if you do a direct before and after comparison.
The journey, the transformation has been incredible. The Music Careers Mentoring Program for me is huge. I feel like I will probably be re-listening to and re-reading everything I've learned for the rest of my life and I'll probably be finding ways to apply it to plenty of situations – music and non-music – forever. So, it's been huge.
Jesse Froebel, Houston, Texas, USA
"I had misconceptions about the music business which were totally lifted through the Music Careers Mentoring Program, it was a mind-opening experience."
I had many challenges, I was struggling to have long-term goals and I was struggling to implement things, having a career path designed. Everything was much more difficult, because I was missing a lot of the insider information you get through the program. You get to learn a lot of stuff that you wouldn't even think was relevant!

And you are surrounded by great people who have the same goals and that's an empowering force for you. I'm now a full time professional musician. I can pay my bills, eat, dress, all through music! My life looks totally different now.
Chris Martins, Professional Musician and Guitar Teacher, Paris, France
"Some time ago before I joined the Music Careers Mentoring Program, I was kind of wandering in the wilderness… that's the way that I felt. Been a musician for a long time and certainly the musical side of things wasn't really a problem. I mean, I can play. I can write good songs. That wasn't a problem. The problem was, I had really no ideas about the business side of things."
I think maybe when people are younger they really, they only think about the music… they don't realize that, that being a musician or being in a band or whatever it is a business, and you kind of have to treat it like a business. And you have to have the right kind of mindset.
So I went through the Music Careers Mentoring Program. Completed the program and I feel like that it helped me to have a much greater clarity about things and have a better mindset. And really to be a better person and to learn a lot of things that could apply not only to music but to life in general and how I deal and interact with other people. And that's helped me a lot how I interact with the people in the band that I'm in. Interacting with my students and it's really been great, there were a lot of great quotes that came from that program, things that I remember. One of them that's really affected my life is that it's not about who's right, it's about what's right. And that's kind of become one of my mantras that I take with me. And I try to keep that in mind when I'm interacting with other people.
I would recommend the Music Careers Mentoring Program to any musicians out there. And I have recommended it to several musicians. Anyone who's feeling like they're not where they want to be with their career, or they're not achieving their goals as a musician, because it's really really great.
Being around the other students of Tom Hess is very inspiring, because I can see that they are also success-minded and very motivated people. They're not getting distracted by things that I would consider negative. They're really people that I believe know how to win. And it's very cool to meet some of these people, people that I went through the Music Careers Mentoring Program with, or people that I've interacted with on the forum. Yeah it's very cool to finally meet these guys and exchange ideas.
The forum is quite helpful when you maybe having some kind of problem, either on the music side of things, for example if you have questions about music theory or on the business side of things if you're not sure how to progress or overcome certain obstacles in your teaching business. Everybody on the forum is there, and is willing to share their experience and to help people with that.
William Edmundson, Chattanooga, Tennessee
"The main reason that I like to be in the Music Careers Mentoring Program is because it gave me direction of what to do how to do it and what I need to do next. It really focused a lot of things that I kind of knew that I needed to do, but it laid out a path for me to follow and it was very focused and concise."
The Music Careers Mentoring Program has elevated my status as a musician where I've been able to present myself in a much more professional way as a guitar player, as a musician, as somebody aspiring to be in the music business.
The Music Careers Mentoring Program has had a positive effect on everything related to my career. The imaging part of it, presenting yourself as a professional and therefore being treated as a professional... I've gotten an invaluable result from that. Endorsements from manufacturers. the perception of my professionalism. Just even just on a local level. Yeah.
Oh it's incredibly inspiring. You get to see other people growing with you or either are further along than you and all the things... cool things that they've attained... and then you see the other people who are a little behind you in progress in the program and you can see yourself in them and see how much you've grown since then.
The forum is a great tool of... it's interesting because a lot of the times the answers to your questions are right there from your peers... so Tom Hess is accessible, but you can instantly have an answer from just the information that's already been there on the forum from people who proceeded you or you can have an MCMP person right there on the forum and they might be able to help you out immediately.
Mark Turko, Thomaston, Connecticut, USA
"The Music Careers Mentoring Program has really helped me to focus on what I want to achieve with my music and the music business. It gave me really good ideas on how to develop myself as a musician, how to develop my songwriting, which direction to take, etc. It's been fantastic so far!"
Before I joined the program I was taking the trial and error approach, I was trying out some things, not really sure what was working and what wasn't. I wanted to get some expert advice on how to build a career. It's really important to have someone who knows what they are talking about, telling you what to do and how to improve stuff. Now it's moving from thinking about stuff to actually doing it!

Tom also has been really good with answering questions. He is there and it feels good to have someone who's guiding you.
Dielle Lodrick, Professional Musician, and Songwriter, Portsmouth, UK
"My experience with the Music Careers Mentoring Program is really great! I'm building my career, I feel much more confident about myself as a musician. I took some steps to move my music career forward and I can see some things happening right now."
Before, I didn't know what to do. I was really frustrated. I didn't know what to do and I was looking for some help. I found Tom and since then I feel like I'm doing the right things. I've got directions, I've got someone who basically holds my hand during this process.
Greg X, Professional Musician and Guitar Teacher, London, UK
"I can imagine that some people are skeptical, they may say "I can't have a music career because of this, this and this. It's not always easy to see for people that it's possible, so most people are afraid that they will fail, or their family will say it's not possible, just get a day job and choose security… many will do this and they will miss a GREAT opportunity!"
When I first joined the Music Careers Mentoring Program, I just left college and was looking for a job. Right now, after I joined, I have left my day job and I'm making 5 times more money than before and could build my career much faster.
Antony Reynaert,
Guitar Teacher and Professional Musician, Ostende, Belgium
www.antonyreynaert.com
"I've done what's in the Music Careers Mentoring Program and made some great advances, and hope to make many many more."
I'm a full time musician, I have my own music instruction business and I'm a full time musician. I'm part of a band called Firewolfe with one other member from Tom's Music Careers Mentoring Program. Nick Layton is the other guitar player and we've been able to work together. We just put out an album a couple months ago. We just signed a record deal with a Japanese label, Rubicon Music. So we'll be distributed in Japan. We've made many contacts and many steps in the industry where we're going to continue to move forward in other parts of the world. And hopefully continue this for a long time and continue to grow it. That's the biggest thing I got from the Music Careers Mentoring Program, to be able to do something on a level where I've always wanted to do that, where I've thought about that you know, above and beyond just you know trying to be a local guitar hero… trying to get things out to that next level, and continue to go to the next level from there.
The time and money that I've invested into the Music Careers Mentoring Program has definitely been worth it. I make my living as a musician, as a full time musician, so anything I've invested I've gotten back and beyond. It's made it possible to have a schedule and a life that allows me to do what I want to do. As a musician, one of the greatest obstacles I face is having time to work on your band, to work on your album, to work on the business side of things. And if you have a full time job in some other industry that completely drains you of your energy and your time, maybe you're working 60 hours a week, you don't have the time to devote to these other things that you really want to do in your music career. So Tom's Music Careers Mentoring Program has help me set myself up in a way to where I have the freedom of time, and the freedom of money and those valuable resources so I can put them where I want to put them to be able to do the things that I want to do.
It's really motivating to be around other members of the Music Careers Mentoring Program…. Nick Layton the other guitar player in Firewolfe is in the Music Careers Mentoring Program. Nick and I would've never met had we not come together through Tom. So none of this would've been happening on the level that it's happening.
A lot of things that I learned in Tom's Music Careers Mentoring Program apply directly to Firewolfe in the way that we promote. The way we've learned how to promote the band, that I've learned how to promote the band. Organization… structure… how to handle the business side of things and get organized so you can get things done and not just sit there and spin your wheels. I think from what I see talking to other people, and what I see online, you get bands, they'll get an album done and then they go, then what? So you got a CD done, you've invested all this time into writing these songs, getting your production together, getting the duplication done, and now you've got these boxes of CD's and you have no idea what to do with them, they just sit there. So the biggest, one of the biggest benefits I've gotten from the Music Careers Mentoring Program is learning you know how to promote and how to lay the ground work, how to build relationships within the industry, finding ways to present yourself so that you have value to those people in the industry that will help them want to work with you, so it's a mutually beneficial relationship that you can create. You know those principles from Tom's programs have been really really valuable. Not only for the planning on how we were going to do things, but you know the implementation of that so we didn't just have a CD full of great music and now no way to get it out there. So it's been big. It's been really big for the band.
Paul Kleff, Grand Rapids, Michigan, USA
"One of the reasons I chose to be mentored by Tom Hess in the Music Careers Mentoring Program was, Tom had done it. He had built up a career. He established himself, he established a reputation as a musician."
He had done pretty much all of the things that I wanted to do, or want to do as a musician, and was basically giving me the opportunity to learn from his experience, his mistakes, what worked, what didn't work and that was very intriguing for me, because for myself, and I'm sure this is true for many other musicians, you know you practice the instrument, but there's nobody really out there who is talking about "How do you get into the industry?", "How do you get started?", "How do you make a name for yourself?", there really isn't anybody who does that other than Tom.
When I first started with the Music Careers Mentoring Program, I had no music career. I was a bedroom player. I wanted to be in a band. I wanted to play. I wanted to write like most people. But of course, wanting something is very different than actually doing it. Being involved in the program really showed me, really prepared me to get out and actually make those changes. I've been to this point, I've been involved in a number of different bands, we've done recordings… we've done some fairly large shows… I've been establishing my reputation, and I'm getting more and more known in my area, which is really awesome.
Graehme Floyd, London, Ontario, Canada
Music Careers Mentoring Program

Additional Student Feedback
---
"Tom, thank you for putting together the MCMP! It is genius to have created a network of musicians which, by definition, is collaborative, innovative, energized, and supportive. I didn't know what I was getting into when I signed up....and it is 10 times better than I could have ever imagined!"
The community alone – without the MCMP sessions themselves – is incredible! It is REALLY inspiring how the MCMP is a huge force for good in so many peoples'lives, as we all help and support each other. It's exponential!
Adrienne Osborn, Professional Musician,
Boulder, Colorado
"I've learned more things than I expected, in a wide range of issues about the music industry. Before that, my music awareness was pretty vague, I didn't know exactly what to do."
Tom knows what he's talking about. It's crystal clear, what he says makes total sense. He is very knowledgeable about music - about music AND the business part.

I know I will succeed. And Tom really enforces that feeling even more.
John Kakalas, Tessaloniki, Greece
"I got a lot more than I ever thought I could get out of the program! It's been great, especially meeting some of the other members and creating professional relationships with other musicians. You have a lot of peer support and knowledge from the other people in the program."
One of the major issues was to find out how to go from a normal day job that you don't really see yourself doing happily to pursuing your passion, something that you love to do. That's probably one of the biggest things I've learned - how to do what I love to do more and more and be able to support myself. If you take the time and implement the things you are learning in the program, they will absolutely work for you!
Johnny Ryan, Professional Musician, Colorado, USA
"I've been working with Tom for about 6 months now and it's been a fantastic experience. It's been very inspiring, it's been very good in terms of the cooperation and encouragement from other members, and guidance and inspiration to empower myself to grow continuously. I wouldn't trade it for anything!"
What I've done before joining the Music Careers Mentoring Program was basically survival musicianship career-wise and I was getting by, but I didn't really know what to do to get to the next level. So I was feeling a little bit stuck in that rut and getting engaged in the Music Careers Mentoring Program helped me to understand what I needed to do.

My reputation in my area has increased and the type of work that I'm getting has improved. I'm working with people far outside of my area, in other countries which I would not have envisioned myself doing before.
Jim Dix, Professional Musician, Florida, USA
"My outlook on music and life changed rapidly once I started working with Tom. Everything that was holding me back was now put in front of me to deal with and a lot easier to deal with once you know what you are against."
Once you see results, you know obviously that it's something good that is happening, that what's begin taught is quality.

The program helped me to make ties and connections with musicians that are higher up on the ladder of musicians and producers and everything and anything between. If it wasn't for the Music Careers Mentoring Program, I wouldn't be working with the producer I'm working with now.
Mark Court, Professional Musician,
Ontario, Canada
"The best thing about the Music Careers Mentoring Program is having a coach who knows what needs to be done to succeed in a music career and telling you and helping you along the way to succeed."
I went pretty much from nothing, a guy that practiced in his bedroom every night and then, thanks to the help of the Music Careers Mentoring Program, I started pursuing auditions with bands and I got into 2 bands now and doing regular gigs of which some are fairly large gigs.
Chris Weyers, Seattle, WA, USA
"I really like being in the Music Careers Mentoring Program because it's just so innovative. Once you get into it, it's just so in depth and you can really find ways to connect to it in your every day life, not just in music, but just in everything you do."
The Music Careers Mentoring Program is totally worth it to me. I looked at it and I was like "this is less expensive than a college course and it's going to be so specific and exactly what I need. I've heard stories of people that came out of university and college and they didn't really get anywhere. They learned a lot of stuff, but they didn't really - at the end of it - know what to do with what they had gained and the Music Careers Mentoring Program really helps you just utilize what you know right now and applying it to what you can do today as opposed to what you imagine you could do in years.
Jonah Kay, Kitchener, ON, Canada

The Music Careers Mentoring Program is an absolute must for anyone who is dead serious about succeeding in the music business. If your heart is set on achieving success in music and you are looking for guidance on how to do it, this program is for you.
Taught by an experienced pro, the program really teaches all the ins and outs of "making it" in the music industry. The program is more than merely "lessons on tape." There is a lot of "hands on" training taking place as Tom guides the students through a variety of reputation and experience building projects. You also have the unique opportunity to interact and establish positive relationships with other serious and dedicated musicians who are just as serious about becoming music professionals as you are! Where else can you find that?
Tom does a superb job of explaining the mental attitudes and beliefs that all successful musicians have in common and he also guides you step by step through some actual projects that will significantly boost anyone's reputation in the music industry even if they have zero prior experience.
I found myself transformed as a person is some very positive and empowering ways and I'm totally confident now that my success in music will only be a matter of time.
Tom, Thanks so much for all your help bro!
- Mike Philippov (Indiana, United States)
Music Careers Mentoring Program
---

First off, because Tom Hess' name is attached to this class you know it is world-class instruction that you simply can't find anywhere else. A career in music is broken down and information is shared that most people spend a lifetime trying to figure out. I guarantee that if you follow the concepts and ideas in the MCMP you will see a significant difference in the direction of your career. If you apply the knowledge you gain you cannot fail. It amazes me that Tom would be so willing to give this information away freely. He continues to revolutionize the methods of guitar instruction.
- Tim Gibson (Wisconsin, United States)
Music Careers Mentoring Program
---

Tom Hess's Music Careers Mentoring Program has taught the most incredible amount about the music industry and how to succeed in this industry. Through this program, I realized what I needed to do to become very successful in such a demanding industry. I can honestly say that without this program, I would never have become who I am today and reached the level of success that I have. Thank you Tom.
- Zack Uidl (Illinois, United States)
Music Careers Mentoring Program
---

When I first approached Tom Hess I was still searching for direction in my dream of having a career as a professional musician. I have believed for many years now that this dream was my destiny--but I was frustrated because I felt like things weren't progressing the way they should be, and I wasn't sure what steps to take next.
Tom approached me about entering the Music Careers Mentoring Program (MCMP) in the fall of 2005. This program has changed everything for me. I now wake up every day with a clear sense of purpose. I have many various projects and assignments I'm working on that will all further my music career.
Tom has been/and continues to be a great musical mentor to me. Tom has a ton of experience in the music business and had to learn all he is teaching in the MCMP the hard way. His combined experience and fresh approach has no doubt saved me years of struggling to find my own way. I felt for many years that I was wandering down a dark hallway....feeling around for doors or windows that could help light the path to my dreams. The MCMP turned the lights on all at once and showed me where I was and where I needed to go--and how to get there. Tom Hess is not only a great mentor, but I also consider him a friend.
Speaking of friends--maybe the greatest thing that has happened since I joined the program is that I've made a bunch of new friends. These people are not only very talented musicians but also great people. I'm sure many of them will be friends for life! As part of the MCMP we are constantly helping each other in our individual careers, and also working together on various projects. What a great thing it has been to have a support network of musicians from all over the world working together to make our dreams come true!
I am now more excited and fired up than I have ever been about my career as a professional musician!
- Nick Layton (California, United States)
---

Being in the MCMP has changed my musical career, as well as life in so many ways. Not only have I learned about many different aspects in music business; but as well what it takes to be a successful person in the industry. Before I was in the program I was hoping to become a great musician someday. Now, I am excited as I see my goals and desires getting closer and closer each day. This program is all about personal growth on many levels.
- Ysrafel (Oklahoma, United States)
Music Careers Mentoring Program
---

The Music Careers Mentoring Program is everything I hoped it would be and more. It has helped me tremendously and will continue to do so long into the future. I now have a focus and a road to follow to achieve everything I want in music. The program is giving me the tools and insight to create my own opportunities and manifest my dreams into a reality.
- Tyler Goyak (Illinois, United States)
Music Careers Mentoring Program
---

Coming from the perspective of someone who already had a full-time teaching career in the Music Industry prior to entering the Tom Hess Music Careers Mentoring Program; it has still proven itself to be of major benefit to my career and to my growth as a person as well.
Tom Hess is the real deal! He has achieved major success as both a successful musician and recording artist, selling thousands of records worldwide, and as a teacher.
In the MCMP, Tom's approach is highly unusual in that he doesn't just give you a bunch of information about the industry and how it works; he also addresses the many other factors that are key to achieving success. For instance, he works on your way of thinking, and how to purge yourself of negative disempowering beliefs. He teaches you how to work with others, and puts you in many situations where group interaction is necessary to accomplish the projects that he assigns you. In short, he teaches you how to be a successful PERSON in general, and gives you the opportunity to apply these techniques to relevant industry-specific projects that will greatly enhance your career.
But not only is his approach highly unusual, it is also highly effective. Having taught hundreds of students myself, I know when I see an effective method. And I am lucky enough to be one who can live out this method.
You actually work on your career while being in this program. You don't just sit around and listen; you get up and act. It's hands on, it's a lot of work sometimes, and it's a lot of fun too. Since entering the program, my life and career has been changing direction, and has plotted a very positive course towards my goals and dreams.
Whether you want to improve your already existing music career, or want to build one from scratch, the Tom Hess MCMP is the place to be.
- Trevor Darmody (Ireland)
Music Careers Mentoring Program
---

I must admit I was a little unsure about what to expect when Tom suggested I sign up for this program but within a matter of weeks this had all been turned around. I wish to become a teacher and professional recording artist and I have found every session of this program to be a great asset to my development. Tom has worked me harder than I have ever worked but the end result is that I know that I cannot fail to reach any of my goals with Tom's teaching and Mentoring behind me. I advise ANYONE no matter how much you think you know, to get involved in this course. You will not be disappointed.
- Jonathan Vipond (United Kingdom)
Music Careers Mentoring Program
---

Tom, I know I've told you this before, but once again I have to say how your MCMP has been the greatest investment I have ever made in my music career and myself. Before joining this program I subscribed to the false Belief that you had to be a "rock star" to have a career in the music business. Thanks for helping me to learn the truth. I have made more Progress in my music career in the short time I have been studying with you than I did in the past 20-something years on my own and without any proper guidance. I keep reviewing past sessions and amazed at how much useful information is packed into each one. The motivational aspects have helped me to develop the proper mindset to be successful and the other topics (endorsements, tax tips, promotion, releasing CD's, etc.) have given tools and me the knowledge I need to reach my goals. After years of treading water I am finally accomplishing things; I will be on three CD's this year, and also release my first instructional materials. I especially love the fact that since I am running my own teaching business the cost of all of the sessions is a tax write-off for me!
Sincerely,
- Paul Tauterouff (New York, United States)
Music Careers Mentoring Program
---

The connections and opportunities alone that the Music Careers Mentoring Program creates are invaluable. And if that's not enough, you get information that pro musicians have spent years learning through trial and error (with out having to go through the trial and error process yourself).
- Mark Carozza (Illinois, United States)
Music Careers Mentoring Program
---

Great friend and mentor. Tom has a very good work ethic and inspires to work. After years of knowing him, Tom has never failed me.
- Angel Zamora (Mexico)
Music Careers Mentoring Program
---

Hey! My name is Teemu Kleemola. I've been playing guitar over 15 years. Currently I'm studying in Tom Hess' Music Careers Mentoring Program and also via his Correspondence Lessons, with which I started out with in the start. After reading Tom's articles and playing and listening to the correspondence lessons I realized that Tom Hess is really something and studying with him is now invaluable for me. What the MCMP is for me is to have the right mindset in everything you do, to make effective plans to reach your ultimate goals, to start forming relationships with the right people, to be involved in great projects that help you to grow into the music business, to work with highly motivated and supportive forum members around you (many of which are already professional musicians) and to have a superior virtuoso guitarist, teacher and mentor who is totally committed to help you and show you the path to success by talking to you every ten days. If music is what you love and you want to have success in the music business, I recommend you to take serious forward moving actions on a consistent basis with the guidance of Tom Hess.
Thank you for your great job!!
- Teemu Kleemola (Itä-uusimaa, Finland)
Music Careers Mentoring Program
---

The music Careers Mentoring Program is one of the best investments a musician could make to take their musical career to the next level. The amount of information is much valued lasting many times over, throughout a person's musical career. It has helped me tremendously, improving my level of success in the music industry tenfold. Tom Hess is a very personable, positive instructor, and he is also a great human being.
Thanks Tom for all your help Bro!
- Orest Dziatyk (Illinois-United States)
Music Careers Mentoring Program
---
The value of the Music Careers Mentoring Program cannot be underestimated. Throughout the sessions, Tom Hess methodically paints the perfect picture of the highly successful, famous, wealthy, and professional musician and the steps one should take to reach such a goal. But this program goes FAR beyond a physical guide (i.e.: who to send your demo to, finding the right audience, marketing yourself, etc). Through planning and organization of the greatest care, Tom "dissects" the mind of the pro musician and points out each and every mental characteristic that led to that musician's success, and how they have led to his own success. Such a focus on the mental aspects of the pro musician is also essential in order to ensure sustained, long-term success in the music industry. This (along with many more topics) is covered in great detail throughout the MCMP. As far as how this program has helped my own musical career, I'm 100% confident that I will be able to attain ALL my goals (even the non-musical ones) because of Tom's teaching and mentoring. For that alone, participating in this program has easily been the single best investment I've made yet. It has literally changed my life.
- Ben Johnson (Illinois, United States)
Music Careers Mentoring Program
---

I am very glad I decided to join the MCMP. I've used the information in the MCMP to greatly advance my own career. It has a lot of crucial info I haven't been able to find anywhere else. The MCMP has been an important investment that will pay off for the rest of my life. Thanks Tom!
- David Cardwell (Indiana, United States)
Music Careers Mentoring Program
---

The Tom Hess Music Careers Mentoring Program is literally life changing. I was first hesitant about it because I didn't know anything about it and this could easily be a "fraud". Either way, I basically weight my options and noticed that if this was a fraud I would loose a couple bucks and I would at least KNOW about it. Well, its NO fraud and it has shaped my musical career in a way never imaginable. I was exited, scared, curious and felt like I had just taken a leap into the unknown. Thank God I did! I've always thought that I had a certain calling with music, but I never knew how to get to my goals and without a doubt, the MCMP has placed me in a road that will only lead me to success!!!! Now, you might think this is only a "positive outlook and hints to do things" Well it is, and its not. The MCMP literally shows you what to do, and if you don't do it, you fall behind in the class. You have to be prepared to work for your career and your success because it wont be given to you...but trust me, email me if you must, the MCMP will change your life forever!
With one thing left to say...
ROCK ON!!!!!!!!!!!
- Oscar Ortega (Idaho, United States)
Music Careers Mentoring Program
---

Tom's MCMP has been to this point, hands down the most informative and eye opening experience for me. There are so many valuable lessons and topics that you will not find out there in books or various websites that are really just selling you a product. Although the MCMP is, in a sense a product that Tom sells, there is more to this than just reading about the music business. Tom is a pro and actually shares his insights and experiences on making it in the music business and as a "student" I am starting to take the right steps to get my music career going. There is a ton of things that I have learned thus far and the fellow students who are just as serious, are all great people. Tom is a very inspiring person, musician, teacher and mentor and I'm so glad I got involved with this program. Thanks!
- Tevis Maloney (Arizona, United States)
Music Careers Mentoring Program
---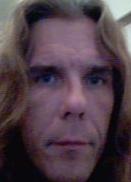 It's crazy and rare how certain people affect your life. Not just guitar, but how you approach life. This program has reinforced both. Nothing much more to say than it has been a life-changing experience being in this program. If MUSIC is what you want, Tom is THE person to show the way.
This is not a sales pitch. This is the real shit.
- Tony Bradbury (B.C., Canada)
Music Careers Mentoring Program
---

Dear Tom, I just wanted to say that the MCMP is proving to be an absolutely amazing experience. I was a bit worried at first due to only being an intermediate player, but I am learning so much and I am progressing as a musician at a rate that I did not think possible. I feel that this is due in a large part to your mentoring in the MCMP, the projects that we are undertaking and the support and interaction with the other participants.
Thanks again,
- Andrew Greenhalgh (Dubai, United Arab Emirates)
Music Careers Mentoring Program
---
My investment in Tom Hess's Music Careers Mentoring Program (MCMP) for my own musical journey has been worth every penny. The returns I have gotten from this program are MANY! There is no question that I will continue to reap the benefits of this program long after I have completed it.
I took some time to ask others about the MCMP and did a lot of thinking before I applied. There were things I had in mind I wished to gain before I got started. I have received much more than I expected!
I really doubt there is any program like the MCMP anywhere else. This program addresses many aspects from the deep mental issues that can hinder or feed ones musical success, to ideas and wisdom about various topics related to the business, to practical exercises that can be used to build ones own personal musical resume. On top of that Tom has surrounded us with other "serious" musicians and quality people to learn from and to offer additional support.
Thumbs up for the MCMP!
- Randy Johnson (Ohio, United States)
Music Careers Mentoring Program
---

Tom Hess is an intelligent person and I think he has a lot of experience as a professional musician. Also he has a lot of ideas, but the most important thing is that he is so organized and he knows what he is doing and he knows where he is going with that...and the MCMP shows proof of that.
MCMP is not magic; actually I thought that signing up for this program could be - a waste of money because it sounded like magic!!! But when I checked his website for the first time and I read his columns on ibreathmusic.com, I learned from him as a life example in front of me. To tell the truth -especially for people who haven't signed up yet and they are reading my testimonial- Tom in his sessions makes you face your weaknesses and face yourself ... and .. MAKE YOU BE HONEST WITH YOURSELF... not only as a musician but also as a human being (at least it did so for me). So you will be able to decide if this industry is for you, did you make the right choice by choosing this career path or not?
-Tarek AL MALKI (Syria)
Music Careers Mentoring Program
---

At first I was VERY skeptical, how can a guy teach me to have a music career over the Internet and I wasn't too familiar with Tom. I had only read some of his articles on ultimate-guitar.com. I thought I'll submit my application just to see if I get in and if I don't like it I can always cancel. Well, after I submitted my application, the next day I got an email from Tom saying he wanted me in. I signed up still skeptical to what the program was. Due to a mix up Tom wasn't sure I had actually signed up and he Actually Took The TIME TO CALL ME, TO MAKE SURE I WAS IN! My impression started to change.
The first session I was impressed, then with each session after I was like this guy KNOWS what he's talking about, this is what I've been looking for (the mentor part from Think And Grow Rich). He was not only teaching what EXACTLY to do! But he was giving us the overall mindset (mind virus, a Good one to catch!) how to think about the music business, "Perception is EVERYTHING." He was also putting the puzzle pieces together of the music industry, and separating popular myth from FACT. He really inflated my ego when he told about how now in the music industry big record companies do NOT want drug addicts as opposed to popular myth that is spread by ignorant people who have only heard about what it was like in the 70's. I feel like now (and we still have more to go!) I could have a career or even manage a band to the big time. This is definitely worth it! I wish I had this when I was just starting out playing. GREAT JOB TOM!
- Anthony Lacey (Georgia, United States)
Music Careers Mentoring Program
---
Being a part of Tom's Music Careers Mentoring Program is a huge honor for many obvious reasons. One of which is because I'm a fan of his music but also because of Tom's willingness to explain everything relating to the music business. I'm really beginning to understand how I can venture out into the music industry and manifest my own destiny. Tom really lays it out on the line on how exactly to go from that guy that plays guitar in their bedroom to the world class, touring musician. He lets you know the pitfalls to avoid and the express routes to take to reach your own dreams towards music and in your personal life. With that said, the gigantic amount of opportunities as well as the amount of talented guitarist I got to work with has made my future that much brighter. I can honestly say 100% that the Music Careers Mentoring Program was one of the best things I have ever been a part of, thanks Tom!
- Grant Hatfield (Florida, United States)
Music Careers Mentoring Program
---

I started playing guitar when I was 12 years old. I saw AC/DC open up for Aerosmith at my first concert and I knew right then and there what I wanted to do when I grew up, just like millions of other kids that saw that tour and many others that followed. But I felt like I was different than many other kids out there that wanted to be guitar heros and rock stars. I truly felt that I had a gift; a calling that was taking me in a direction that was pre-destined to guarantee success. It was just a matter of time.
By the time I was 16 my band was playing bars 4-5 nights a week. We were announced on one of Detroit's premiere radio stations as one of Detroit's best up and coming bands. We had a fairly large following, especially for our age. This fueled my drive and made me even more convinced that the path I was headed down was leading me directly to a recording contract with Warner Brother's. My goal was to be signed to them by the time I was 21 and I was on my way.
My grades in high school suffered a great deal because I was playing all the time. School just wasn't important to me. You see, I didn't really need school because I was going to be a rich rock star by the time I was 21 anyway. I decided to quit in the 12th grade to give me more time to focus on my music career. My mother and high school principal convinced me to graduate, so I did. But I had to go an additional half a year the following school year because of my grades.
A small price to pay knowing what laid ahead for me. Besides, it would be some great material when I started doing interviews!
Move ahead a few years. My band is broke up and some of them have moved to California. I'm playing with a few different people, recorded a song and did a video that was played on a local cable show on their debut show with Ozzy (yes, Randy Rhoads was in the band) and Sammy Hagar. This was cool and I was feeling like a soon to be rock star. My plan was to jam around until I decide what my next move is to get me back on track.
During this time I suffered a severe injury to my left hand, severing 2 tendons and 90% of the nerves. The doctors told me I would never play guitar again. I think you can imagine the feeling.
Through sheer determination, divine intervention and about a year of physical therapy and pain I persevered and was able to beat the odds and play guitar again. Although some damage was permanent and I had to learn to adapt. Now I'm thinking, "look at what I've overcome! If I can get over this nothing can stop me"! So I packed my bags and went to California to re-group with some of the old band.

I'm on my way!
Going to California was a dream come true. Guns-N-Roses had just hit it big out of the California club circuit, Warrant was big and about to leave and I was heading out to the land of rock-n-roll milk and honey and all was well. Just a matter of time now!
Some of the original band was reformed with a new drummer (who now plays for Unwritten Law) and bass player. We recorded, played the sunset strip and some local festivals and were having a good time doing so. We were going to NAMM shows and other places and meeting some of the biggest names in music. I just knew someone big from a record company was going to see us playing at a club and sign us on the spot. After all, that's how it's done, right?!
Two years later and still no deal, I get a call from a friend back home asking me to join his band. They had signed with a production company and had major label interest. They had a huge following playing the biggest clubs in Detroit. They wanted me to get there as quick as possible to record a few songs so they could send them to Virgin and Geffen Records. The manager was a previous executive at the Record Plant in New York and used to manage Ted Nugent in the early days.
THIS IS IT!!! I'm heading home now! Sorry guys I got to go!
Within two weeks I had moved back to Michigan, recorded three songs and was playing my first show with my new band. The place was packed! Everyone wanted to see the new guitar player in the band. Local music scene publications were printing stuff regarding the buzz going around about us getting signed soon. Over the next month we recorded many other songs and kept sending them to Virgin, Geffen and Warner Brother's, at their request. Virgin was telling us they needed a big rock act because they didn't have one at the time. They wanted us to be their answer to Def Leppard.
We were told to get our passports ready because they weren't sure if we would be recording the album in New York or London. We were doing photo shoots, playing shows at bars and community center and recording constantly. We rented a bar that we played at frequently to record our rehearsals to watch back and improve on our live shows. We had a pro soundman that toured with some huge names. We were on fire and I was ready!
We did a private showcase for Virgin Records and to our surprise didn't get signed on the spot. They weren't happy with our singer's performance. Long story short we got rid of him and flew out my singer from California to audition for the production company we were signed with. They loved him, as I knew they would, but Tony didn't want to move unless we had a record deal locked in. So we kept looking for the right person locally and to make a long story short the band broke up.
Disheartened and tired from the last four years I decided to take a break. This break ended up lasting 10 years and I got into a different career, got married and started a family. Wow, what happened to my dream?!
After time I realized that I had to create music. It was a part of me that I had denied for far too long and some personal events happened in my life that made me 100% certain that music had to be a part of my life again.
I started getting together with some old friends and having a good time. This time I knew what I had done wrong in the past and how to go about it the right way. You know the saying, if I knew then what I know now I would have made it? I got real serious and starting taking guitar lessons. I had ideas of how to make it work this time. I was older, wiser, had more resources, I could do it now. Or so I thought.
After trying the things I knew would work this time and taking guitar lessons from a teacher and getting nowhere for about two years, I stumbled onto Tom Hess. I was impressed with his playing, his credentials and his teaching philosophy so I decided to start taking correspondence lessons from him. I was amazed with the content of the lessons and his well thought out approach and method of teaching. I started learning at a rapid rate and watched my guitar playing skills improve dramatically in a short period of time. This bolstered my confidence and made me take a good look at my life and what I wanted to do. Where was I going with all this, anyway?
I started reading about Tom's Music Careers Mentoring Program and became interested. I decided to sign up for the next class, which was a few months' out. Very early in the program the question came up in a session regarding what my state of mind was about creating and establishing a career in the music business. How serious was I and how bad did I want this for my life? Was I passionate about it?
My mind set at the time was "It would be cool to be able to have some kind of career in the music business on top of what I do with my day job, if I could make it work. If not I'll do something and still enjoy and if I make a little money that's great".
Keep in mind I have a family, I'm a lot older now than I was when I was intensely pursuing a career in music, plus I've got a good job. I figured it was going to be too difficult have a real career in music. But hey, I'm sure this guy Hess can at least get me to where I am more active than I am now and if I make a few bucks, life is good. I had no idea how my life was about to change.
When I first started in music I thought I needed to work hard and wait until someone discovered me. Then when I was older and wiser I just knew I had the right ideas to make it. When I started Tom's Music Career Mentoring Program I found out just how far off target I really was. I realized there was absolutely no way I would have been able to have a career in music with the direction I was going using the information I had drawn from all those years of experience in the past. What an eye opener!
I became very, very excited! It was like a door opened and I could see a clear path beginning. I thought, this guy is serious and he knows his stuff. As the program continued my mindset changed right in front of me.
I went from:
"It would be cool to be able to have some kind of career in the music business on top of what I do with my day job, if I could make it work. If not I'll do something and still enjoy and if I make a little money that's great".
To:
"I will have a career in the music business and work in my current field while I build my music career. I will establish my short-term goals in a way that will get me to my long-term goals. I will assess my current financial and lifestyle situation and make adjustments that will not only improve my family's quality of life but will also position me to make the transition from part time to full time musician. Etc…."
I get hyped thinking about it!
Since starting the Music Career Mentoring Program I've seen a veil removed and my vision getting very clear. I can now actually see another career developing. I mean truly see it! Not just desire it but actually see how it can, and will, and is becoming reality in a practical, sensible, calculated manner. The lessons learned are so life changing and the information is real world application, not just philosophies that you have to figure out how to apply.
I'm actually seeing my new career in the music business slowly become a reality because it's happening! Real applications that require you to actually follow Tom's direction and complete the task when you're done you haven't just completed a class project. You've completed an item on the list of things that must be done to establish a career in music! And none of this was on my own list of to do's. This program brings real, tangible results!
I am 100% certain that I am in the process of transitioning from my current profession to one in the music business. It's happening right now!
It's just a matter of time. And I'm not talking like a hyped up "Amway" want to be that's trying to convince myself of something. This is the real deal and I am so excited!
I always wondered what I would do if I couldn't work in the field I am in. Especially, since I don't have a degree my options are very limited in the job market. However, this program has given me a new lease on life and showed me how it's actually done.
Now I can truly say, "If I knew then what I know now ……" I'll spare you the rest.
Thanks Tom for offering this program. It has changed my life forever.
- Jeff Vivrette (Michigan, United States)